Bela Padilla has her own suggestion for this American artist's t-shirt idea.  
The actress recently reacted to Elise McMahon or LikeMinded Objects' creation – a t-shirt waste loom to create a recycled "heirloom object" – which has caught Pinoy netizens' attention after they noticed it resembled a Filipino household's common rag or basahan.  
The American brand's creation received some criticism after it was featured on Vogue Runway.  
Bela took to social media to suggest a better way to recycle that would acknowledge that Elise's creation has been around for a long time, especially in the Philippines.
"What @likemindedobjects is selling for 200 dollars, we buy for a dollar and use as doormats or kitchen cloths. There must be a better and more cost-efficient way for you to recycle without ripping people off and while also acknowledging that this design has been around for a long time.  
"People eventually recreating/buying/selling your wooden looms and little manual booklets will take up more natural resources and will add more waste to the planet, no?" she wrote.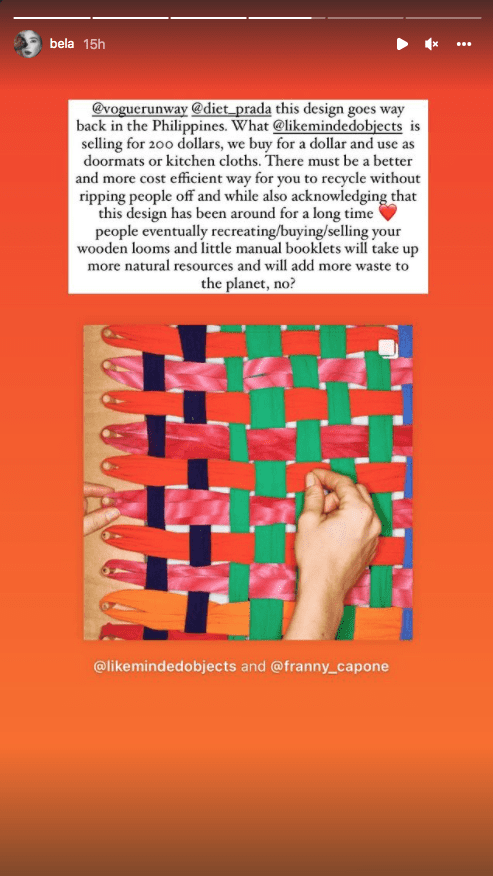 Meanwhile, on the Likeminded Objects CEO's Instagram page, she informed her followers that she has been "rushing to educate myself" on traditional Southeast Asian weaving techniques.
"I can see how the aesthetic relationship of the resulting fabric, which results from using random t shirts, is super super close to the basahan style fabric and partly triggered/caused this upset, especially after being posted on such a large platform like Vogue," she wrote.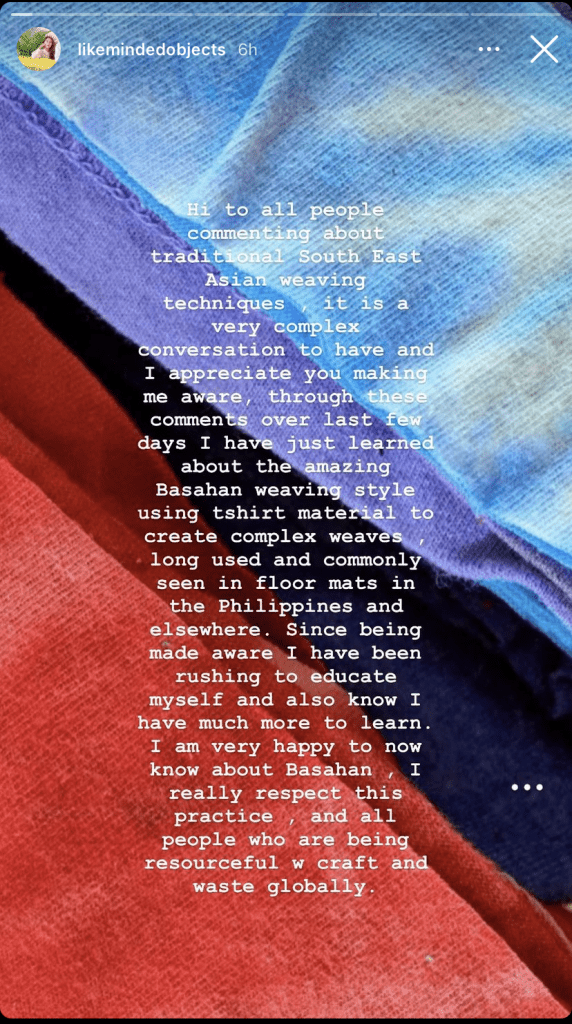 On their website, the t-shirt waste loom is available for pre-order for 200 USD or around 10k in Philippine peso.