Most new series are set to premiere mid-July, but these upcoming dramas are definitely worth the wait. And Lee Jong Suk will be making his long-awaited comeback on the small screen. 
Here, we feature five new dramas that you need to add to your watch list for this month:
Dear X Who Doesn't Love Me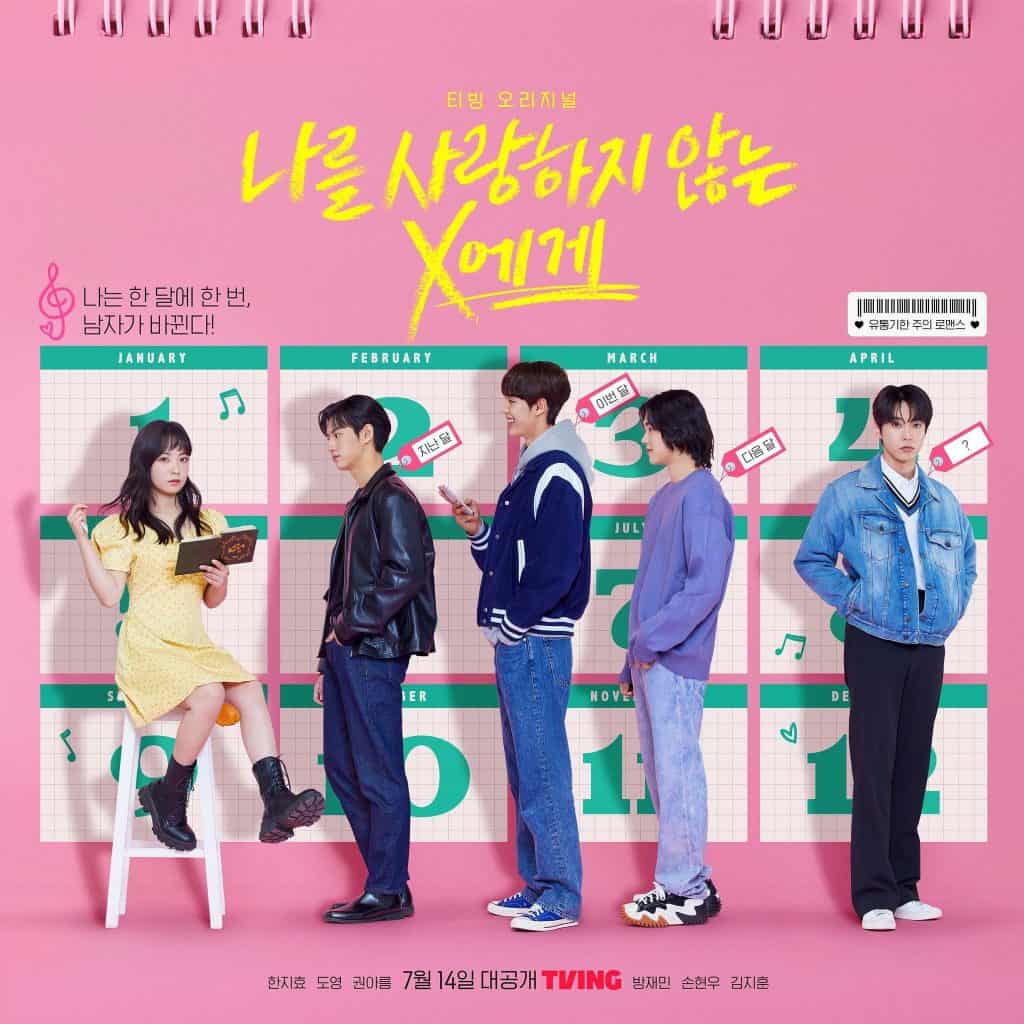 Rookie actress Han Ji Hyo will play Seo Hee Soo, the main protagonist of the upcoming TVing series Dear X Who Doesn't Love Me.
Hee Soo is a university student who has never been in a relationship and has low self-esteem. She aspires to be a song lyricist, until one day she discovers a strange notebook that brought light to her love life.
Only her best friend Jung Shi Ho, who is portrayed by Do Young of K-pop group NCT in his drama debut, is aware that she has this special notebook. Hee Soo then suddenly gets involved with different men.
Dear X Who Doesn't Love Me is set to premiere on the South Korean streaming service TVing on July 14.
Remarriage and Desires

Rex, a matchmaking service that caters to the competitive marriage market for the highest echelons of Korean society, is the center of the eight-part Netflix series Remarriage and Desires.
Starring Tomorrow's Kim Hee Sun and Mine's Lee Hyun Wook, Remarriage and Desires will be released on Netflix on July 15.
Adamas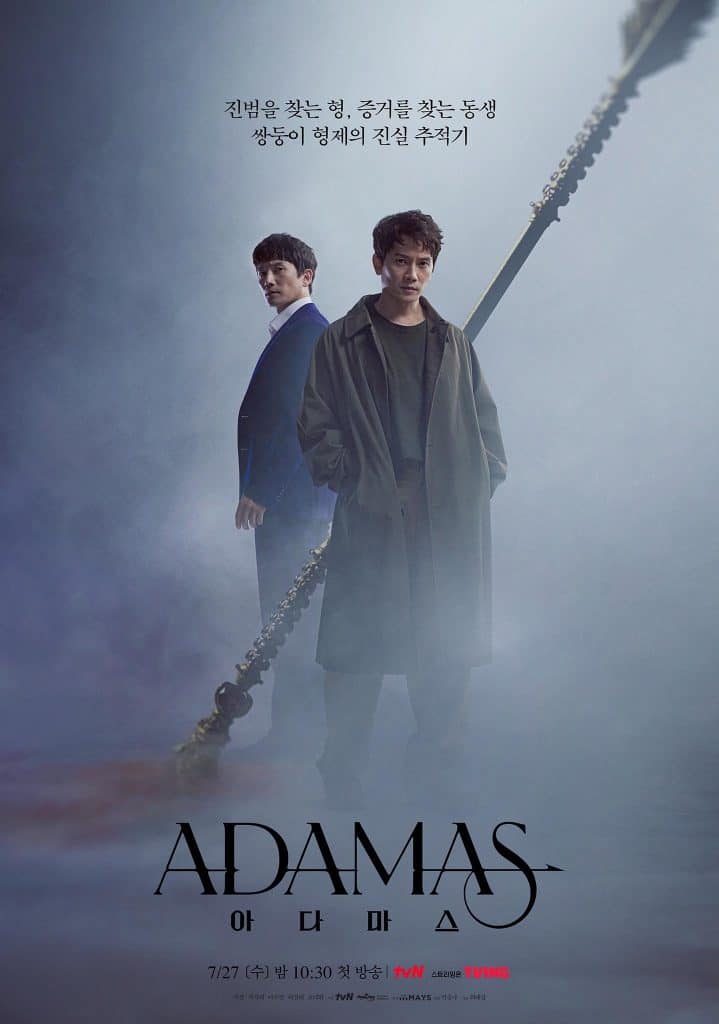 Ji Sung is back on television this summer. After his endearing performance as a sleek protagonist of The Devil Judge last year, the actor is set to play as a pair of twins attempting to vindicate their biological father who is serving a death sentence for the murder of their stepfather in the new series Adamas.
While his sibling Soo Hyun is a renowned prosecutor, Ha Woo Shin is a best-selling mystery author. They learn that their birth father was set up for his murder by a powerful organization 22 years after their stepfather's death.
Eun Hye-soo (Seo Ji Hye, Kiss Sixth Sense), the wife of a business heir who secretly aids Woo-shin, and Kim Seo-hee (Lee Soo Kyung, Law School), an upright reporter, join them in their pursuit of justice.
Adamas is set to premiere on tvN on July 27.
Big Mouth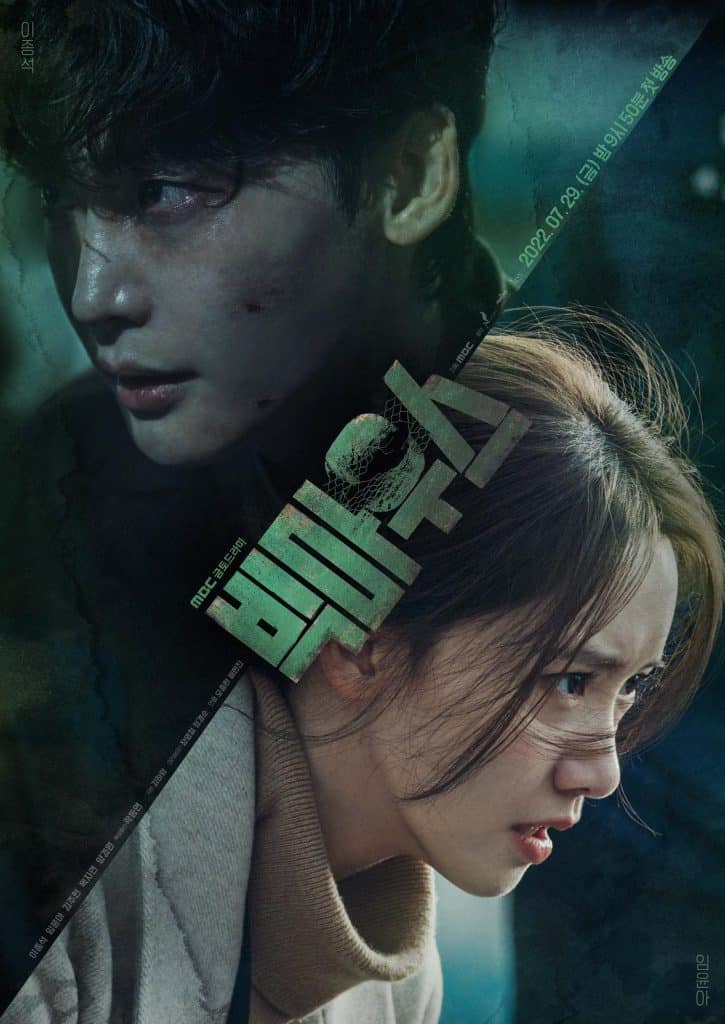 In the new K-drama, Lee Jong-suk (of Romance is a Bonus Book and The Hymn of Death on Netflix) plays Park Chang Ho, a mediocre attorney with a 10% success rate who becomes involved in a murder case.
The lawyer embarks on a quest to learn the truth about the privileged classes in order to save his own life and that of his family.
Lim Yoona, a member of the K-pop girl group Girls' Generation, co-stars with him as Go Mi-ho, a fiery nurse who is married to Chang Ho and supports him both financially and mentally.
On July 29, Big Mouth will take over MBC's 9:50 p.m. KST time slot (8:50 p.m. Manila time) every Friday and Saturday.
Today's Webtoon
In Today's Webtoon, Kim Se Jeong plays On Ma Eum, a former Judo athlete who was forced to give up her sport after an injury.
Later, Ma Eum joins a webtoon editorial department, but she finds it difficult to fit in with the very competitive webtoon industry in her country.
Today's Webtoon will also feature actors such as Daniel Choi (The Ghost Detective) and Nam Yoon Su (The King's Affection).
The series is based on the Japanese manga series Juhan Shuttai! by Matsuda Naoko which was previously adapted into a Japanese television series called Sleepeeer Hit!
Today's Webtoon will air on SBS on July 29.