More details have now emerged about the "secret" wedding of Sarah Geronimo and Matteo Guidicelli on February 20.
Matteo, 29, and Sarah, 31, tied the knot in a Christian ceremony — not a civil wedding as earlier reported — at the Victory Fort Bonifacio in Taguig past 6 p.m. that day, a TV Patrol report on Tuesday said. (READ: Against all odds, Sarah Geronimo and Matteo Guidicelli finally tie the knot!)
"(Sarah) was so composed. She was all alone in the meeting room and dressed up. She was happy. She was really happy!" the couple's long-time relationship counselor Letty Fuentes told ABS-CBN entertainment reporter MJ Felipe.
Officiated by Pastor Paolo Punzalan, the union was attended by Matteo's family and some churchmates who, Fuentes noted, were only informed of the wedding the day before.
The exchange of vows proved to be an emotional moment for the couple.
"Matteo was crying. Matteo really loves her so much," Fuentes said of the groom.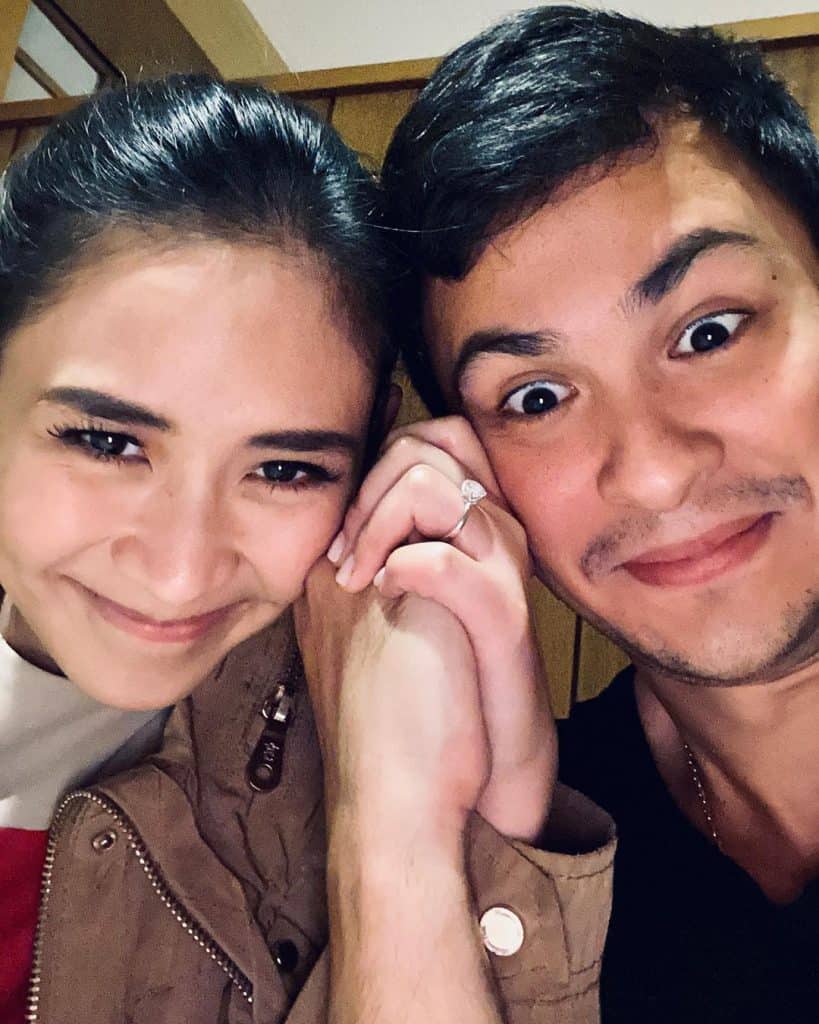 As for the bride, she was described as "happy, parang nakawala, kasi I never have seen her na so confident that day."
She also revealed, "Nagbibiruan nga sila dun sa rites, akin ka na. Tapos si Matteo naman, finally she's mine."
According to Fuentes, "Talagang yung finale lang ang masakit."
Fuentes was referring to the confrontation that ensued after Sarah's mom Divine — who was apparently kept in the dark regarding the nuptials — came uninvited to the reception dinner at a luxury hotel in BGC.
Fuentes alleged that Mommy Divine was fuming mad and ready for a fight when she arrived at the venue.
"She wanted to slap Matteo," she said. "Sabi niya, traydor kayo! 'Betrayal!' Sigaw ng sigaw, meron pa yatang nagmura or something kasi magulat ka."
Amid the confrontation, she recalled falling to the floor along with Sarah.
"Nahulog ako, kasama si Sarah. She was pushed kasi (pinipigilan) niya 'yong mama niya. Naghahabulan. I was holding on to her. Pag-push sa kaniya, ang layo. Gulong. Natumba siya."
The commotion allegedly involved a heated exchange of words between Divine and Matteo's father, and ended with Matteo punching the close-in security detail of Sarah in the throat. (READ: From shouting match to crying bride: Bodyguard bares details of commotion at Sarah-Matteo wedding.)
Matteo as well as Viva boss Vic del Rosario have earlier denied the incident. (READ: Matteo Guidicelli 'did not punch anyone' during wedding with Sarah Geronimo).
The personal bodyguard, identified as Jerry Tamara, stood by his claims and threatened to file charges against the actor. (READ: Sarah Geronimo's bodyguard has a message for Matteo Guidicelli: 'Wala naman po akong ginagawa sa inyo'.)
However, Fuentes maintained that no punching incident happened. No brawling or guns involved, she added.
Despite the incident that marred the couple's new life as husband and wife, the wedding was still a touching culmination of Sarah and Matteo's six-year relationship for Fuentes.
As their relationship counselor at church, she was privy to the highs and lows of their relationship.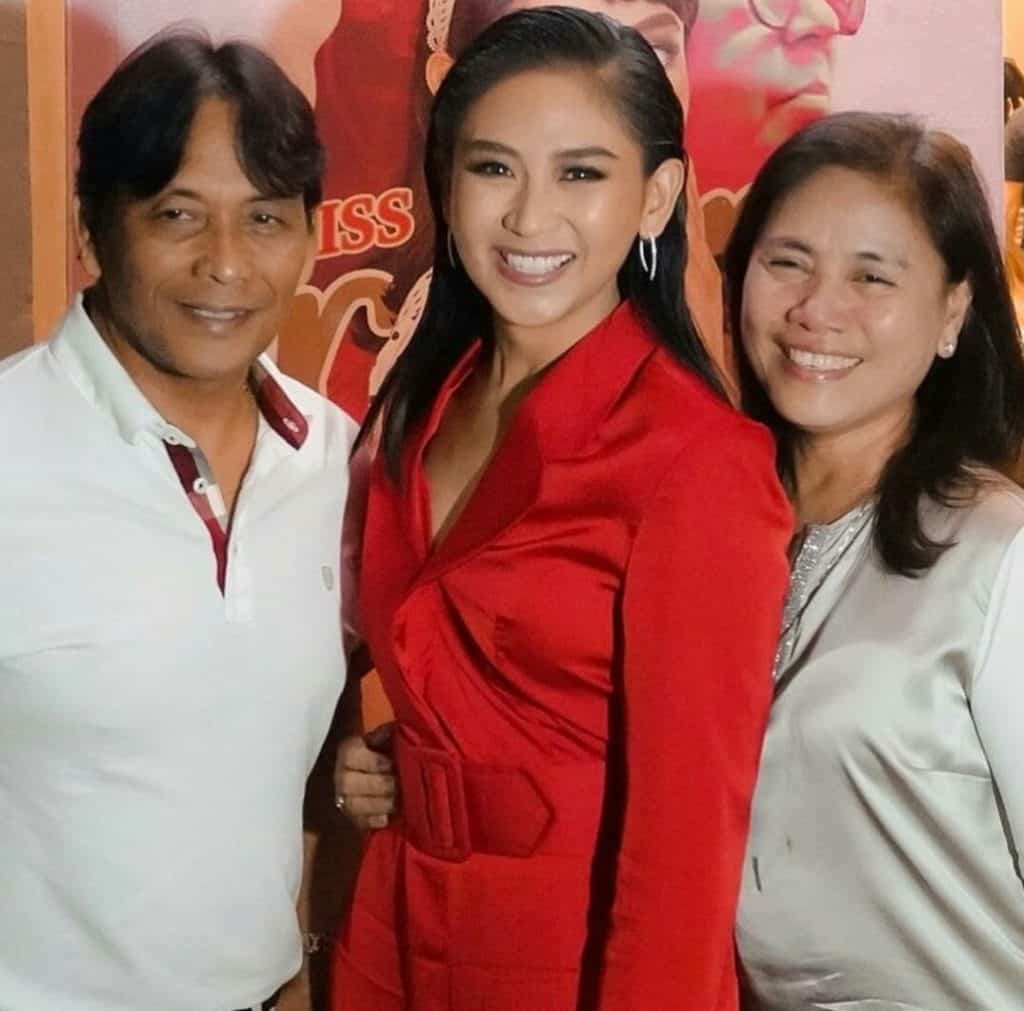 She said, "Matteo really had a hard time, and si Sarah, she's so confused, she loves him so much but she's bombarded by… ayaw talaga tanggapin. She said that to me. Sabi ko just go on, wala naman kayong ginagawang masama."
Matteo and Sarah had planned on getting married many times "for so many years" but plans always fell through. "They wanted, tapos di talaga pwede kasi di talaga tatanggapin. But Matteo really pursued, they will cut off, they will be back again, but they're both in tears most of the time."
That changed on February 20, 2020. She believes it was God's will that they were able to wed.
"Naiyak talaga ako nung nagpakasal sila because that's the completion. If it was not God's plan and God's will, di matutuloy yan," Fuentes said.
After the incident, she advised Sarah, "All these things, I was telling her, forget it, forgive your mom. This is just a revelation. In time (everything will be OK), just pray more. Many people are praying for you."
As of writing, Sarah's mom Divine or any family member has not released a statement on the wedding incident.
Meanwhile, the newlyweds have already been spotted in public just a few days after the wedding.
Sarah returned to work on Monday to tape the Battle Rounds of The Voice Teens Philippines. Videos of the taping showed the coach being introduced on stage as Sarah Geronimo-Guidicelli.
Matteo, on the other hand, attended the Presidential Security Group (PSG) change of command ceremony at the Malacanang Park in Manila on Tuesday. The actor is a Philippine Army reservist with the rank of second lieutenant.
Both were spotted proudly wearing their wedding rings.