After an iconic reunion at this year's Coachella, 2NE1's Sandara "Dara" Park couldn't help but poke fun at her flying shoe moment.  
K-pop fans had a field day over the weekend after the hit-making girl group reunited for their leader and main rapper CL's set at the famed music and arts festival.  
The four-piece performed one of their legendary songs I Am The Best. While the performance was a treat in and of itself, this little moment when Dara lost her shoe after dancing won netizens' hearts.
On social media, even the "pambansang krungkrung" poked fun at the moment. Through a Twitter post, Sandara shared snaps of her outfit for their performance, the last photo was a zoomed in shot of her right foot missing its shoe on stage.
Fans gushed over the "Cinderella" moment, saying it demonstrated her professionalism as she continued on with their performance with just one shoe.
Filipino actor Joross Gamboa cracked a joke with his longtime friend. "Down to earth ka talaga @daraxxi. Nakatapoak lagi sa lupa," he said on an Instagram story.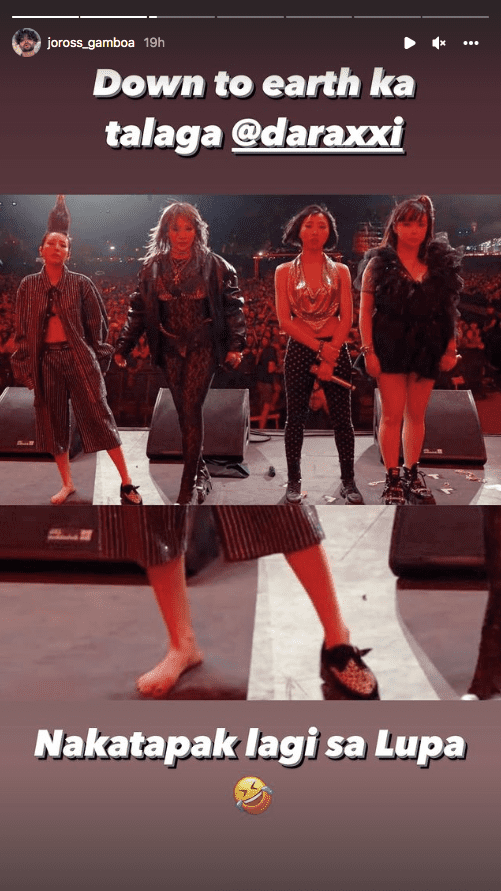 Even the brand behind Sandara's famous loafers – Underground England – joked that they have saved a piece for her.