Liza Soberano made sure to warn her fans when they informed her that the actress' image is being used to promote presidential candidates.
On Twitter, the Kapamilya star acknowledged a fan's tweet, informing her of a TikTok video that used her image to campaign for presidential aspirant Bongbong Marcos.
The screenshot from the video-sharing platform featured Liza in a red shirt that was originally for independent children's organization, Save the Children Philippines.
"Thank you for informing me. BEWARE OF FALSE INFORMATION EVERYBODY!" she wrote.
On Instagram, she also asked her fans to report the account for spreading false information.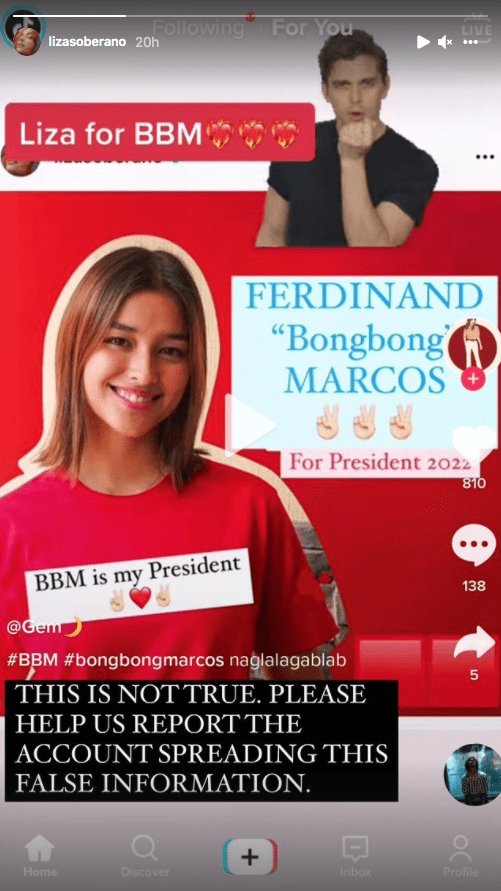 The 23-year-old is an ambassador of Save the Children Philippines. Recently, she was advocating with the organization to raise the age of determining statutory rape.
READ: Liza Soberano joins call to raise age of statutory rape