First, she was spotted buying a truckload of relief goods at a shopping center in Davao City early afternoon of November 1.
A few hours later, Angel Locsin was next seen some 60-km. away in Digos City, Davao del Sur, distributing aid to earthquake victims.
In its official Facebook page, Digos City thanked the actress for undertaking relief efforts where she was joined by her film producer-fiancé Neil Arce.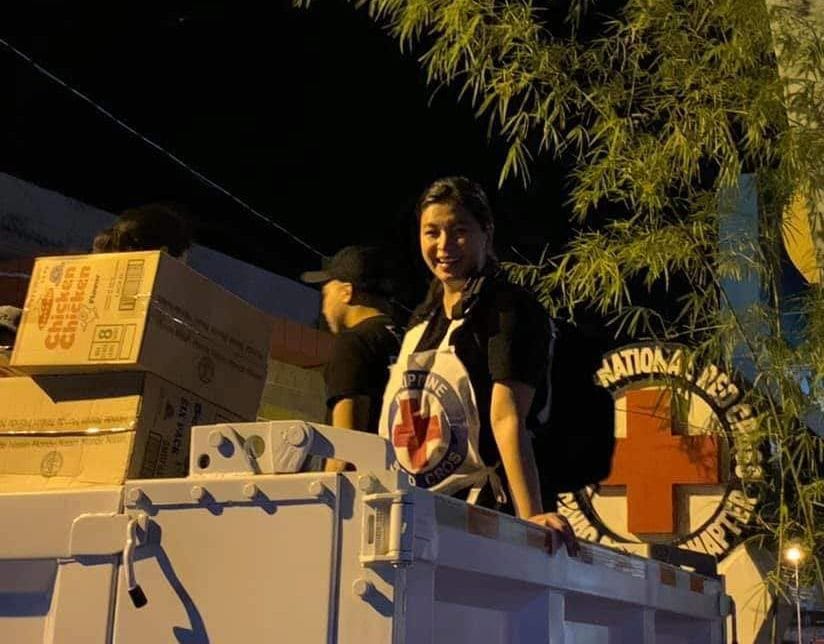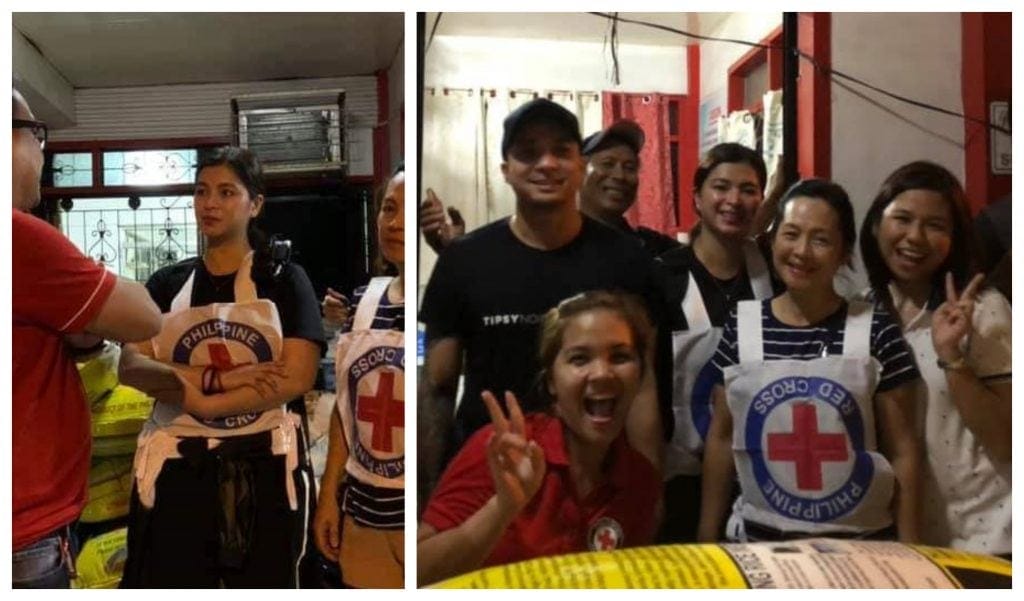 The Philippine Red Cross also expressed its "heartfelt" thank-you to the actress. She is known as a long-time supporter and volunteer for the humanitarian organization.
"In behalf of Philippine Red Cross Davao Del Sur Chapter, we would like to express our heartfelt gratitude to Miss Angel Locsin and Sir Neil Arce and the rest of the team for rendering humanitarian service to uplift and alleviate the most vulnerable in this crisis we are experiencing," said Philippine Red Cross Davao del Sur Chapter administrator Helen Diel-Caberto.
Netizens react
Netizens were left in awe by the actress' gesture to extend help to people in Davao Del Sur, one of the most badly-affected areas.
To recall, several parts of Mindanao were hit by two consecutive powerful earthquakes this week, a magnitude 6.6 last Tuesday and 6.5 on Thursday, according to the Philippine Institute of Volcanology and Seismology.
Moved by Angel's display of concern for the victims, several netizens took to the comment section to react to the PSN Latest Chika story about Angel's surprise visit to NCCC Main Uyanguren to purchase relief goods.
A netizen named Melannie Velasquez Rivas wrote, "You made the people in Mindanao happy for giving what they need, plus a bonus of seeing you there personally. Your act of kindness gives them hope. You're such an angel to our kababayan. God bless you more."
Some people from Digos also left a comment. Norman Gumagay said, "I am from Digos City, where Angel Locsin (led) Red Cross to handle her donations to our beloved Mindanaons. The trauma is hard to forget but to see her helping us gave us big boost of confidence again that we are not alone… her and bf has a big heart! Thank you, Angel."
Other netizens described her as a true Angel and hoped she sets the precedent for fellow celebs to do the same. Lita Ang said, "You are truly living up to your name, Angel. May you serve as an inspiration and model to the rest of your colleagues. God bless you abundantly."
'Real-life superhero'
Others recalled that this wasn't the first time Angel has involved herself in relief work.
Cristy Razon said, "This is not the first time that I have heard Angel (do) this kind of humanitarian gesture of (hers), sans fanfare and publicity… Angelic beauty with an angelic heart by the name of Angel Locsin.. May (your) tribe increase."
Another remembered what she did during the Ondoy floods a decade ago in 2009.
Babette Gucor said, "I really admire her, also during Ondoy, she was as fast as lightning in giving aid to the victims."
For other netizens, Angel seemed to channel her former TV character, the popular super-heroine Darna, for not hesitating to come to the quake victims' aid.
Angelica Mendoza said, "This is the real Darna."
"Angel Locsin is the real definition of social media influencer and Darna, period," said commenter named Hyacinth Padrinao.
Another netizen, Hanzel Kyle, added, "A real-life superhero, the BEST DARNA that we have."