Angel Locsin was spotted at a shopping center in Davao City today, buying a "truckload" of relief goods for victims of the deadly earthquakes that struck Mindanao this week.
According to witnesses, the actress came to NCCC Main Uyanguren along Ramon Magsaysay Ave. in Davao City past 2 p.m. with fiancé Neil Arce and one unidentified lady companion.
They spent around two hours purchasing relief goods, including 58 sacks of rice. Sources said she bought so much that these were enough to fill up a truck.
Some Davaoeños took to Facebook to post photos, videos and personal accounts about Angel's touching gesture of help.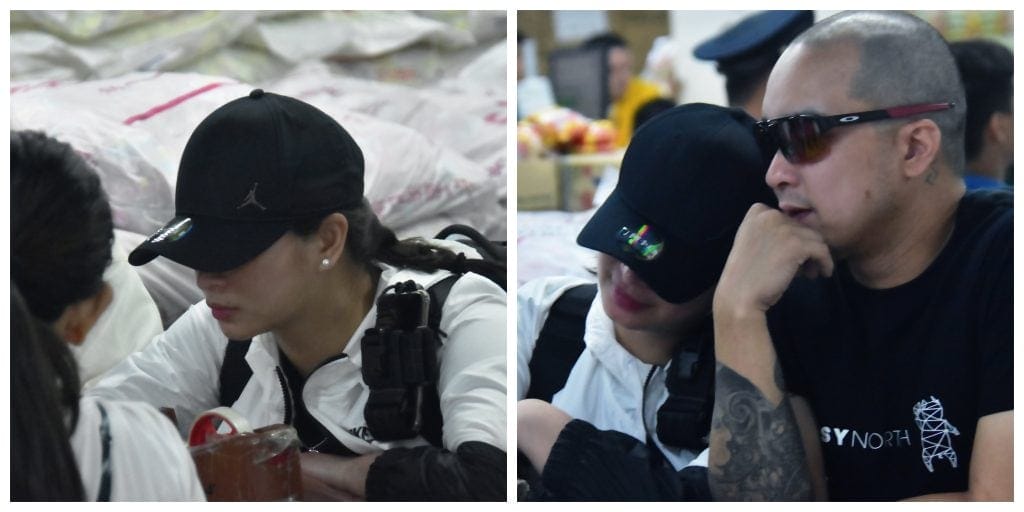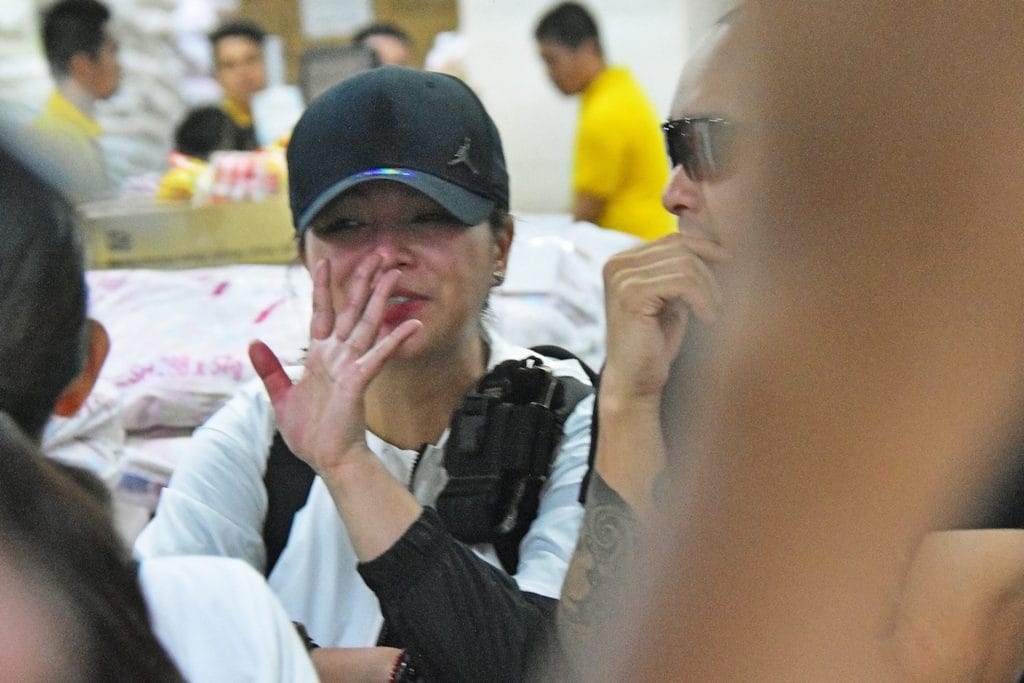 "She bought a lot. (I) saw lots of sacks of rice… gallons of mineral water, noodles, cans of tuna, toothpaste, toothbrush, soap, detergent," Claire Ejercito, who happened to be at the mall around the same time Angel arrived, said over Facebook messenger.
Ejercito also shared on her FB photos and a video of Angel's visit. Wearing a black cap, Angel tried perhaps to be inconspicuous at first, but was still mobbed by local residents and shoppers.
Meanwhile, in a video by Lanielyn Pareñas, Angel was seen by the cashier counter, talking with the staff and occasionally acknowledging people documenting her surprise visit through their mobile phones.
Pareñas said she was working nearby when she heard word that Angel was at NCCC. She called the actress as "truly an Angel" for going out of her way to offer them help.
"Dakong kalipay jud intawon. Very thankful na naay isa ka Angel Locsin na andam motabang ug grabe jud iyang effort kay sya pajud nagpalit na pwede lang man unta sya magpasugo. (I'm so happy. Very thankful as well that there's one Angel Locsin who's ready to help and she really made the effort to buy the relief goods herself when she could have just asked other people to do it for her)," Pareñas told PSN Latest Chika also over FB messenger.
For Ejercito, she's also very grateful for the actress' effort. "As a Mindanaoan, I really appreciate her and her team's effort. She's one of a kind… (I'm) thankful for what she is doing. More blessings to share Ms. Angel and Sir Neil."
This week, two consecutive, powerful quakes shook central Mindanao, killing at least 16 and injuring 403 people, the National Disaster Risk Reduction and Management Council (NDRRMC) said.
The 6.6 magnitude tremor last October 29 reportedly claimed three lives in Davao Region and seven more in Soccsksargen. Meanwhile, the earthquake last October 31 recorded a magnitude 6.5 and resulted to six deaths, according to the NDRRMC report.
The Philippine Red Cross has appealed for more help and donations for the affected families.