Fresh from securing spots in international music festivals such as Hong Kong's Clockenflap and Austin's SXSW Festival, Ben&Ben has dropped a brand-new song today, November 1, that showcases the band's brand of folk, world music, alternative, blues and indie rock.
The nine-piece group has earned nearly 500 million streams on online and digital platforms worldwide to date, making them one of the most streamed Filipino artists of all time.
Their first full-length album, Limasawa Street, was released a few months ago to critical and commercial success, and spawned a country-wide tour. It also produced two hit singles: Araw-Araw became a radio chart-topper, while Pagtingin topped the Spotify and YouTube streaming charts for several months since its debut.
Last October 29, Ben&Ben told followers to "get ready" and "prepare some tissues" for a new, unreleased song as their way of saying thank you for "the great love you've given Pagtingin, Araw-Araw and the rest of the Limasawa Street album."
And so today, at exactly 12 a.m., the surprise release titled Masyado Pang Maaga hit Spotify and various streaming sites.
It also came with an art cover showing an image of a person playing a guitar, awash in midnight blue and golden yellow hues, seemingly continuing the look of the band's Limasawa Street art cover.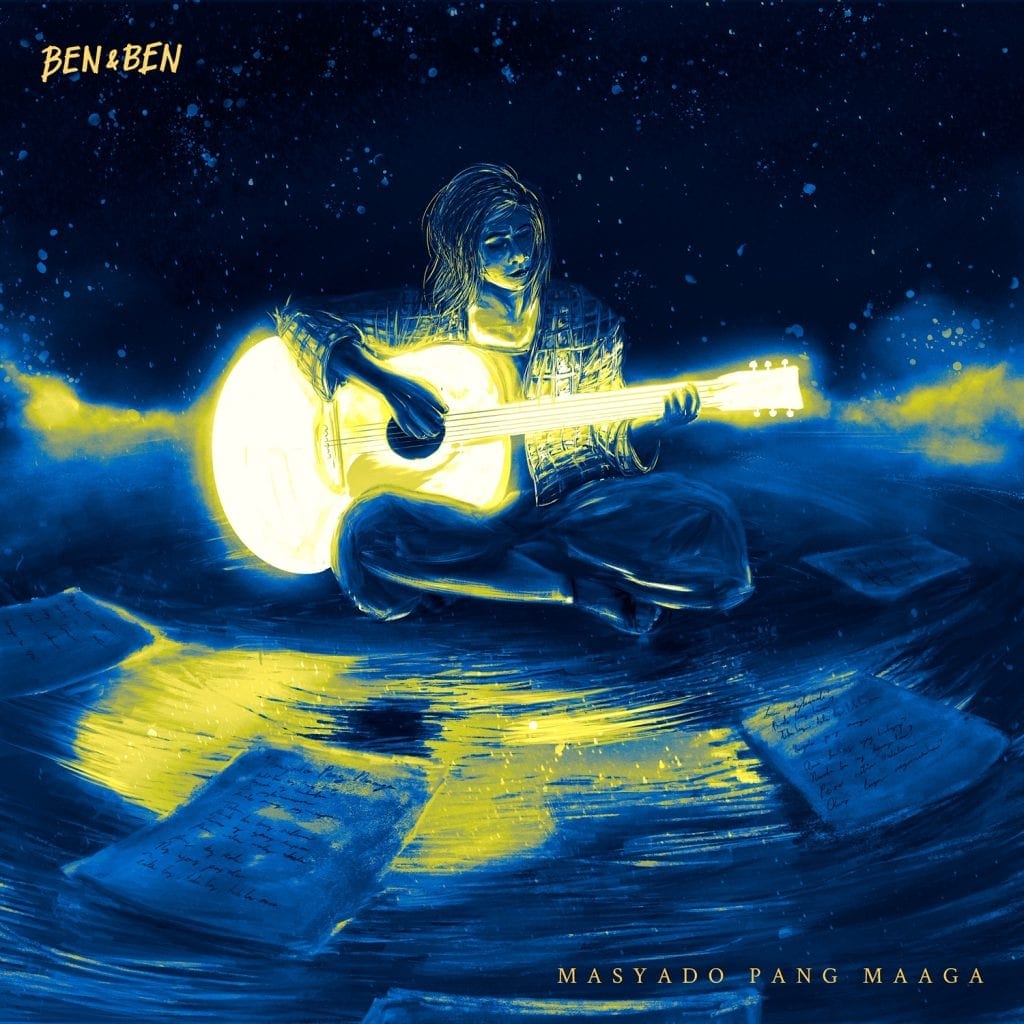 In a media statement, the band shared the song's inspiration, which they said is what makes this latest single different from anything they have done in the past. According to the band, the song carries a relatable story but points to a "previously unexplored direction".
Guitarist and vocalist Miguel Guico said: "When I was writing the song, I was inspired by a very personal experience and frustration of why people struggle so much to communicate and understand each other these days."
He added, "Why do people decide to be silent and walk away instead of confront each other and talk about things? Hopefully, the song can accompany people who go through the same thing, whether it be in their own personal experience or in their family and friends' experiences."
Produced by Paolo Guico and the band together with Jean-Paul Verona, and written by the Benjamin brothers, Masyado Pang Maaga might be included in the deluxe version of Limasawa Street.
Based on their statement, it seems the song was written during the making of the debut record. However, the song is "thematically different" from the tracks in Limasawa Street that Ben&Ben decided to "put it on hold" instead of including it in the 13-track album.
"Writing-wise, Limasawa Street is full of songs filled with messaging of hope, of looking up towards the fact that things will be better," said guitarist and vocalist Paolo Guico.
"However, we felt that there was a need for a song that accompanies the listener in frustration."
Part of the song's lyrics goes: "Parang kay bilis, ang 'yong pag-alis/ Teka lang, teka lang, teka lang muna/ Saan nagkamali, pwede pang bumawi/ Teka lang, teka lang, teka lang muna/ Masyado pang maaga para mawala ka."
With its arrangements leaning toward something more personal and intimate, the newest song goes to prove not just their artistry but also their willingness to evolve and create music that surpasses expectations.
Ben&Ben's Masyado Pang Maaga is now available on all streaming and download platforms such as Spotify, Apple Music, iTunes and Deezer via Sony Music Philippines.