Ready for the update?
Netflix Original Korean series Love Alarm is back for Season 2 and we've got all the deets from one of its lead stars, Kim So-hyun, just before its "update" is released.  
So-hyun along with co-star Song Kang and director Kim Jin-woo gave the lowdown on Love Alarm's second season in its virtual press conference on Monday, March 8.  
It's been four years since the release of Love Alarm, the convenient mobile app that notifies when someone who is romantically interested in you appears within a 33-foot radius. Jojo, Hye-yeong and Sun-oh will continue to navigate their love triangle as best they can with the app's new updates.  
What's the biggest difference version 2.0 is gonna have? So-hyun said the new features will allow new stories and twist and turns that will let us know who their characters might be falling for.  
So-hyun's character Jojo is for sure going to have major obstacles to get through, especially with the shield feature that is only available to her.  
In the second season, she said we can expect the consequences of the shield feature to kickstart Jojo's personal growth and development.
When asked if So-hyun can give Jojo some friendly advice, she asked Jojo to enjoy life even through difficult times.
"Sometimes, you just have to enjoy it. You're very young and beautiful so I hope you're happy," she said.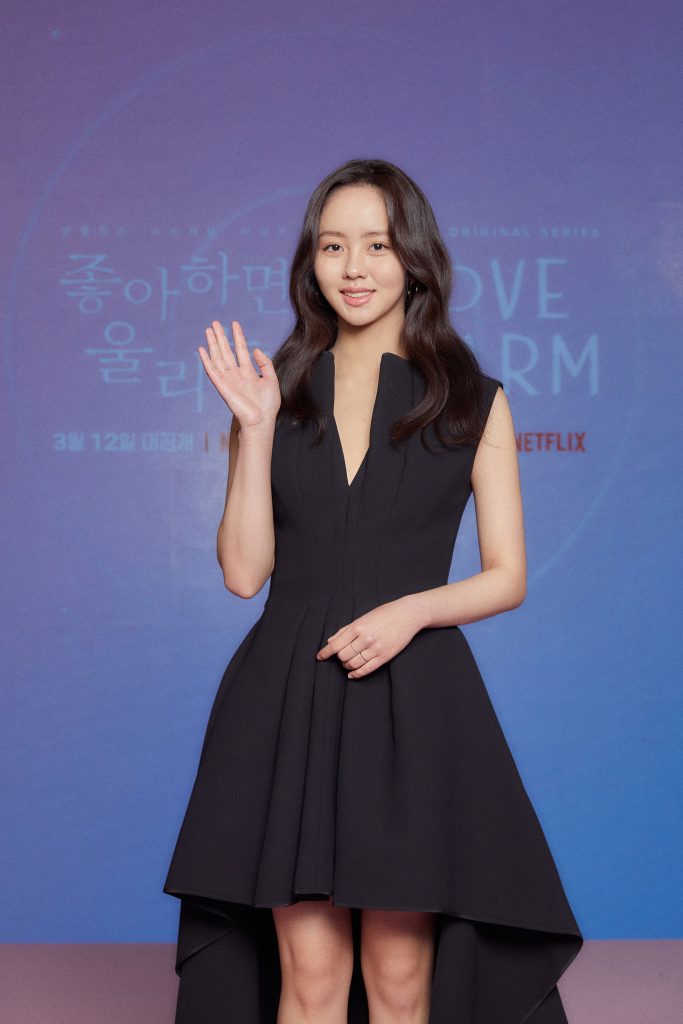 As an actress who has been in the biz since she was a little kid, the 21-year-old shared there's still so much to be learned in acting that she only realized through portraying Jojo.  
"I learned how to be more detailed, how to be more subtle in portraying the excitement, the heart fluttering, as well as the sense of fear. You know there are many situations in your early 20s that you are put into or you fell fear and an excitement," she explained.
Now that Jojo is a university student, So-hyun assured the show's avid fans that they can expect a unique sense of emotions that come along with starting college and becoming adults from her.
Set your alarms for March 12 to catch Love Alarm's version 2.0 on Netflix!