Veteran actress Novelita Gallegos, better known as Nova Villa, was awarded the Pro Ecclesia et Pontifice medal by the Vatican on Thursday, January 14. The award is the highest recognition the Pope can give to lay people.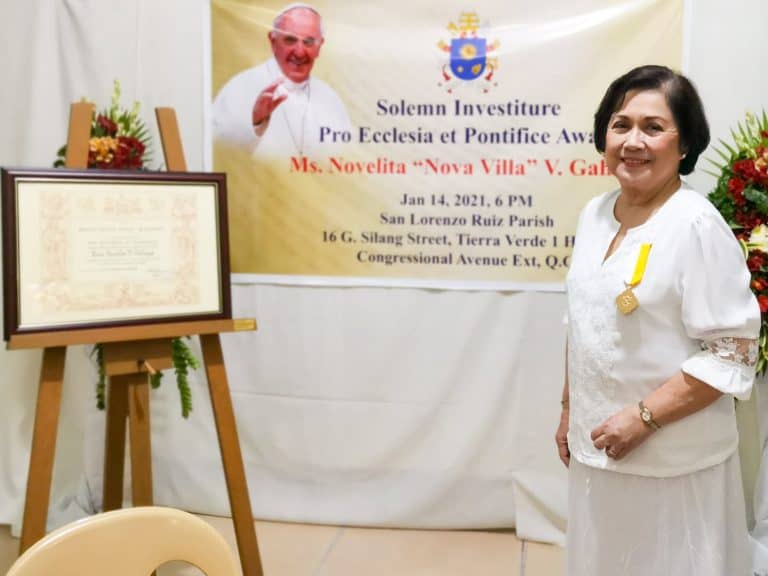 In a report by Veritas846, the 73-year-old said her ambition as an actress became a mission given to her by God.
After over five decades of working in the showbiz industry, she never expected that she will receive this prestigious award from the Vatican.
"I think, I am just an instrument of God's grace to people; by being nice to people, giving smile at them, you're giving the hope," she told Veritas846.
Nova was among the six individuals Novaliches Bishop Emeritus Antonio nominated for the award back in June 2019.
On Instagram, her "co-papal awardee" Ai-Ai Delas Alas congratulated her the award.
"We are very happy and rejoicing with you (my co papal awardee).. and thank you for spreading GOD's goodness and mercy .. TO GOD BE THE GLORY ALWAYS AND FOREVER," the comedienne wrote.