Sunshine Cruz earlier called out the sexual predators on social media following the "bastos" comments on her photo with daughters Angelina, Sam and Chesca. A week later, the three sisters took matters in their own hands and slammed those who were sexualizing them in online posts.
Sam, who is 15 years old, took to Twitter to warn those who have been posting about them to watch their words.
"Imagine going on FB and seeing so many memes/posts sexualizing you and your family (keep in mind that me and my younger sister are minors). I don't find them funny, I just find them gross and disturbing. To all the men posting about us, please watch your words," she wrote.
She also defended her eldest sister, Angelina, who was allegedly harassed by her schoolmates two years ago.
"IT'S NOT RIGHT, never will be. I'm sorry for anyone that had to go through something like this," she said.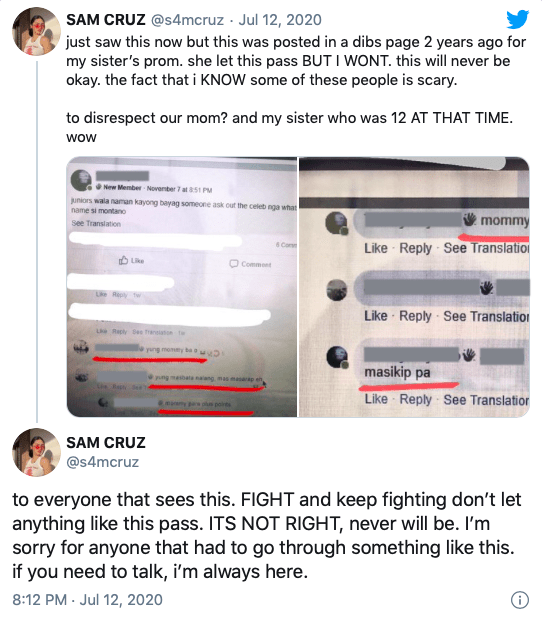 Angelina spoke up on the matter, saying she regrets not speaking up on it earlier. "This was not ok then, it will never be ok now," she stressed.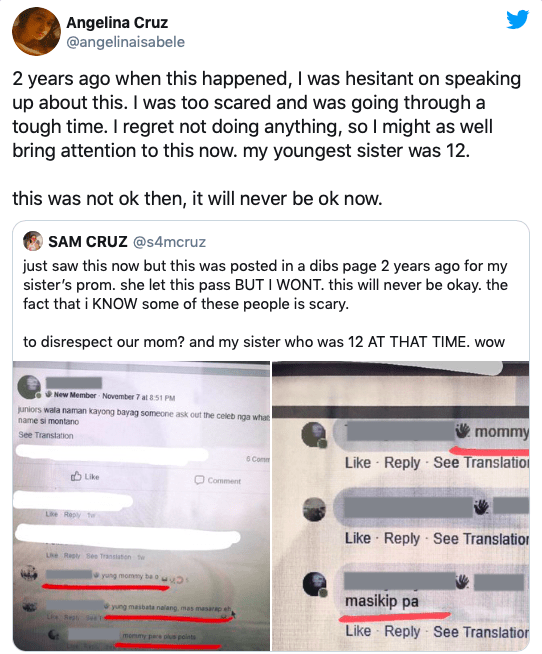 In another tweet, Angelina called out those who were defending the people sexualizing her sisters who are both minors.
"Those defending these predators, do you expect us to swim in jeans? Make it make sense. It's not funny and it's not amusing. It's disgusting," she said.
She stressed that those who shared, liked or commented on the posts are part of the problem.
"Educate yourselves, please. This isn't right, and so disrespectful to my family, " she said.
Angelina then asked her followers to report the said posts on social media.
On Instagram, 14-year-old Chesca spoke out against those who have shared comments that body-shamed and objectified them on Facebook.
"BABAE KA DIBA? WHY ARE U SHAMING OTHER GIRLS FOR BEING CONFIDENT WITH THEIR BODIES? ITS OUR OWN BODIES SO YOU HAVE NO RIGHT TELLING US WHAT TO WEAR AND NOT TO WEAR," she said in response to a Facebook user who said she will not let her daughters wear revealing clothing.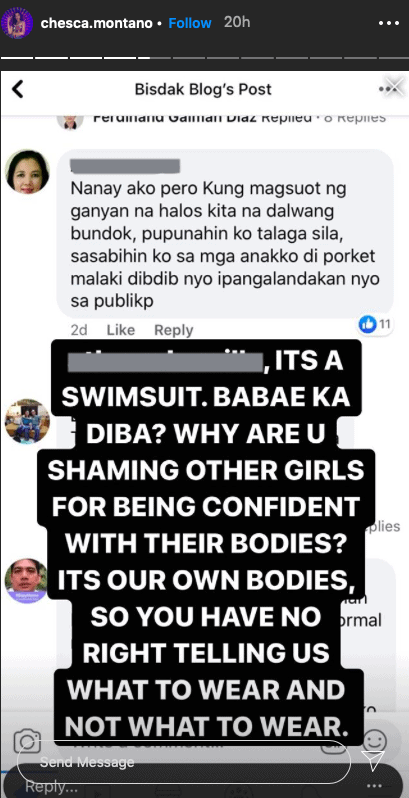 In response to another netizen who asked that they should not use Facebook to prevent harassment, the younger Cruz stressed that they are minors.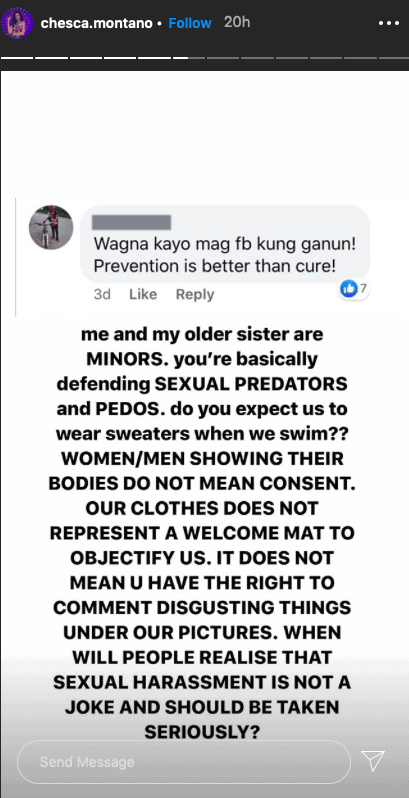 "You're basically defending SEXUAL PREDATORS AND PEDOS," she said.
In another Instagram story, she said that it's time schools teach men "how to keep it in their pants."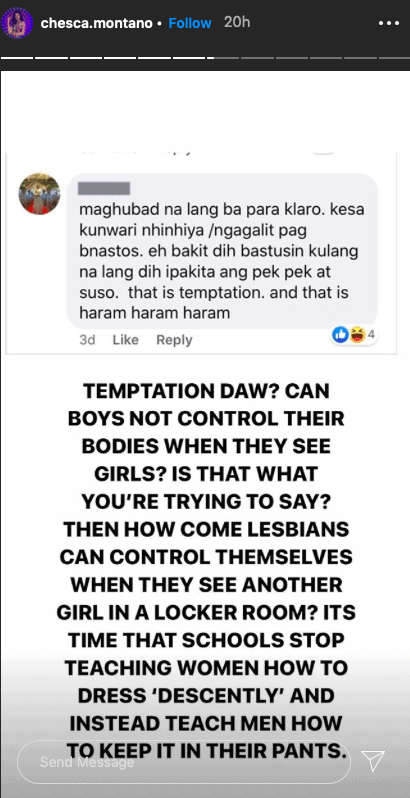 Sunshine Cruz rallied behind her daughters and shared some of the posts allegedly harassing them.
In another tweet, she blasted Angelina's schoolmates allegedly sexualizing her and her youngest daughter who was 12 years old when it happened.
"Schoolmates ngmga anak ko pala itong tatlo. I hope you'll have the courage to face us and say these things straight to our faces," Sunshine said, exposing her daughters' schoolmates on Twitter and Instagram.
She added, "Wala kaming sinasaktan at inaapakang tao. Hindi pagkain o bagay ang mga babae. Anong satisfaction ang nakukuha nyo sa pambabastos nyo sa amin? I may have done sexy movies in the past but it is never a valid reason to treat us this way."