By Wendell Adrian Quijado
When taking exams, some people turn to lucky charms, including board takers who need to take that final step towards their professional license.
For 10 board exam passers in the Philippines, this "lucky charm" is a scientific calculator that has a "long history" of victory.
When the Architecture Licensure Exam results were released last Wednesday, June 22, Raymart Bonete, an educational content creator known as EngineerPH Prof. on YouTube, posted a photo of an "undefeated" calculator on Facebook.
He shared that all its 10 recorded users since 2018 have passed their respective board exams.
"Sa paglabas ng resulta ng Architecture Licensure Exam, nananatiling undefeated itong calculator!!" said Bonete, who is also a registered mechanical engineer from Bicol University and a college instructor teaching mathematics and engineering sciences.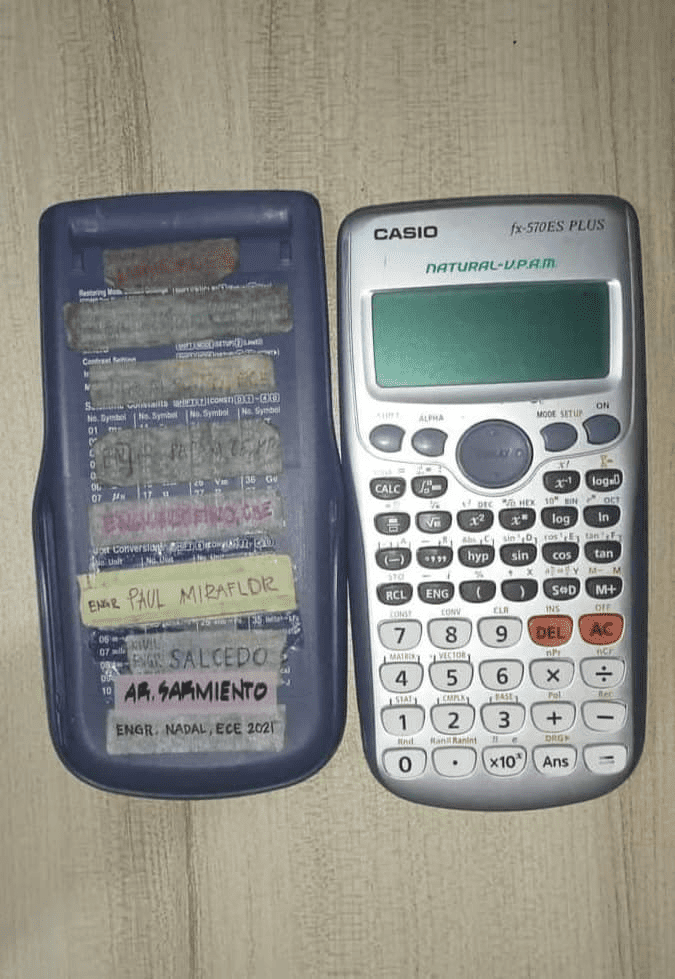 Though he was the one who posted the photo, the 26-year-old mechanical engineer told The Philippine STAR that the image and the calculator were not his. It is the calculator of his friend Jioser Laureles, its original owner and the first person to use this now generational heirloom for engineering and architecture board takers.
The original owner
Like Bonete, Laureles is also a registered mechanical engineer who passed the boards in August 2018 using the same calculator.
Since then, he has been lending out his calculator because the Professional Regulation Commission (PRC) has restricted examinees from using other calculator models in engineering board exams except for one specific unit.
"As calculators are fairly expensive, I allowed my immediate friends taking up engineering that needs the calculator to borrow my 'allowed model' unit," Laureles told The STAR.
Since then, Laureles said that the tradition has lived on, with the calculator being passed on from one owner to another.
"Once the board exam has been set, (the calculator becomes) their possession," he said. (S)ometimes the calculator is passed on from one examiner to the next, no longer returning to the original owner," he added.
Laureles said that the calculator's most meaningful moment was when it was in the hands of its ninth user, Daniel John Nadal. He passed his electrical and communications engineering licensure exam amid the pandemic in 2021.
"That was the longest (time) the calculator (was in the) possession of one person (since I used it in my) board exam. I only had it for a month or so," he said.
Nadal also published a post last year sharing his accomplishment and celebrating as the ninth successful holder of the calculator.
"PANGMALAKASANG CALCULATOR, 100% PASSING RATE (9/9)!💪," he said in a Facebook post on Nov. 5, 2021.
Pride and pressure
As the tradition continues, Laureles said each board taker who uses this calculator attains a "sense of pride" but also gives the following user the "weight" and "pressure" to pass their exams.
"I think this gives the next board taker more sense of satisfaction when they do pass," he said.
With the calculator's legacy and the history of success it carries, Bonete asked his followers and invited others to take on the challenge.
"Sino ang gustong gumamit ng calculator na 'to sa mga susunod na board exams?😆 Congrats sa mga nakasama ng calculator na 'to sa mga board exams nila!🔥," he wrote in his Facebook post.