Maggie Wilson vented out her frustrations on social media as she said how her Christmas did not go as expected.
The beauty queen revealed she was denied time to spend Christmas with her and ex partner Victor Consunji's son, Connor.
"Over Xmas eve and Xmas day, I was refused time with my son Connor despite an agreement being made prior. I didn't get to open presents with him or even have a meal with him," she wrote in a lengthy post.
In the same post, she seemed to address her ex as she promised that the reasons why she left him will be revealed in time.
"There are strong reasons why I left and if you think I left because of another guy, you have no idea. Those reasons will be revealed in time. I have been put through so much over the last 3 months and more so the last few years," she said.
The 32-year-old then spoke for those going through the same rough patch on the holidays.
She wrote: "Till then, to everyone going through something similar, I have received and read all your messages, I stand with you, I feel for you, stay strong. We will get through this."
Based on her Instagram stories, Maggie was finally able to see her son. In a story, she showed a video of Connor opening his Christmas present.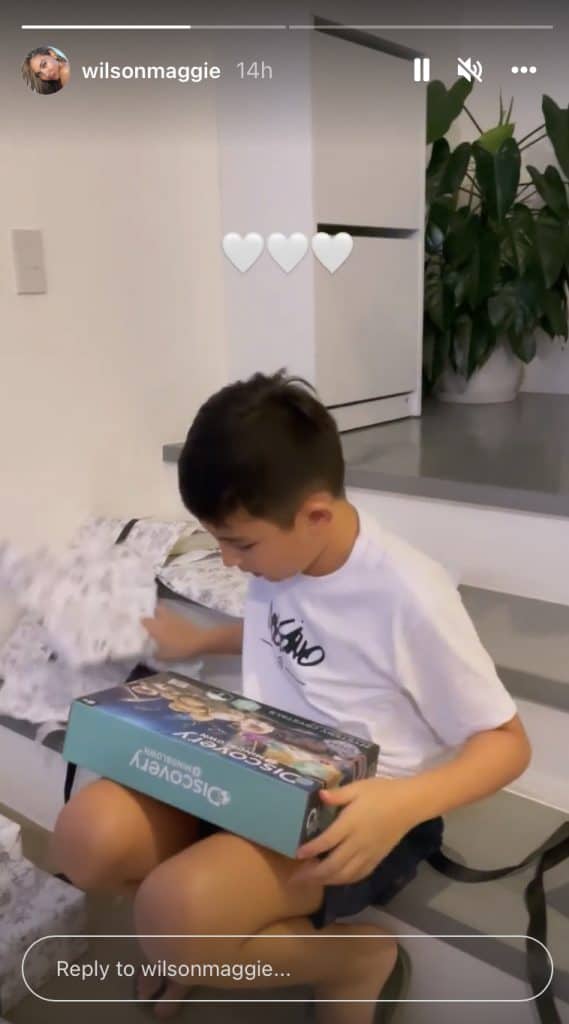 It was in early December when Maggie and British-Thai businessman Tim Connor cleared that they did not have an affair with each other.
Maggie and Victor announced their separation back in September with a joint social media statement.
"It's been challenging to say the least, but we want you to know that there is no animosity between us. We will always love and support each other no matter what," they said.