TV personality and entrepreneur Maggie Wilson took to social media to blast an alleged smear campaign organized by TikTok content creators against her and her lifestyle company ACASA MNL.
The former beauty queen gained attention on X (formerly Twitter) after publicly exposing influencers who were allegedly paid to participate in a misinformation campaign on TikTok, targeting both her and her business.
In a series of Instagram stories, Maggie posted screenshots revealing the script followed by the uploaders as well as the amount of payment offered to them to spread "false testimonials" about ACASA MNL.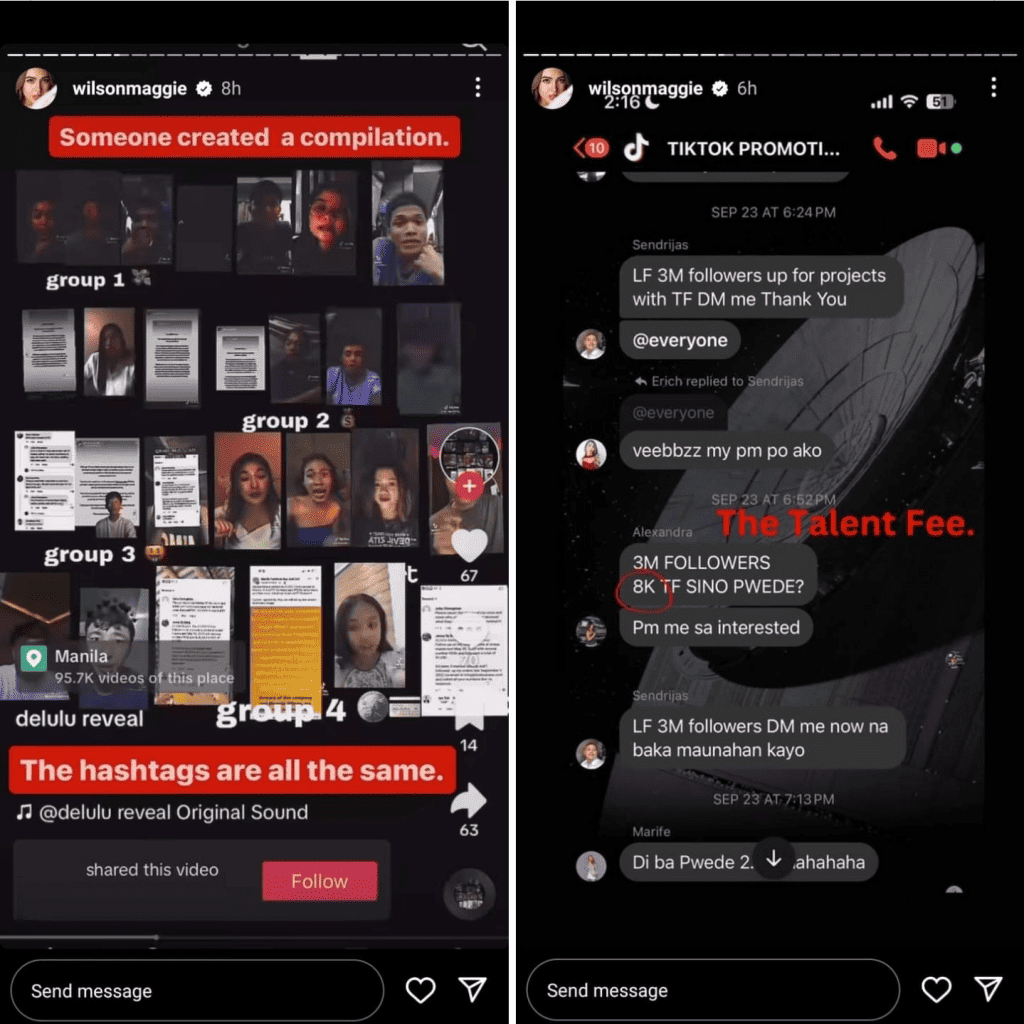 Wilson urged those who reportedly received amounts of up to P8,000 to step forward with additional evidence to prevent potential legal consequences within 24 hours.
She also appealed to those involved in the online attacks to cooperate with her and her rumored boyfriend Tim Connor to proceed with the case.
"To all the content creators, organisers, and others that participated in this campaign: We have all your names and many of your IDs, places of work, school, etc. Even if the videos were deleted," she wrote in a separate Instagram story.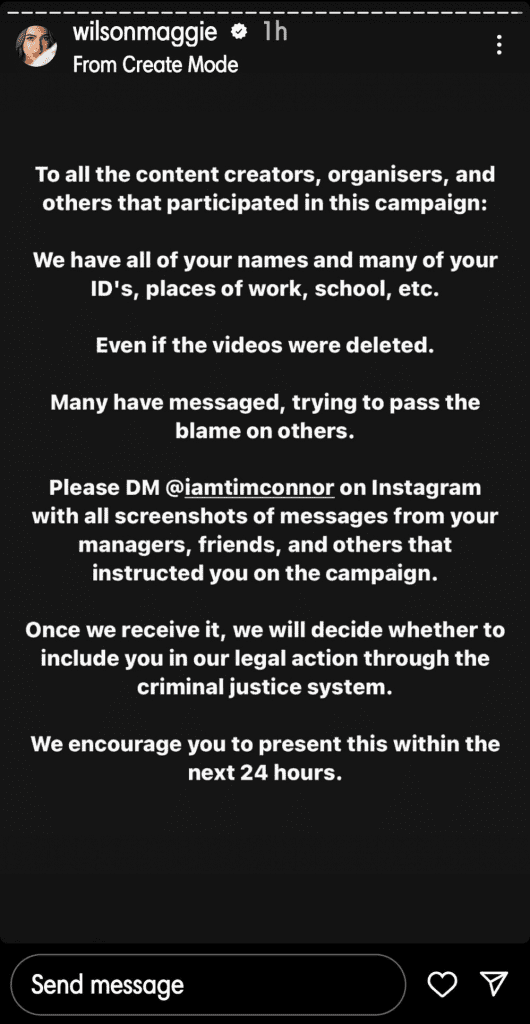 "Once we receive it, we will decide whether to include you in our legal action through the criminal justice system," she added, "We encourage you to present this within the next 24 hours."
Meanwhile, some netizens lauded Wilson's determination to call out lies and seek justice from from the offending parties.
Ganito na pala mag-hire ng trolls sa Pilipinas, smooth operation na. Grabe na ngayon talaga. Thanks Maggie Wilson for exposing this. pic.twitter.com/4mnmHyoYKx

— Lucasito (@bashgita) September 27, 2023
This issue with Maggie Wilson just highlights how easy it is to find content creators (?) who will willingly spread disinformation and destroy someone just to get money. And we know most are apoligizing just because they got caught reading a script.

— Jai Cabajar (@jaicabajar) September 27, 2023
This coordinated smear attack to Maggie Wilson will reflect how it is gonna ba a very very sad influencer marketing industry. Content creators, you are not just persona with numbers. You have social responsibilities to your society. Hindi puro pera dito. 🥺 pic.twitter.com/ey6JtvG7Mt

— Rod Magaru (@rodmagaru) September 27, 2023