Pinoy Big Brother housemate Justin Dizon has apologized for throwing insensitive jokes at fellow housemate Jie-Ann Armero.
Justin previously drew flak online after his remark about Jie-Ann's bathing habits did not sit well with netizens.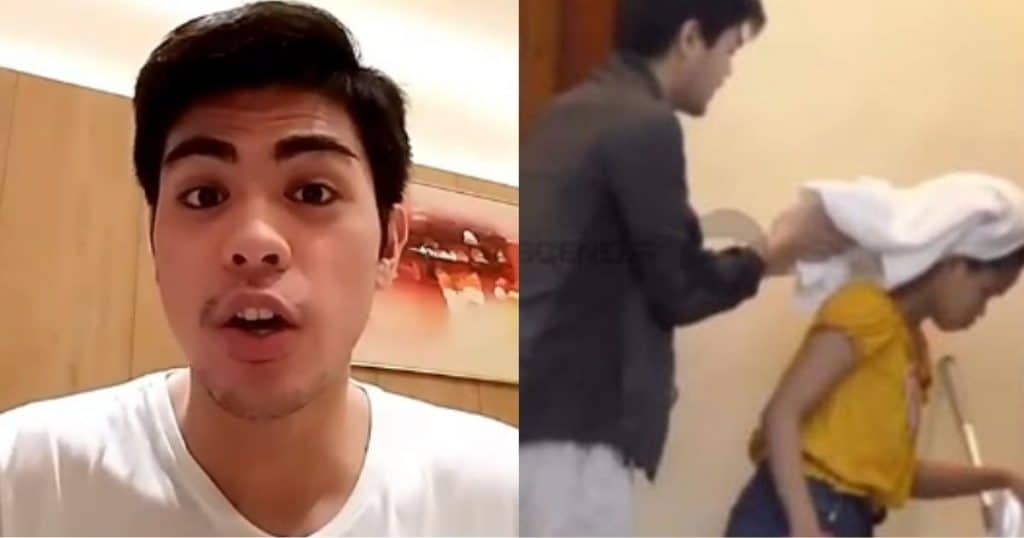 READ: PBB's Justin Dizon draws flak for alleged mean behavior to fellow housemate
Jie-Ann, who hails from Sarangani, has been used to not regularly taking a bath due to the scarcity of water in their household.
In an episode released by the reality show on Friday, Jie-Ann went emotional as she tried to apologize and explain to some of housemates about her irregular baths.
"Hindi naman ako nasasaktan sa mga jokes mo," Jie-Ann told Justin.
Justin, for his part, felt the need to apologize to Jie-Ann for his lack of understanding and offensive jokes.
"I really lacked understanding also and we don't live in the same house," said Justin.
He added, "So if ever you felt offended by those jokes, I wanna say sorry for them kasi yun nga I forgot to like realize na iba tayo (ng environment na kinalakihan).
"I wanna say sorry for saying those jokes to you because they're insensitive. Hindi ko naisip initially, like, your background and my background — how different they are."
Justin went on to say that he will now be "more sensitive on how you feel".
In a one-on-one conversation with Kuya, Justin shared his realizations about the matter.
"It's still a responsibility to accept your mistake and learn something about it, apologize and magkaroon ka ng character development or something like that," he said.