Pope Francis came face to face with the woman whom he "hand-slapped" during the New Year's Eve for suddenly grabbing him towards her while he was greeting pilgrims outside the Vatican. 
According to a CBCP News report, the two already met last January 8 during the "baciamano," which is the "time reserved for certain pilgrims to greet the pope following an audience." The photo of the friendly encounter was released only on Thursday.
The report further said that Pope Francis had a little conversation with the woman, and they were smiling at each other while shaking hands as shown in the photo by the Vatican Media.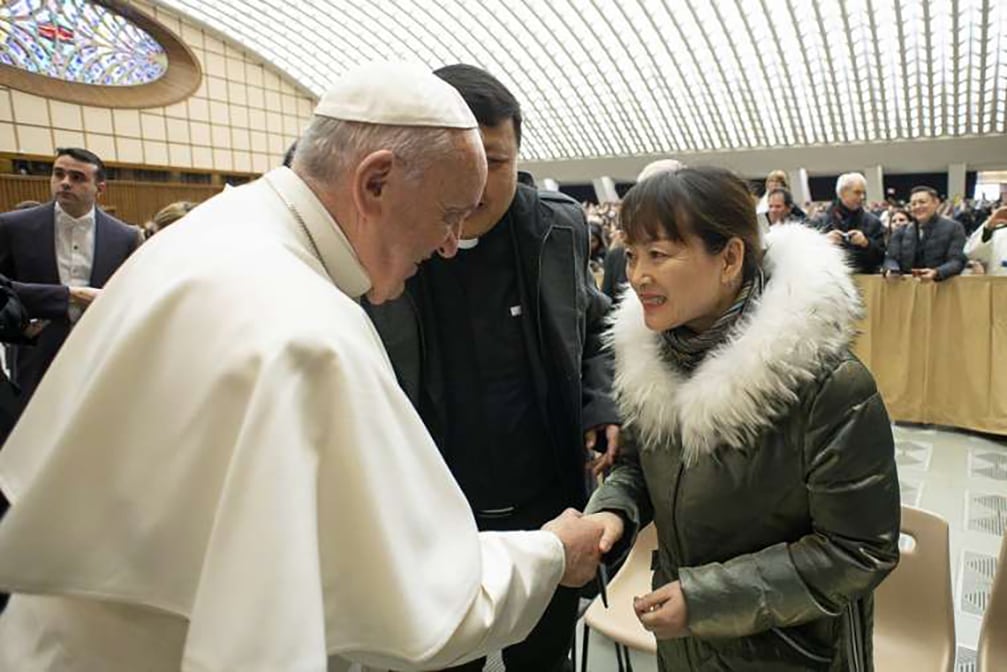 The "papal hand slap" which was caught on camera created a buzz on social media, eliciting mixed reactions from Catholic devotees and netizens.
But the head of the Catholic Church immediately owned up to his "bad example" and made a public apology during his Angelus address on January 1.
"We lose patience many times. It happens to me too. I apologize for the bad example given yesterday," he confessed.