"Grab some popcorn…and tea."
It looks like the Barretto family "teleserye" isn't ending any time soon after Gretchen Barretto slammed her niece Julia in a series of Instagram stories on Friday.
Following the reported scuffle and confrontation at their father's wake, Marjorie on Friday posted on Instagram her sentiments about the incident and mentioned that "we will for the first time speak the whole truth and nothing but the truth."
Julia, in a now-deleted comment, backed her mom and expressed her full support.
The comment read: "Dearest mom, we are all behind you. Your whole family is behind you. Stand tall and be still because the truth is with you."
She went on saying: "They are trying to destroy you, because you live a good life with 5 strong successful well raised children, a family that loves you so much, a peaceful quiet life."
She further said, "The evil will never prevail. God is watching. He knows mom, He knows. God will protect you."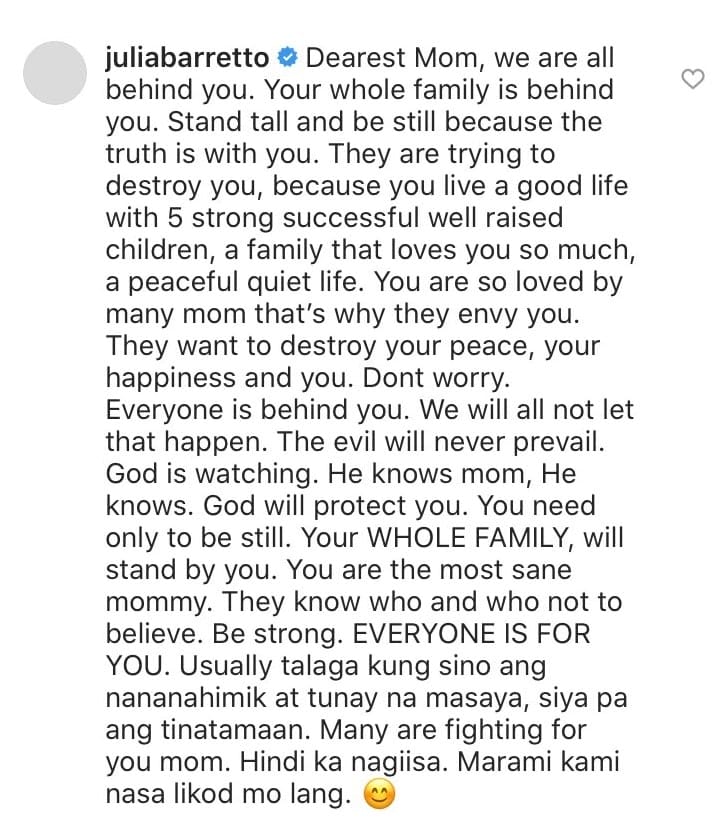 Being the feisty La Greta that she is, Gretchen took to Instagram a screenshot of Julia's comment and bluntly expressed her thoughts tagging her niece's IG account.
"This is hilarious @juliabarretto Baldivia. Your version of the truth," she said.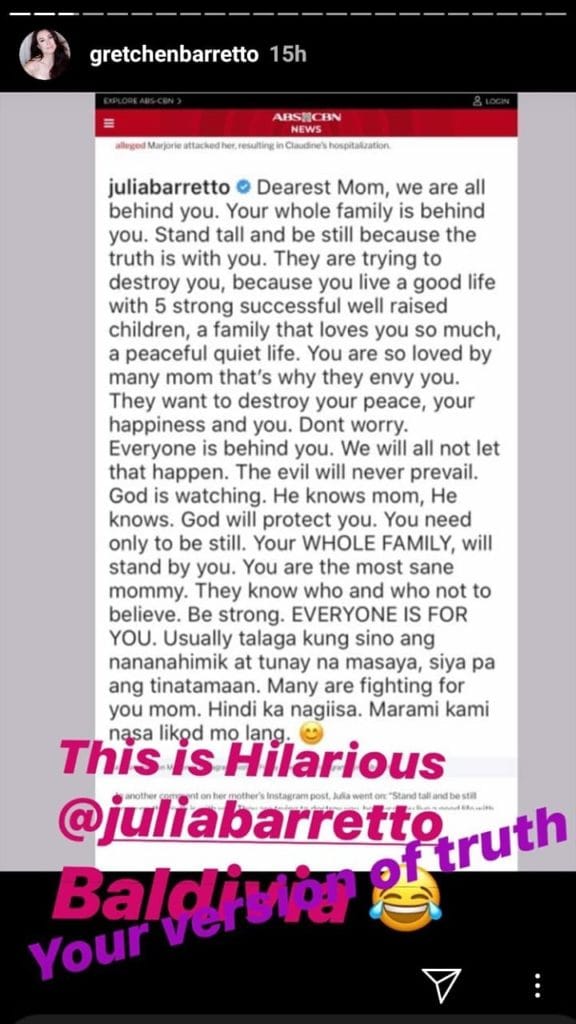 She also posted a quote, directed at Julia again, which said: "The most dangerous liars are those who think they are telling the truth."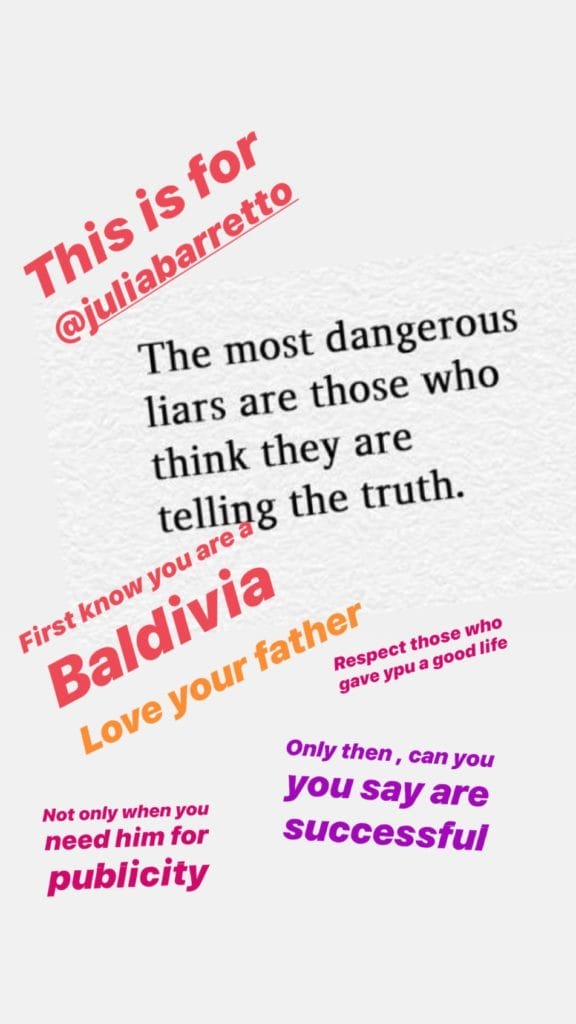 "First know you are a Baldivia," said Gretchen referring to the real surname of Julia's father — actor Dennis Padilla.
"Love your father… Not only when you need him for publicity," she added.
"Respect those who gave you a good life. Only then can you say you are successful!" Gretchen blasted her niece.
Gretchen added more screenshots of netizens' take on Julia's comment.

It can be recalled that Gretchen also slammed Julia's statement last August amid her name being dragged into the Bea Alonzo-Gerald Anderson break-up controversy.