Gretchen Barretto has finally reunited with her family at the wake of her father Miguel Thursday morning.
Her sister Claudine Barretto posted a video on Instagram where Gretchen was seen approaching her mother and President Duterte who also paid respects to their father.
The Barretto patriarch passed away on Tuesday, October 15, at the age of 82.
"And then, We are Complete @gretchenbarretto im so Proud of u. I admire & luv u more today #doubleinfinity #thatsmyAte WELCOME HOME ❤️❤️❤️❤️", captioned Claudine on her post.
It's no showbiz secret that Gretchen has been feuding with some members of her family.
Meanwhile, Claudine posted a video of the arrival of the president, Senator Bong Go and Presidential Spokesman Salvador Panelo at the wake, and thanked them for condoling with them.
"Thank you Mr.President ? its an Honor to have u pay your Respects to my Dad. Godbless u Mr. President, Senator Bong Go & Atty.Panelo ?", she said.
On Tuesday, Claudine posted a video of her ailing father inside the hospital, surrounded by her sister Marjorie and nieces Julia and Claudia with other Barretto family members.
Fans and celebrities offered their condolences to the actress, while some fans were surprised and happy to see the rare gathering.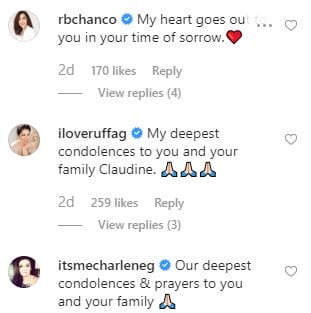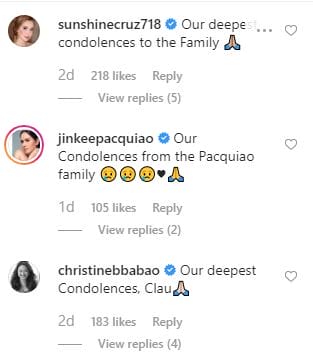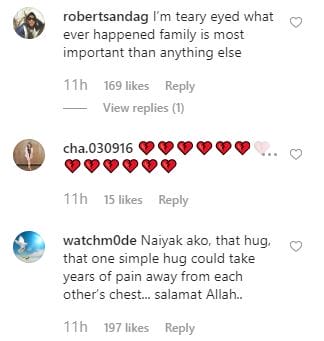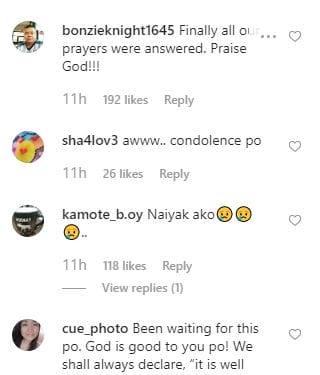 ---