Heaven Peralejo's birthday post turned into a science discussion after she implied that "22 rotations around the sun" is equal to 22 years.
The actress marked her 22nd birthday with a stunning snap of her at the beach. The caption also caught netizens' attention.
"22 rotations around the sun and cheers to more. Grateful for all the lessons, blessing, and people in my life that have helped shape the woman I'm becoming. Here's to thriving, smiling, and riding through the waves of life," she wrote in the caption.
Under the comments section of her post, Instagram users corrected Heaven as they explained that the 22 rotations mentioned would mean that she is 22 days old rather than 22 years old.
"The Earth 'rotates' on its axis, producing the 24-hour day. The Earth 'revolves' around the sun, producing the 365-day year," a netizen wrote.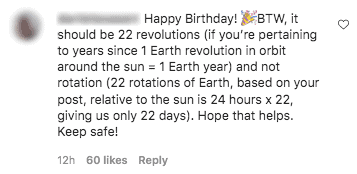 Others defended Heaven, claiming that her statement was "technically" correct since she specified that the Earth rotated around the sun. Some disagreed and explained that the correct term was "revolved".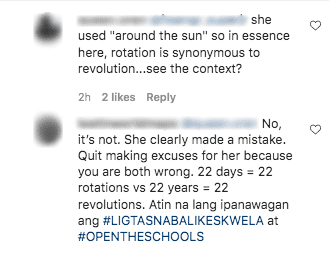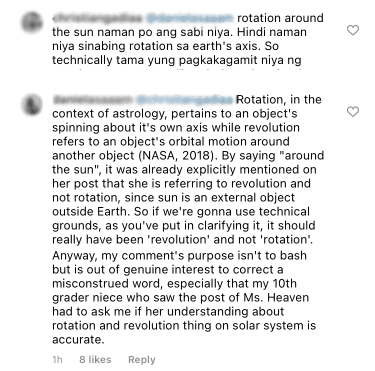 According to the National Aeronautics and Space Administration's (NASA) Solar System Exploration guide, the term "rotation" refers to an object's spinning motion about its own axis while "revolution" refers to an object's orbital motion around another object.  
RELATED: Kimpoy Feliciano has sweet birthday greeting for Heaven Peralejo