Alice Dixson has finally shared a glimpse of her baby girl's face. The newbie mom made the big move when she featured their mother-daughter getup for Halloween.
The veteran actress and her baby girl sported superhero film The Incredibles' costumes for spooky season.
While they both wore superhero masks that covered half their faces, fans can get a clear look at Alice's baby's eyes as she looks at her mom.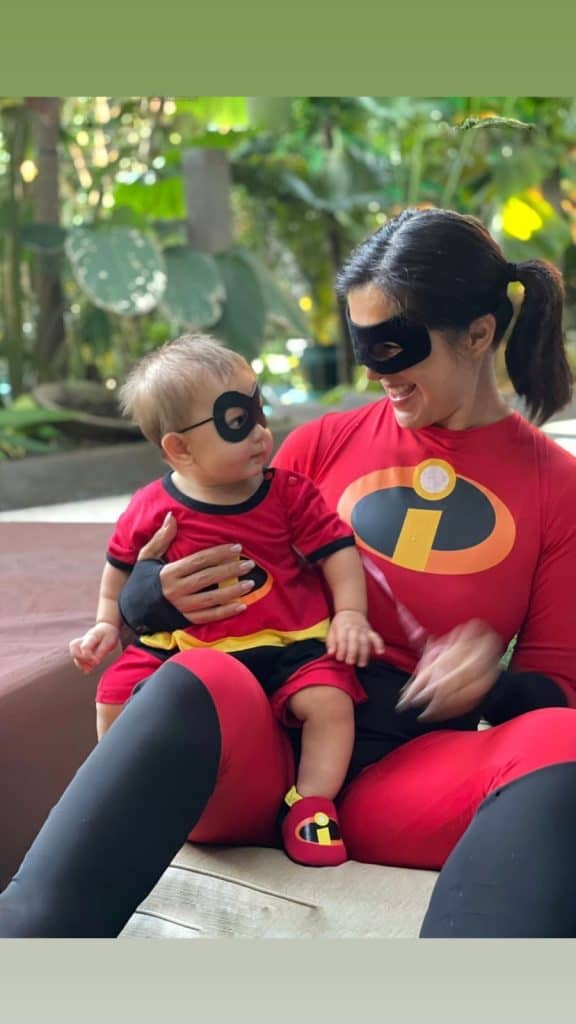 This is the first time the 52-year-old gave a glimpse of her daughter's face since her announcement that she was finally a mother.
It was in April when Alice made the revelation that her "newest little family member has arrived".
In an emotional social media post, she smiled from ear-to-ear as she held up a paper revealing a newborn baby's footprints.  
"So with great patience, belief and trust – I am happy to announce my wish has finally come true," she wrote.
READ: Alice Dixson announces arrival of 'newest little family member'