After revealing that her 94-year-old father tested positive for COVID-19, Angel Locsin disclosed that 10 members of her family are also battling the illness.
In a social media post thanking netizens for their outpour of support on her now-deleted post about her father's condition, she explained that she took down her post because she wanted to forget the unfortunate incident.
She also revealed that 10 members of her family from separate houses also caught the virus.
Her post read: "Thank you for the prayers. I'm going to take my post down because this is something I don't want to remember. I just needed to airout yesterday. 10 members of the fam from separate houses got covid. Thank you everyone for being a ray of sunshine."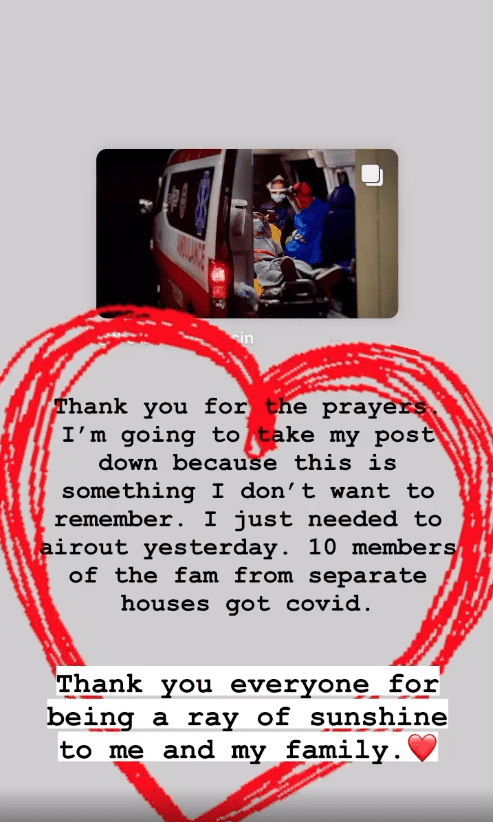 In her now-deleted post her father's COVID-19 situation, the actress opened up on how the past week has made her felt helpless. She also shared a video of her father being transported into an ambulance.
"So many realizations during the pandemic. We all have our battles, but some definitely more than others. To the PWD's and everyone fighting their battles alone, kapit! This too shall pass," she wrote.
READ: Angel Locsin's 94-year-old father is battling COVID-19