Mystery no more!
After her intriguing birthday greeting for a "special" someone, it appears that curious netizens have finally found out who's behind Kris Aquino's praises online.
On Thursday, as she featured the bouquet of flowers from her mystery man, she stressed that "whatever shall be happening" will only be for the people closest to her.
"I have never been thanked this way for a 'birthday' post…" she wrote.
In the photo, her youngest son held the massive bouquet of roses.
"Obviously he has Bimb's yes and I've always been son vocal, when my sons are okay, then my world's okay… and because I want to keep it this way, whatever shall be happening will be only for us – my family, closest friends, and trusted team," she said.
She then thanked her fans for their support and believes that even her later brother, former President Noynoy Aquino, will approve of the new man in her life.
"Siguro naman because we'd never have met had it not been for him," she shared.
As Kris said, she was casually introduced to him during the PNoy's term and they reconnected when her brother passed away last June.
She has already responded to curious netizens on Facebook about the identity of her special someone.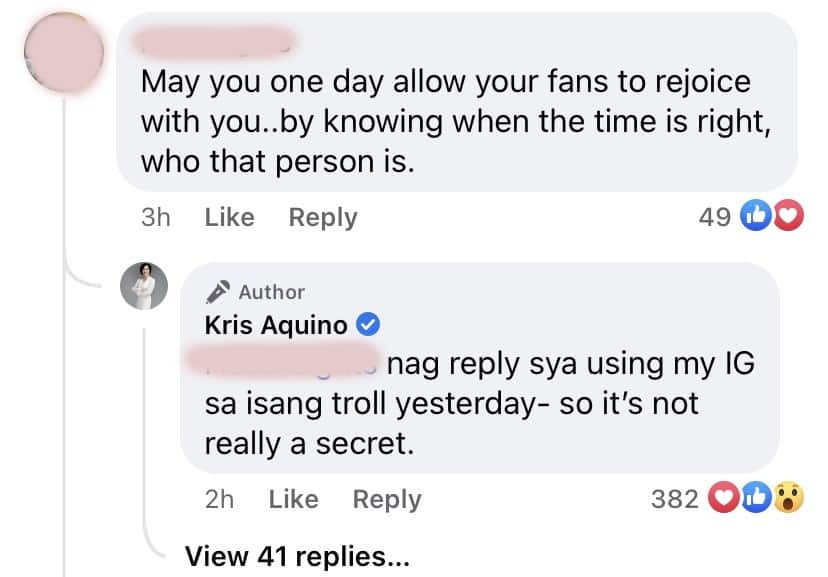 "So it's not really a secret," she responded, referring to a comment left by her "special someone" using her Instagram account.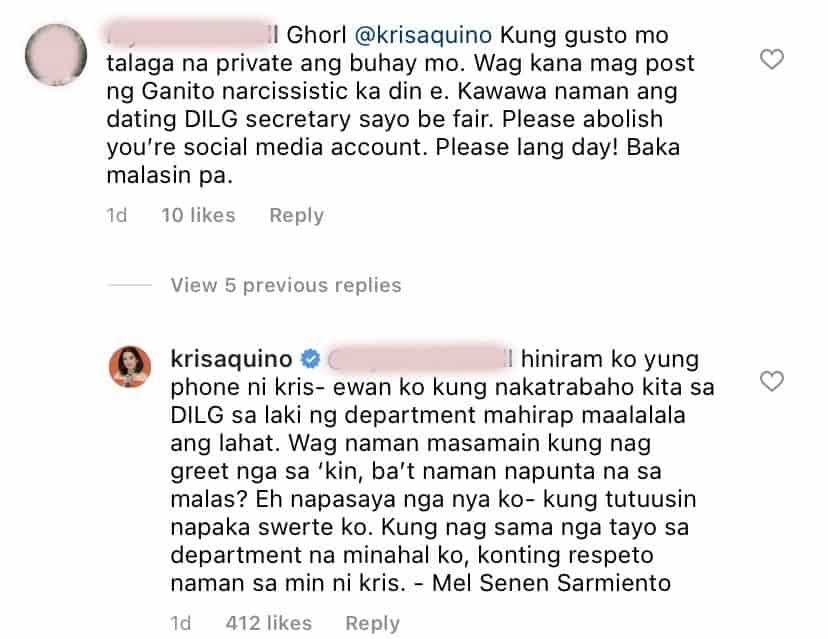 As the television host-actress' fans tried their best to figure out Kris' new flame, Calbayog Journal said former Department of the Interior and Local Government (DILG) Secretary Mel Senen Sarmiento confirmed that he is the mystery man referred in the birthday post.
"In Manila, with her. Yes, it's true," he told the Samar-based news outlet.
Sarmiento served the DILG from September 2015 to June 30, 2016. He was also the former congressman of Samar's first district from 2010 to 2015, and a three-term mayor of Calbayog City from 2001 to 2010.
READ: Kris Aquino leaves fans guessing with birthday message for her 'special someone'