Is Kris Aquino dating again?
Kris Aquino penned a lengthy birthday message for a mystery man whom she said was deserving of her social media post.
"I thought long and hard whether to upload this, because I know what kind of speculation I'll be starting," she admitted.
Even with this, the television host-actress decided to share her message to the public, explaining that this man has given her support and comfort.
"BUT he really did come when my grief was unbearable; he continues to give me unselfish support & comfort; he's been around for all my ups and downs, health woes, and tears – plus bimb likes him," she wrote.
For all these reasons, the 50-year-old has deemed this man worthy of her online greeting.
"So he is deserving of this birthday greeting that all of you are now seeing (care bears na kung anong iisipin ninyo) BECAUSE for me he is #special," ended Kris.
Under the comments section, Kris' celebrity friends expressed that their happiness over the news.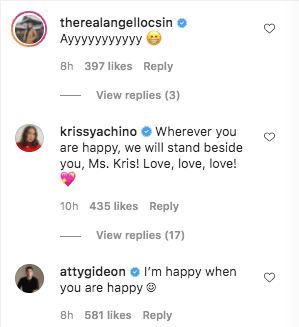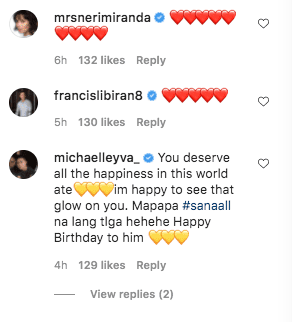 Even netizens expressed their curiosity on who the mystery man could be. Some admitted that they searched for famous personalities who are celebrating their birthdays today.
Kris' last known relationship was with politician Herbert Bautista back in 2014.