Miss Universe 2012 Olivia Culpo has an explanation to her "confused look" during the recently-held Miss Universe competition, which generated internet memes. 
Netizens poked fun at her apparent "lack of energy" while hosting the prestigious beauty pageant last Monday, May 17, with some netizens finding Olivia's reaction just relatable.
Olivia's facial expression after announcing Peru as the second runner-up also made rounds on the internet. Netizens rooting for Miss Peru jokingly described Olivia's look as a "mood".
RELATED: 'Best in reaction': Olivia Culpo trends online with memes from Miss U hosting stint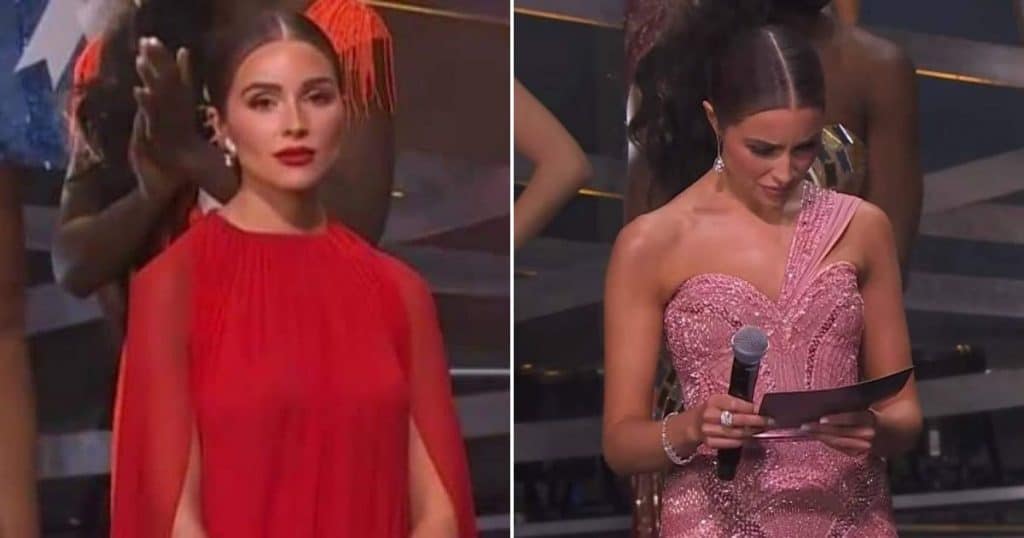 It was Mexico's Andrea Meza who was crowned the winner. 
In an Instagram story on Wednesday, Olivia clarified why she had that look on her face after announcing Peru as the second runner-up, saying she was in full concentration and making sure she read the results right. 
"I don't ever think I have ever concentrated on reading my life than when announcing the winner of Miss Universe this weekend. I was so terrified of reading the wrong country," said Olivia.
She added, "Apparently, I need to work on my reading face and I'm sorry if this was misinterpreted in any type of way. I swear I'm just concentrating on the words. Every girl was beautiful and most importantly so sweet and kind".
Joining in on the fun, Olivia shared more memes about her in succeeding Instagram stories. 
---
READ MORE: