Filipina actress-musician Chai Fonacier has been cast alongside Hollywood stars Eva Green and Mark Strong in director Lorcan Finnegan's upcoming film Nocebo, a psychological thriller currently in production in Ireland, Variety exclusively reported on Thursday.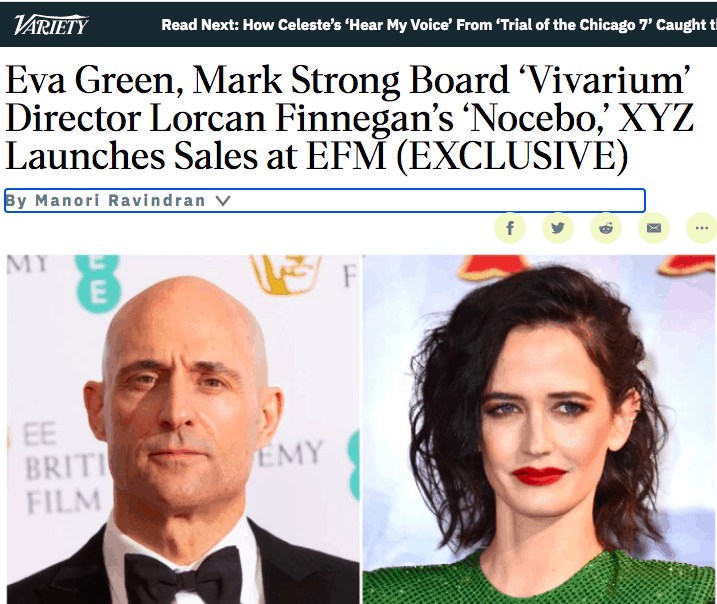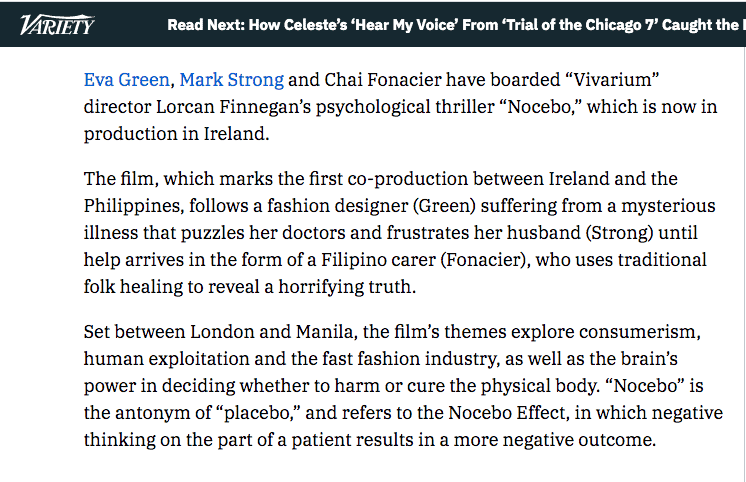 The US media outlet reported that Nocebo is the first-ever co-production between Ireland and the Philippines.
It tells the story of "a fashion designer (Green) suffering from a mysterious illness that puzzles her doctors and frustrates her husband (Strong) until help arrives in the form of a Filipino carer (Fonacier), who uses traditional folk healing to reveal a horrifying truth."
The report described Fonacier as the "Luna-nominated Filipino theater and film actor, as well as a singer-songwriter. She won best supporting actress in 2017 for her work in Patay na si Hesus."
Besides Patay na si Hesus, the Bisaya artist appeared in the indie films Respeto, Born Beautiful, Sakaling Maging Tayo and the hit Kapamilya series Halik.
Meanwhile, the film is going to be set in London and Manila tackling themes such as consumerism, human exploitation, fast fashion industry and brain power.
Identified as producers are Emily Leo of Wild Swim Films and Brunella Cocchiglia of Lovely Productions with Bianca Balbuena and Bradley Liew of Epic Media as co-producers in the Philippines. Screen Ireland is said to be funding the movie together with XYZ Films, Media Finance Capital and The Film Development Council of the Philippines (FDCP).
Film producer Bianca Balbuena earlier teased the project in a Facebook post: "Our actress for our Irish-Philippine film has finally boarded the plane to Dublin. Chai Fonacier, my fellow Bisdak, will be acting with two Hollywood actors, and working with a cinematographer of one of my favorite horror films and with a talented director."
Green is best-known for Casino Royale, Penny Dreadful and Miss Peregrine's Home for Peculiar Children, while Strong starred in Zero Dark Thirty, The Kingsman and will appear in the new film Cruella. Nocebo, on the other hand, comes on the heels of Finnegan's critically-acclaimed sci-fi thriller Vivarium, starring Jesse Eisenberg.