Filipino-American online sensation Bretman Rock shared his regrets about his relationship with his father who passed away in 2019.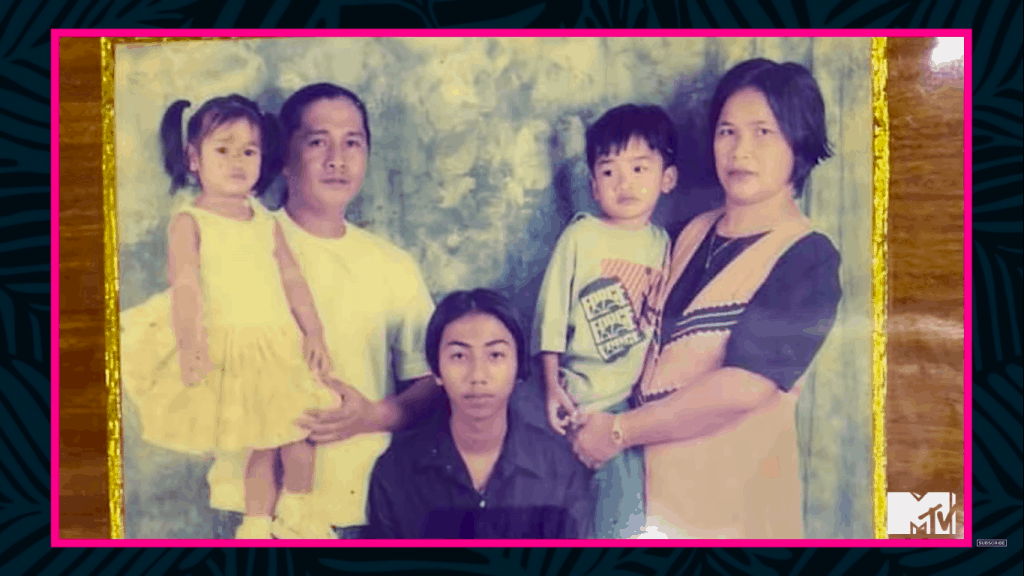 In Episode 2 of his first YouTube reality show MTV's Following: Bretman Rock, the Hawaii-based influencer brought up the topic of his father's death while giving his sister Princess Mae a lucky bamboo gift.
The 22-year-old, who was born Bretman Sacayanan in Cagayan Valley, said it was like gifting her sister a piece from their father because "he had a greenhouse outside our house in the Philippines."
Bretman said he wished her sister got to spend more time with their father as he was the only one among the siblings who had stayed the longest with him in the Philippines.
"When my mom moved to Hawaii, she brought over my brother and my sister. But my dad decided to keep me there with him. From four to eight, I was with my dad — and my sister, she would see him only when she would visit the Philippines but she really didn't see my dad since she was two."
Bretman then shared his last memory of their father.
"So, my last memory of dad, he like DM-ed me. And it was just all him like saying sorry. I never replied, I didn't really like forgive. I never did. I never like told him I forgave him. I was so angry. Like with us three, I was the only one in the Philippines and I'm the only one that saw everything happened."
Since he was left behind in the Philippines, Bretman said he was the one who witnessed their father cheating on their mother. But he felt he was to be blamed for the breakdown of their family as he was also the one who told their mom what their father did.
"So, it's hard for me to forgive him when I couldn't even forgive myself. You know, in the Philippines, you can't get like divorce, you can only get annulled. For my mom to get rights to bring me here, I had to go to court and remember the date, and like relive images in my head. It was so traumatizing."
Nevertheless, despite what happened in the past, Bretman's biggest regret still is not forgiving his father when he was still alive.
"The one thing that I regret the most about losing my dad is not forgiving him," he recalled.
"He wasn't the best husband for my mom, but my dad was a good dad. He knew that I was gay really young and he always encouraged me to be who I was. He was my best friend and he protected me from the world."
Bretman's father Edmund Laforga died in November 2019 after going into a coma. The internet personality flew to the country to attend his father's funeral in Laoag, Ilocos Norte.
At that time, Bretman was named Beauty Influencer of the Year at the E! People's Choice Awards — a recognition he then dedicated to his "Papa".
He wrote then: "I love you so much and I will always be grateful for allowing me to express myself and defended me whenever haters said anything? This one is for you Papa ?✨ I hope I make you the proudest ?."