Miss Universe Philippines (MUP) 2020 first runner-up Ysabella Ysmael might have been so close to claiming the crown but to her aunt, Miss Universe 1973 Margie Moran, she is "my champion".
"The first runner up is my Champion. Ysabella Roxas Ysmael," said the country's second Miss Universe after Gloria Diaz in a post dedicated to the Parañaque City bet who placed first runner-up to Iloilo City's Rabiya Mateo.
The proud aunt continued to give her niece encouraging words, saying that Ysmael's landing the second-highest spot has a purpose greater than she can imagine.
"You were a stand out but the purpose designed for you is greater than you can imagine. 'A star does not compete with other stars around it. It just shines'. Matshona Dhliwayo. We love you for who you are. #missuniversephilippines2020," Moran said.
In any pageant, the first runner-up serves a very important purpose because if the winner can no longer fulfill her duties, she will have to take the place of the titleholder.
In response, Ysmael thanked Moran for the "overflowing love, never ending support and loving guidance."
A former ballerina of Filipino, Spanish and Lebanese lineage, Ysmael was considered a strong contender from the start of the pageant.
She was named Best in Evening Gown during the preliminaries.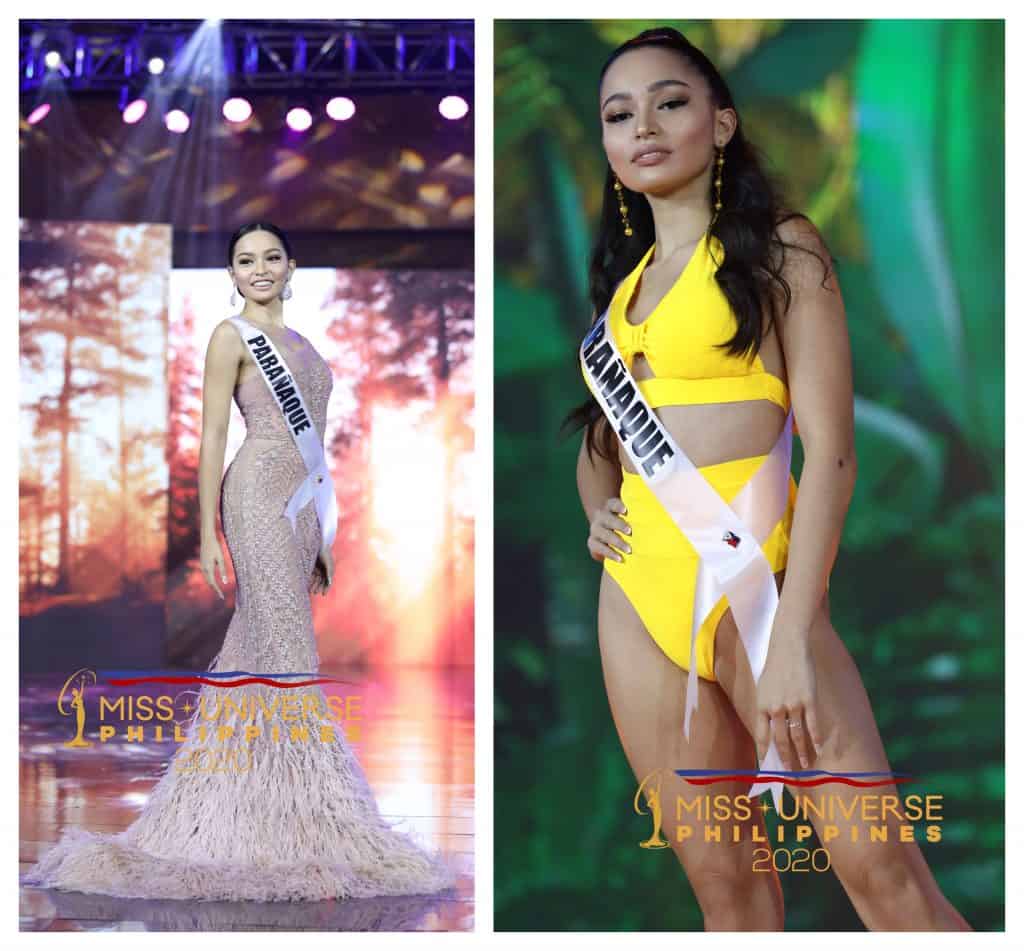 Previously, Ysmael wrote that it has always been her dream to be a beauty queen. "This has been a dream of mine for as long as I can remember. Being a little girl who wanted a crown on her head is an understatement. I dreamed of being a strong leader with a purpose. I used to call myself 'king of the jungle' when my brothers and I would play, they would say 'you can't be king, you're not a boy'.
"I, of course, never agreed with them and saw no problem with a woman ruling as King. Today I get closer to my dream as I stand as a proud Queen — a more fitting term than King, in my opinion ? — who represents all the girls who wanted to be 'king' as well."
During the pageant's pre-taped grand finale last Sunday, Ysmael was asked how would she describe a beauty queen to a child who has never seen a pageant in her life.
She said, "I would tell that child that a beauty queen is somebody who is first and foremost a human being. She's somebody that is proud of who she is, but most importantly, she is somebody that brings home. when she wears that crown on her head, it's not just because she's the most most beautiful girl in the room but it's because she's the woman who inspires hope, she's the woman who inspires love and productivity and somebody being authentic. And a beauty queen is somebody we should always look up to."
Meanwhile, netizens flocked to Moran's post to encourage Ysmael to try MUP again in 2021 or join other national pageants like Miss World Philippines and Bb. Pilipinas International.