Netflix is coming out with South Korea's first space blockbuster, Space Sweepers! 
The Netflix original film features the crew aboard spaceship Victory, collecting space junk and debris. In their quest to earn money, they just might end up saving the world.  
The sci-fi film is set in the year 2092 where Earth is soon to be an uninhabitable planet. Space sweepers are tasked with salvaging tons of debris from all the space travel.  
Spaceship Victory's crew members is led by genius space pilot Tae-ho (Song Joong-ki). His team is composed of a mysterious ex-space pirate Captain Jang (Kim Tae-ri), a spaceship engineer Tiger Park (Jin Sun-kyu), and a reprogrammed military robot Bubs (Yoo Hae-jin).  
The film's director Jo Sung-hee conceptualized Space Sweepers way back in 2009 when he first learned of space junk from a friend. Since then, he thought of South Korean space sweepers roaming the galaxy instead of Hollywood superheroes.  
"I imagined space where the boundaries between nations and races disappear and wondered what Koreans would do to make a living if we were to build a new home in space, where people of all races and ethnicities live together," he said.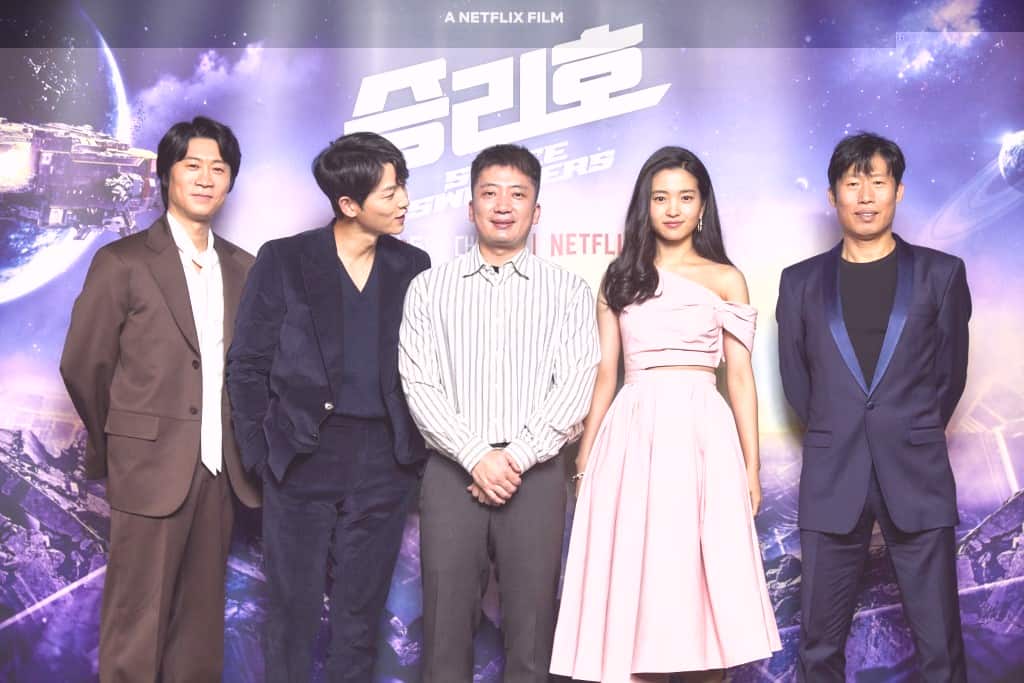 He also shared his envy for Hollywood's superhuman characters with a "planet saver license."
This is why in Space Sweepers, he gave the vital mission of saving the world to someone else — regular people. "Young workers doing laborious jobs to live from hand to mouth," he said.  
Director Sung-hee also shared that he hopes his film will help the audience remember that every life is precious and that each individual is precious in their own way.  
Watch the adventure of the Spaceship Victory's crew members this Friday, February 5, on Netflix.