SPOILER ALERT!
Indeed, love itself is not enough. But Ben and Jen's kind of love is rare and unique.
In the film Through Night and Day, Alessandra de Rossi and Paolo Contis play lovers Ben and Jen who go on a vacation in Iceland only to find out that they are different from each other.
Ben and Jen are childhood sweethearts from Baguio City. The former surprises his fiancée with a trip to Iceland, her dream destination. It is also their first out-of-country trip together and they enjoy their first few days exploring Iceland. Little did they know that the trip will lead to the cancelation of their wedding and their breakup.
Loving
Ben's family is in New York. He has always tried to convince Jen to migrate and settle down in New York. But she declines the offer every time because she can't leave her father in the Philippines and she still wants to pass the bar exams. Ben decides to stay wherever Jen wants to as long as they are together.
Jen, however, just wants to surprise her long-time boyfriend with the good news that she is applying for a US Visa, finally agreeing to Ben's offer to live in New York.
In Iceland, Ben plans and makes the whole trip all about Jen as he wants to have one memorable trip before they tie the knot.
But maybe one's love is not enough to keep a relationship going. Both partners should be happy in the relationship, willing to make compromises in working out their differences.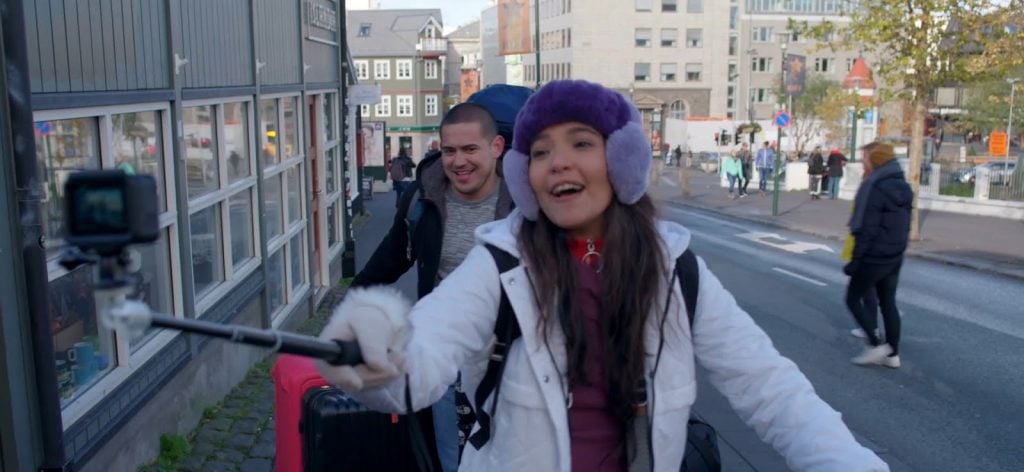 Losing
Before going back in the Philippines, Ben realizes that their relationship has always been based on Jen's happiness and wants. He asks himself: "How about my happiness? My wants?"
The couple breaks up in the middle of their trip to Jen's favorite place and during her favorite time of the day, which is sunset.
After the Iceland trip, Ben and Jen stop speaking to each other.
Jen takes the breakup seriously and lets some time pass before accepting that her childhood sweetheart is not anymore part of her life.
The couple doesn't just lose each other but all the promises they made to each other as well, including a lifetime of watching sunsets together.
Being loved
After a few years of staying in New York, Ben comes home to sell their properties since he is settling in the United States with his new fiancée.
During his stay, he learns what happened to Jen after their breakup. Jen has an Astrocytoma brain tumor and underwent brain surgery.
It dawns on him why Jen was "different" during their trip to Iceland. She was already feeling the symptoms — memory loss, headaches, irrationality and changes in behavior.
Jen fought hard in her own battle with recovery and did not update Ben as there was no longer any reason to do so because they broke up.
After knowing everything, Ben gets the permission of his fiancee to stay behind and spend some time with Jen "until she recovers". They talk about the past and watch sunsets together.
Jen loves watching sunsets because "what you thought as an ending could also be the beginning of something more beautiful."
After their painful breakup, the couple went on to fight their own battles — Jen's brain surgery and Ben's decision to stay in New York.
But the film brings them together again and offers a lesson on healing and being loved despite everything that has happened.
"Thank you, Ben. Since we met, you've always taken care of me. Even now that you don't have to. That kind of love is rare," Jen said before the film ends.
The film was partly shot in Iceland and it successfully showed the picturesque and tourist-friendly locations of the country.
The romantic-comedy drama Through Night And Day landed on Netflix last Thursday, July 9. Directed by Veronica Velasco and written by Noreen Capili, it first screened in Philippine cinemas in November 2018.
As of writing, the film is No. 1 on Netflix's Daily Top 10 list of most-watched content among Filipino subscribers.