Lead stars of Netflix's Insatiable Debby Ryan and Dallas Roberts visited Manila to talk about the show's second season. Our very own Gloria Diaz, who makes a special appearance in the series, also joined in the conversation.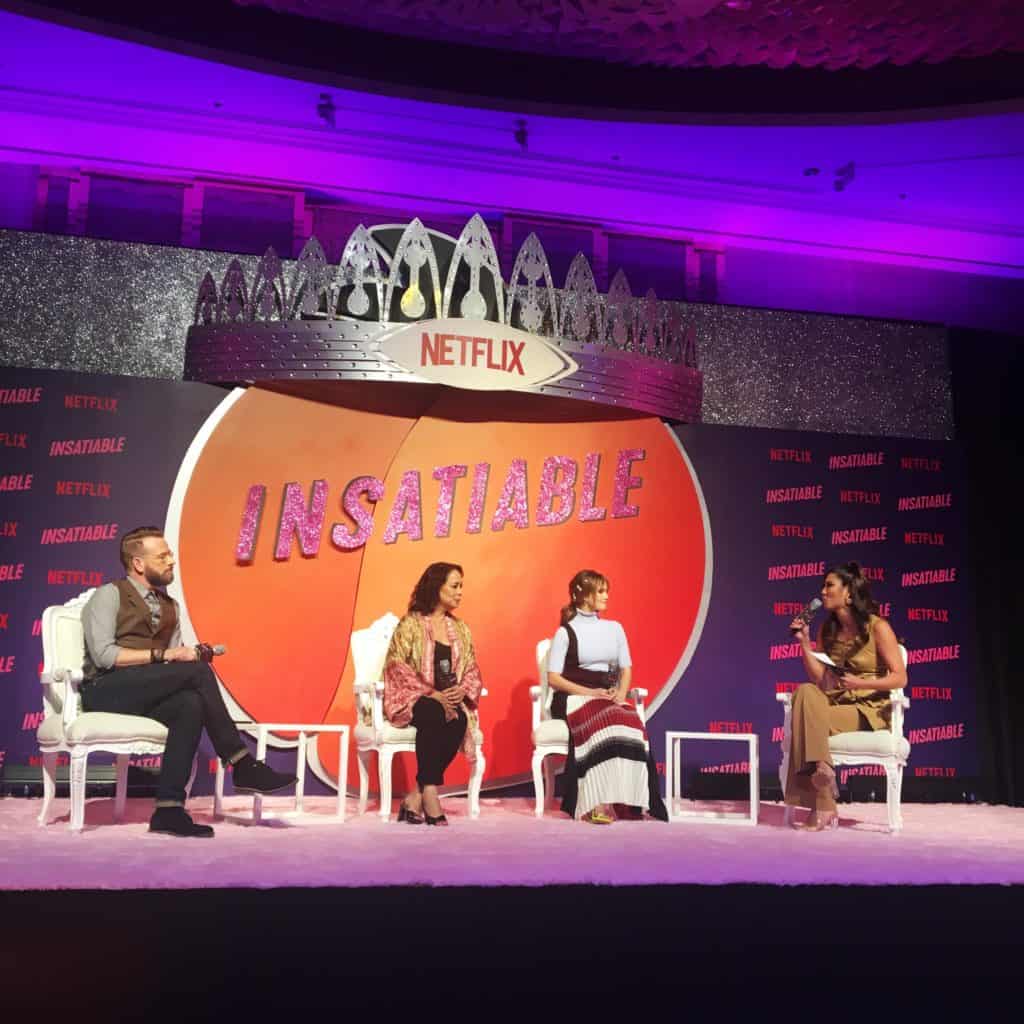 "Queens take control" is the famous line delivered by Gloria Diaz's character, the beauty queen and mentor Gloria Reyes. It's also the central theme of the show's season.

Debby plays Patty Bladell, a bullied girl who ventures into the glitz and glamour of pageantry. At the #InsatiablePhilippines press conference, Debby had a lot to say on how queens take control.

According to the actress, she has always been surrounded by strong, powerful women who have set an example and encouraged her to keep hustling.

"I've never been in a set where not only women are on the top, but as well as roles in the crew — holding the boom, building the set and holding the lights," she said.

Debby added, "There are so many different types of strength that a woman can exude and this show, just in the DNA of it, it's really in there and I think it's so encouraging."

Meanwhile, she highlighted Gloria Diaz's "formidable and terrifying energy" in helping her realize that respect is commanded.

"It's (respect) walking in knowing what you are owed," she said.