Matteo Guidicelli is back at it again with a PlayStation unboxing. Are netizens finally happy with how the actor-host did it? 
In June 2020, the actor-athlete was the talk of the gaming community after his PlayStation 4 Pro console unboxing went viral. Netizens were shocked at how Matteo ripped open the sleeve of the box that was meant to be kept for the warranty service.  
This time around, with the new PlayStation 5 just released in November 2020, some netizens were shocked once again at how the 30-year-old handled the new device.  
In his video uploaded on January 13, Matteo ripped the box open causing the game console to fall on the table. While the other contents were thrown on the ground for him to use later.
He then addressed those netizens who will complain about his unboxing method, saying that the table is shock-absorbent. 
"The table is shock-absorbent so the PS5 does not feel any shock because the table is from Cebu Company and it's shock-absorbent so it bounces," he said as he bounced the console repeatedly.
Video game enthusiast and comedian Michael V. left an interesting comment under Matteo's video.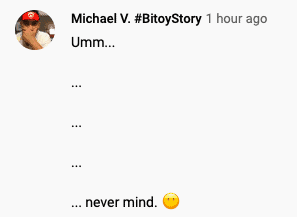 Meanwhile, another netizen commented that Matteo did not learn his lesson.

While others said his "messy" unboxing was intentional this time.
"Okay, Matteo. I see what you did there. LOL! He literally trolling the (outraged) people who cried when he unboxed his PS4 before, and he did it again! LMAO!" a netizen said.
Watch his PS5 unboxing here: