Dingdong Dantes has showed his support again for Vice President Robredo.
On Tuesday, the Kapuso actor opened up about his thoughts amid the delay in the Marcos-Robredo poll protest.
In his Facebook post that began with the hashtag Binoto Ko si Leni, he said: "Under the PET's rules, when Marcos' pilot provinces (Camarines Sur, Iloilo and Negros Oriental) would yield no substantial recoveries, his protest will be dismissed."
He also said that there was no fraud found in the recount. "In fact, Vice President Robredo recovered additional votes from the rejected and under-shaded ballots."
"With the present climate, the fate of the election protest seems uncertain," he added.
He also made a request to his followers.
"While our trust remains with the Supreme Court, let us continue to be vigilant given the incessant threats to remove the Vice President by legal and extra legal means. Let us be ready to defend our Vice President!" he said.
Netizens took their time to give their two cents on the matter. Some sided with Dingdong while others kept their stand.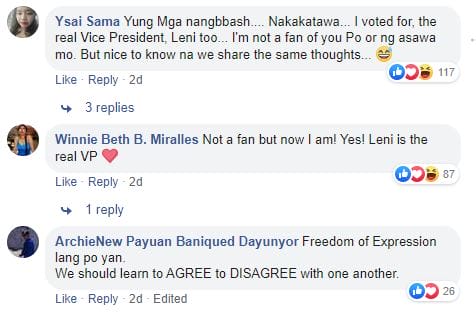 Dingdong is known to be a solid supporter of the vice president. In 2016, he filed his resignation as commissioner-at-large of the National Youth Commission to focus on the vice-presidential campaign of Robredo.