It seems like it was only yesterday when newbie vlogger Julia Barretto started her own YouTube channel. 
On her latest vlog uploaded on July 1, the actress showed her well-earned Silver Play Button from the video-sharing platform. 
"This came in really, really late. It just arrived yesterday but it's still worth celebrating," she said. 
YouTube gives out Silver Play Buttons to their content creators who have surpassed 100,000 subscribers on their channels. As of writing, Julia has over 350,000 subscribers on her nine-month-old channel.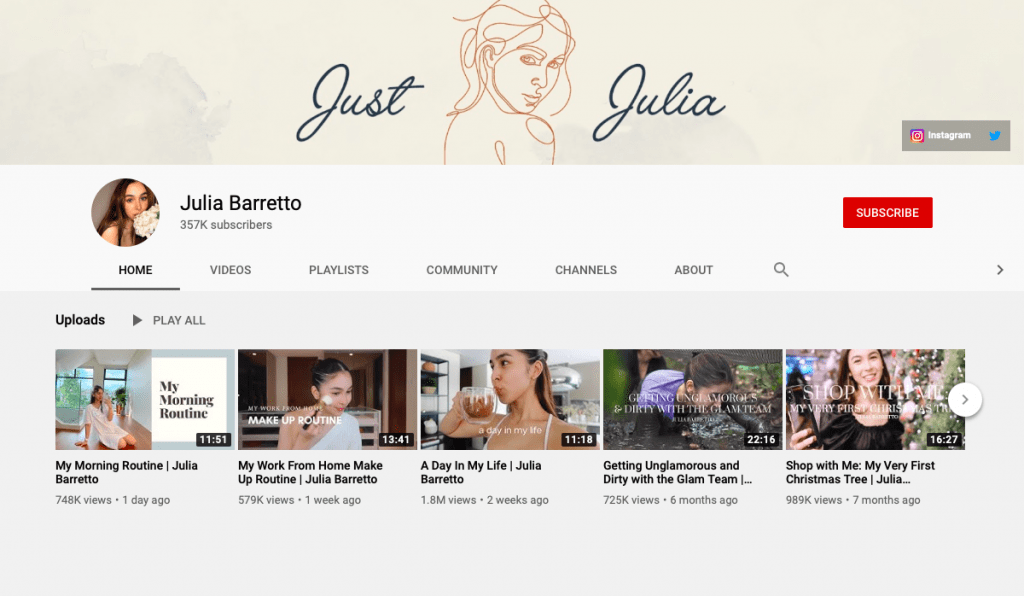 "I just really wanted to say thank you to everybody who helped me out on this journey to receiving this award. Just saying thank you because obviously I'm very new to this platform, it's not something that I'm used to doing and I'm still trying to get the hang of it," Julia said.
"I just wanna say thank you for keeping up with me and I hope that I will be able to provide more videos that can hopefully entertain, can help you in some way or inspire in some way," she added.
Julia began her YouTube journey last September with a behind-the-scenes look at her preparation for the 2019 ABS-CBN ball. Since then, she has been sharing more of her day-to-day life in her other vlogs.