James Reid admitted to being "legit scared" after his good friend Billy Crawford recently called him up and pulled an "utang" prank on him.
The singer-actor recently went viral after he willingly agreed to lend Billy a huge amount of money as well as his spare car when the latter pretended that he was desperately in need of financial help.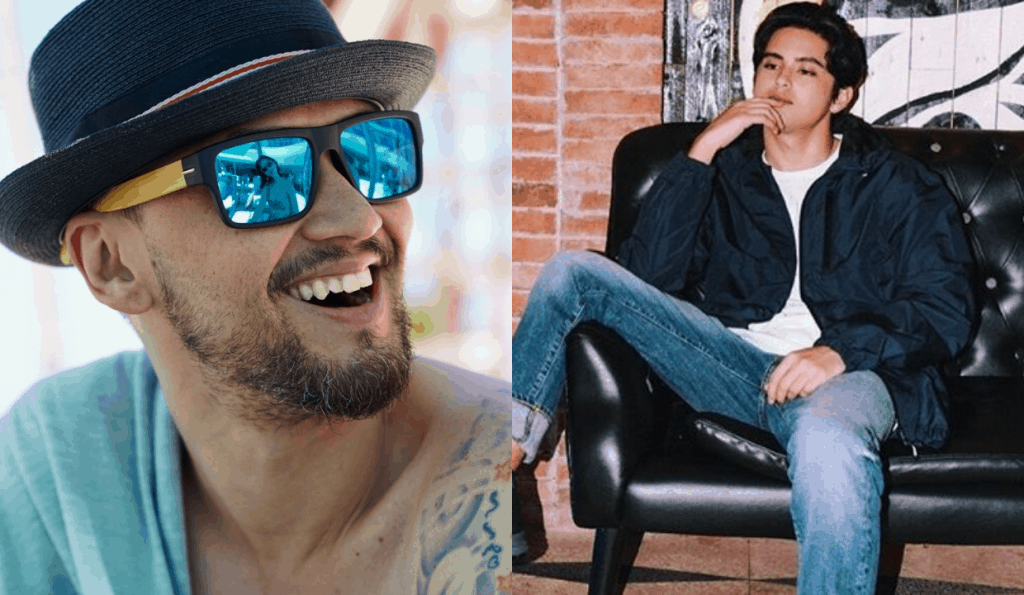 "It's not about you willing to lend money. It was about the real concern of a true that, I respect and admire! You're blessed for a reason my brother!" Billy told James in an Instagram story after pulling off the prank in an episode of TV5's noontime show Lunch Out Loud.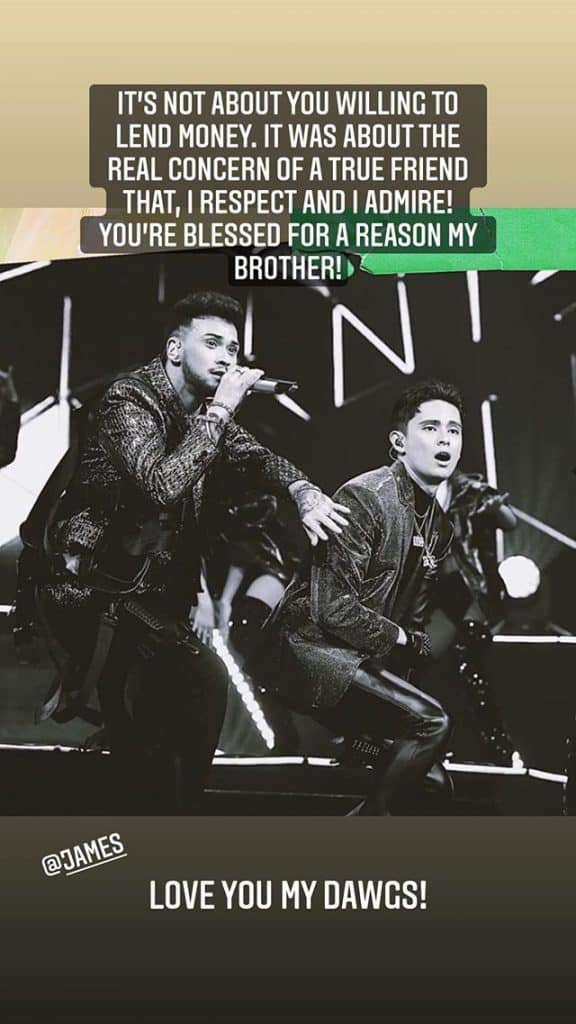 James reposted Billy's Instagram story, candidly expressing what he felt when it happened: "Legit you scared the sh*t outta me."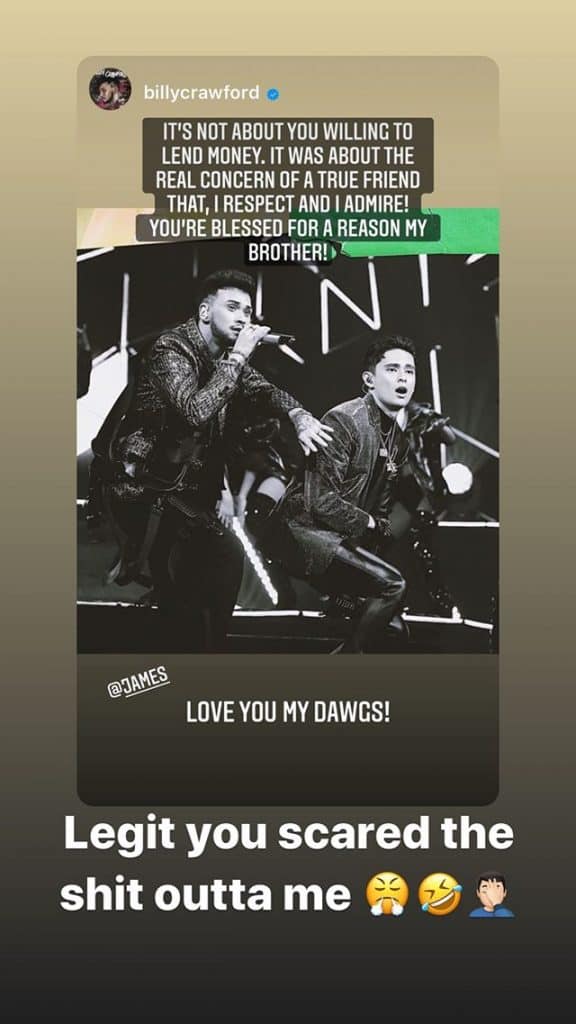 After revealing that it was just a mere prank, Billy said the reason why he chose James as his victim is because he knows "he would not leave me hanging."
In a video message posted by Lunch Out Loud on YouTube, Billy said "sorry" and commended James for being a true friend.
"I'm sorry for doing this. I'm sorry na-prank kita, but you know what, yung totoong kulay mo, you're true colors came out. And that is just a real true friend. You will do anything, you will sacrifice a lot of things just for the people that you care for and you love," said Billy.
He added, "And I salute you for that brother. You're just a loyal, good, good, friend. Iove you bro."