Kim Chiu got terrified after a friend of her elder sister allegedly saw something creepy in the latest photo she uploaded on Instagram.
The Kapamilya actress recently shared a pic of herself resting on a chair inside a room.
A friend of her elder sister Lakam, however, said a "paranormal being" was peeking through the window in the photo.
In her Instagram stories, Kim shared a video of Lakam showing her a closer look at where the "different element" was spotted.
"Omg! Ano ba Lakam!!! Eto tlaga ang bubungad sa umaga!!!" wrote Kim.
Kim, who is currently filming for her upcoming horror movie, insisted, "Hindi namin diyan nilagay yung multo."
"Kaloka ka!!! Natakot tuloy ako!!!" she added.
She also shared the conversation between her Ate Lakam and her friend who claimed that he saw a "tikbalang" outside the window. 
In Philippine folklore, the "tikbalang" has been described as a part-man part-horse elemental creature.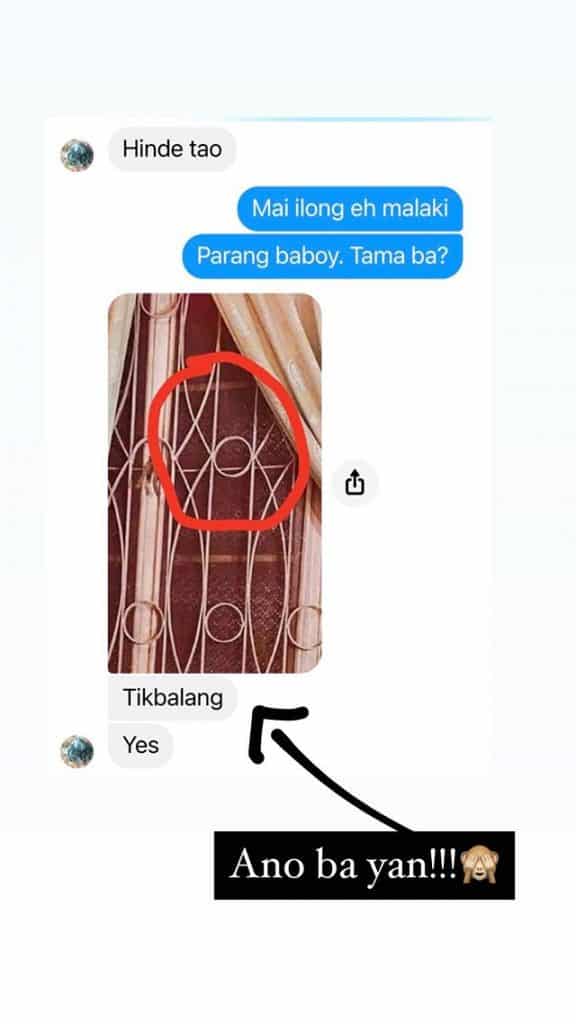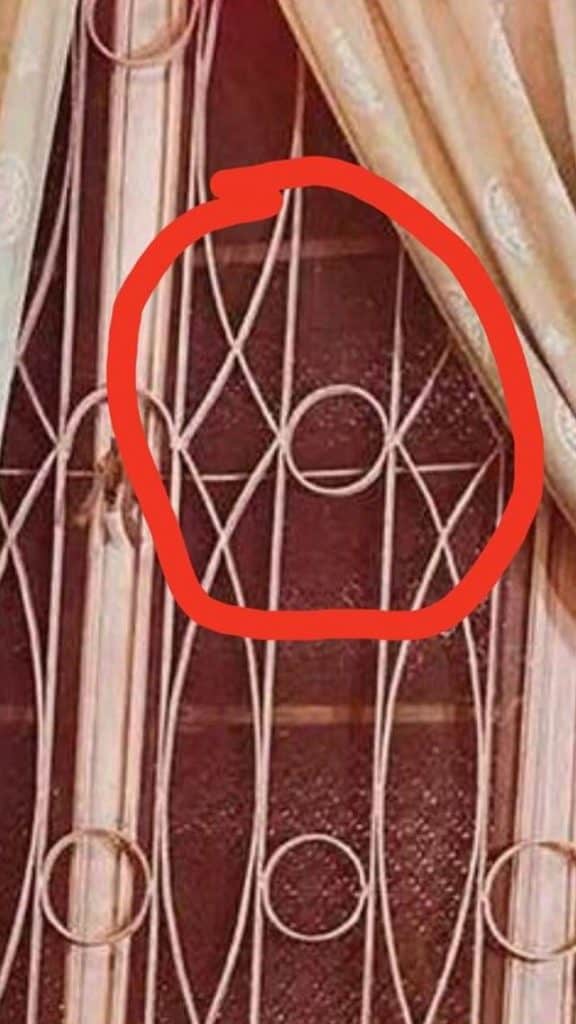 In another Instagram story, Kim related that she cannot see the supposedly "supernatural entity," adding that she has been told this is only visible to those who have a third eye or are sensitive to its presence.
"Hindi ko nakikita yung sinasabi nila, but sabi nila kapag nakita mo daw ibig sabihin may third eye ka."
Netizens, on the other hand, spotted another creepy figure under the bed.