Zsa Zsa Padilla did a quick fix at her dirty kitchen after receiving criticisms for the clutter at the area.
The 55-year-old singer-actress on Monday shared on Instagram a photo of her carrying a huge watermelon "to fight the heat", but what netizens took notice of was the "messy and unorganized" dirty kitchen in the background.
"Good morning. I'm so glad it's pakwan/watermelon season. What a great way to fight the heat. ???It's super sweet, guys," she captioned her post.
She added, "P.S. Daming intrusion sa dirty kitchen! Hahaha! Now ko lang napansin. ??".
"Napaka unorganized naman," said a commenter to which Zsa Zsa replied, "How's your dirty kitchen? Perfect? Good for you!"
Some questioned why laundry cleaning materials were present in the room. Zsa Zsa explained that it's called a working kitchen — their third kitchen in the house.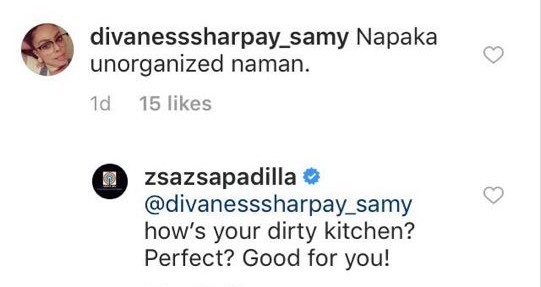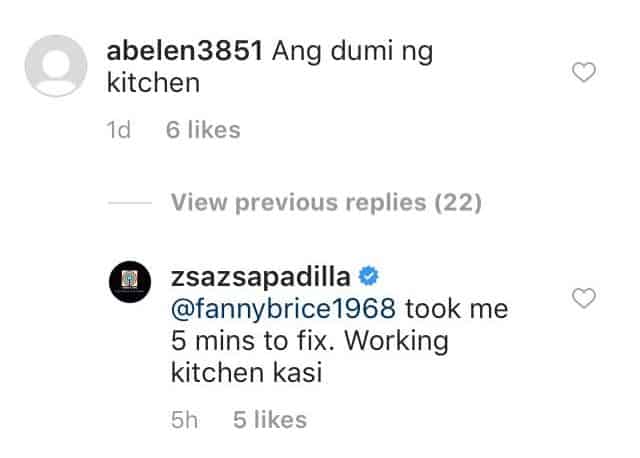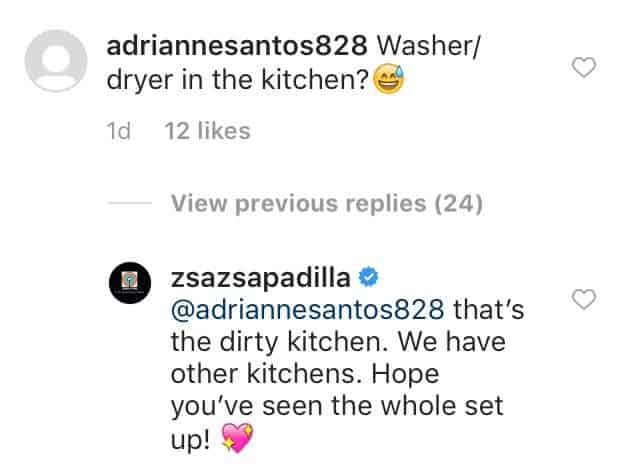 Other followers came to the singer's defense.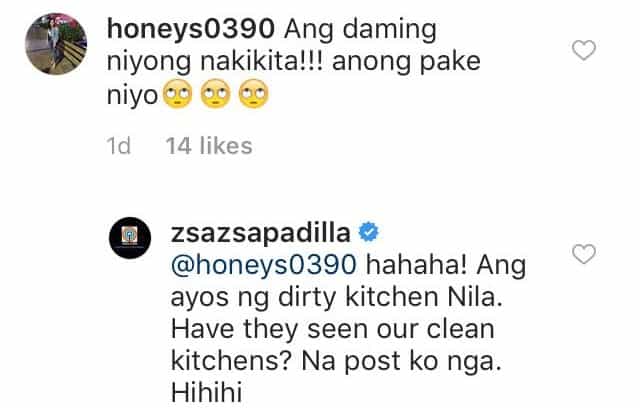 After getting a handful of nitpicking, Zsa Zsa on Tuesday thanked netizens for the "tips" and decided to organize the dirty kitchen, which only took her five minutes.
"Good morning! Thanks for your tips!!! Nilipat ko na lahat ng oil sa taas where all the pang-luto should be. Even refilled the patis and placed it in the pantry. Pasensya na, di ko na malilipat ang washing machine /dryer kasi yan talaga ang pwesto nya sa dirty kitchen. ? happy cooking mga Momsh ??," she shared.