With film and TV shoots now allowed in most parts of the country after changes in community quarantine classifications, the Film Development Council of the Philippines (FDCP) issued guidelines for stakeholders set to resume production in MECQ and GCQ areas.
"The resumption of production work is welcome news for the film and audiovisual industry. During our meetings with the National Economic and Development Authority, Department of Trade and Industry, and other frontline agencies, the FDCP asserted how film and the audiovisual industry have been integral to our country during this pandemic," said FDCP chair and CEO Liza Diño in a press statement.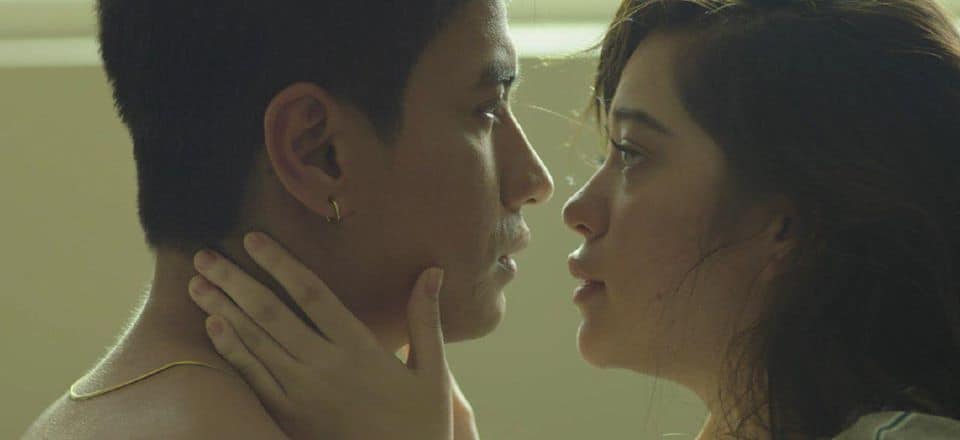 In the wake of COVID-19 and social distancing measures, the conduct of film and audiovisual production is expected to undergo major changes.
Under the lead government agency for film's interim guidelines, safety protocols have also been detailed for on-cam performers or actors during shoots under the modified enhanced community quarantine (MECQ) and general community quarantine (GCQ).
The filming of intimate scenes will now have to require actors to test negative for the virus before they step into the set. They also have to give their full consent to execute such scenes.
"For kissing, sex scenes, or scenes that require one actor to touch another's face or body, the actors must test negative for COVID-19, and full and explicit consent must be secured from the actors involved. Otherwise, actors may refuse to act or participate in such scenes," the FDCP said.
FDCP also urged for a temporary, clear barrier or a protective equipment between actors to be installed while establishing marks and positions and will only be removed right before a take.
"Alternate shot set-ups, camera angles, lenses, must be explored to ensure the distance between actors," it added.
FDCP further said that social distancing must be strictly enforced in all phases of production.
"Meetings and castings should be done online, and alternative work arrangements must be in place for employees except for those who are part of the essential skeletal workforce. If on-site casting is needed, there must be physical distancing and the usage of personal protective equipment (PPE) like face masks and gloves. Before reporting to work, members of the cast and crew must submit health declarations specific to COVID-19," it said.
For on-site work, a maximum of 50 people are permitted on the set. Workers are required to maintain a one-meter distance from colleagues while cameras have to be two meters away from talents.
Shoots held in areas under MECQ and GCQ are permitted to operate at 50 percent capacity.
FDCP noted that the interim guidelines — the complete list is made available on its website — are based on the agency's Joint Memorandum Circular No. 1, Series of 2020 with the Department of Labor and Employment on the "working conditions of audiovisual production workers." Duly-registered organizations, nevertheless, are asked to propose safety measures for their respective sectors, and these will be endorsed as "Annexes to the DOH and IATF for as long as the provisions are in accordance with the interim guidelines."
"We should proceed with filmmaking and content creation with utmost care and vigilance because the health and safety of our workers are at stake now," said Diño in the statement. "With the pandemic still looming above all of us pending the current lack of vaccine and mass testing, the adoption of stringent protocols may mean the difference between death and survival for all involved."