Christopher de Leon became the first Filipino celebrity to go public that he tested positive for the coronavirus disease (COVID-19). His action, in turn, inspired a husband and wife who contracted the virus to open up about their own health status, according to Christopher's wife Sandy Andolong.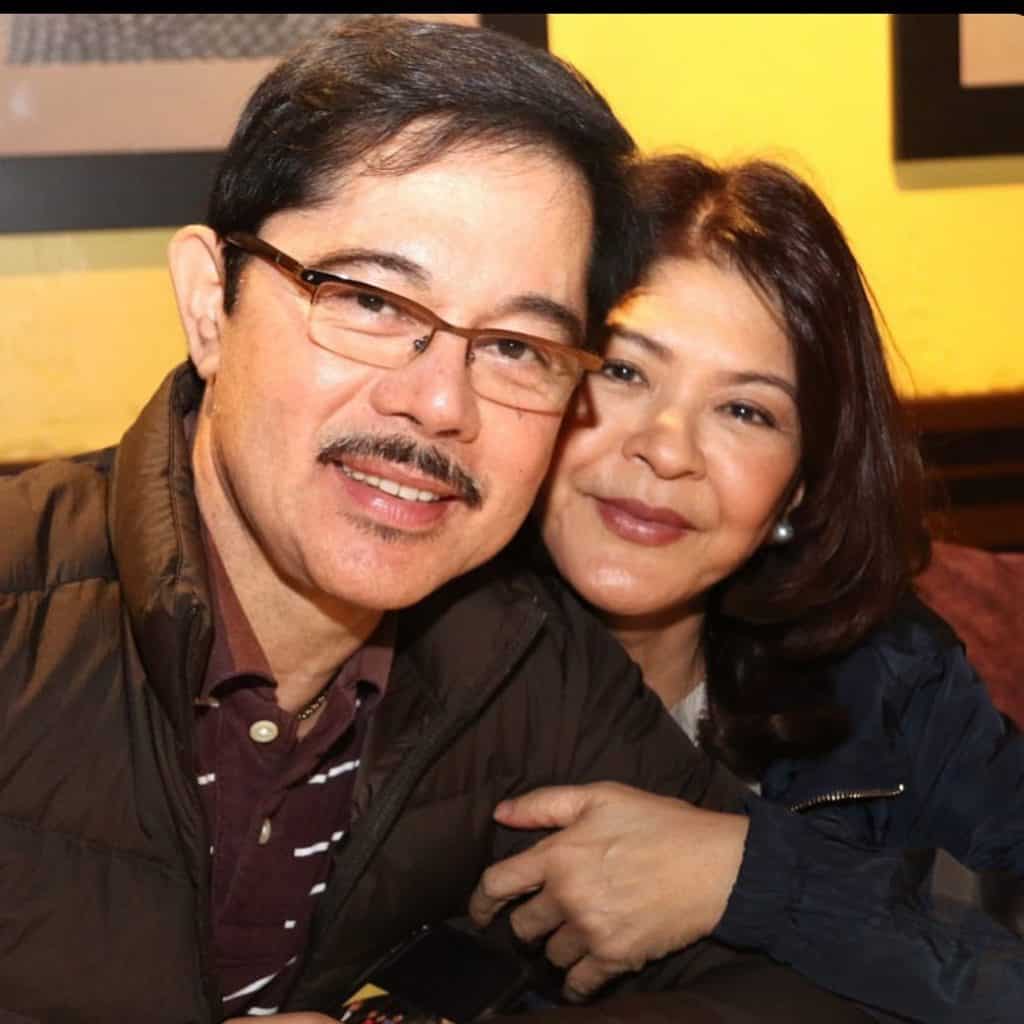 In a series of Instagram stories on Tuesday, the actress shared, "Received this message from a kind and brave batchmate of mine from UPIS (University of the Philippines Integrated School). Thank you Liza for allowing me to share this. Fervently praying for you & Bob."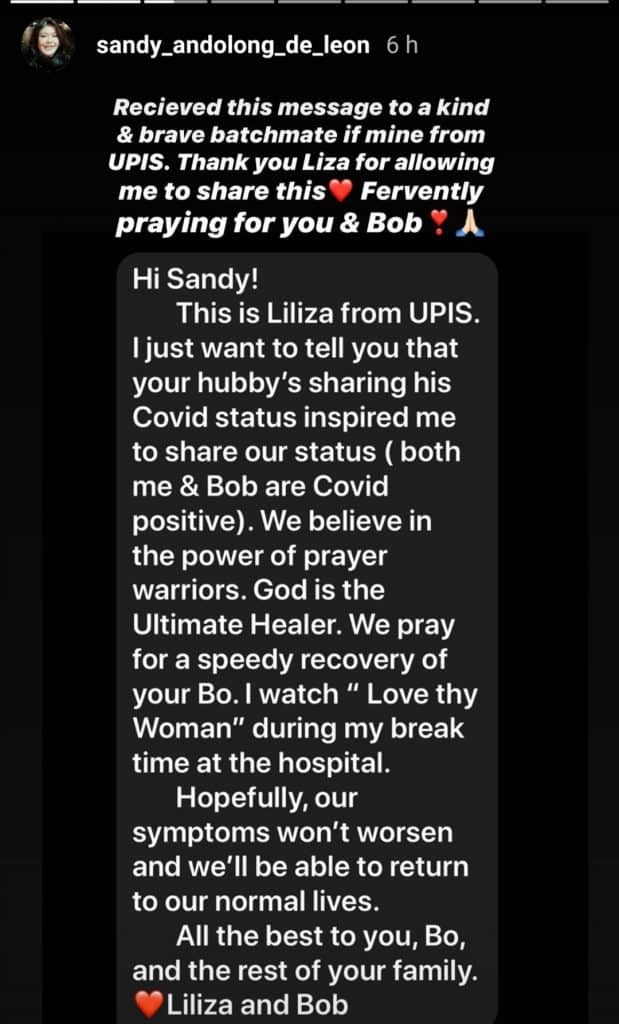 She went on to share the message that read: "Hi Sandy! This is Liliza from UPIS. I just want to tell you that your hubby's sharing his COVID status inspired me to share our status (both me and Bob are COVID positive). We believe in the power of prayer warriors. God is the ultimate healer. We pray for a speedy recovery for your Bo. I watch 'Love Thy Woman' during my break time at the hospital. Hopefully, our symptoms won't worsen and we'll be able to return to our normal lives. All the best to you, Bo and the rest of your family. Love, Liliza and Bob."
The Fil-Am couple are both medical frontliners who tested positive for the coronavirus after exposure to COVID patients in their respective workplaces.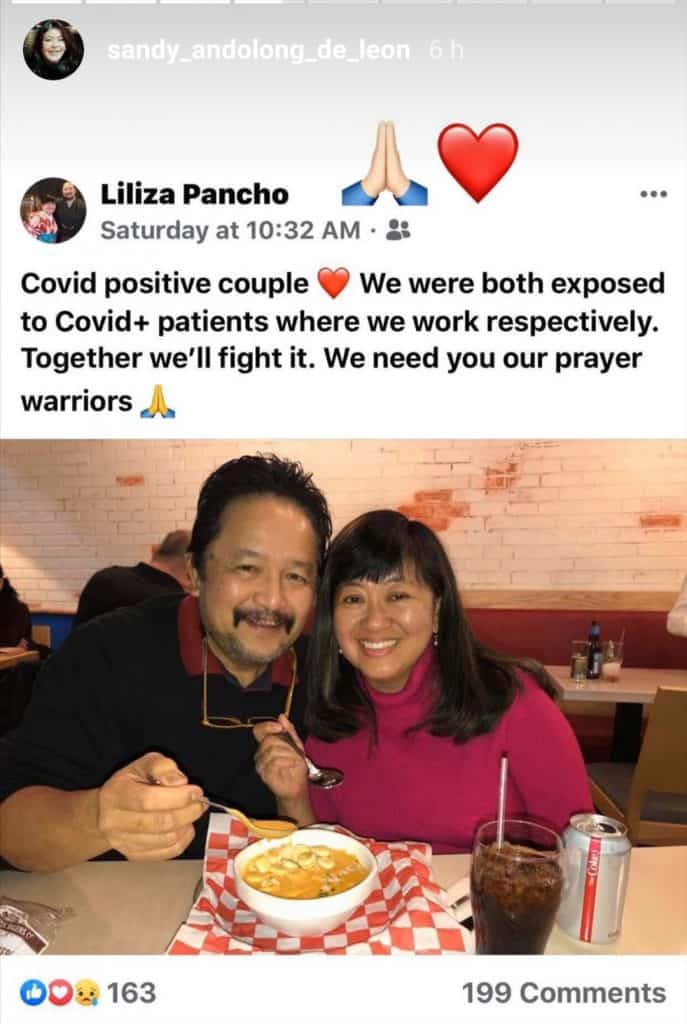 "Please include Bob and Liliza Pancho in your prayers. Both are nurses who worked tirelessly to help and serve other patients," Sandy said.
According to Liza, loss of smell and taste is also a symptom of COVID apart from fever, dry cough, fatigue, aches and pains and shortness of breath.
Sandy added that her friend allowed the private message to be shared because "it shouldn't leave a stigma since it's a virus."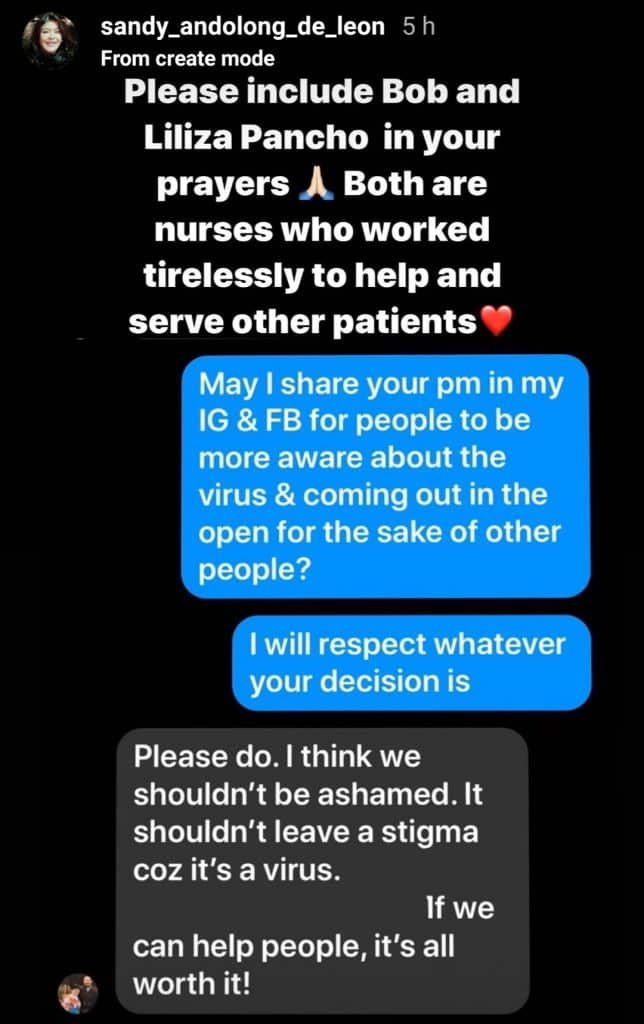 She appealed to her followers for an end to the stigma attached to COVID patients. "COVID is becoming a stigma because of paranoia, fear & ignorance. This has to stop! Isolation is hard and heartbreaking for affected people with the virus and their families. Imagine yourself suffering or dying and not being able to hold the hands or see faces of your loved ones. My heart bleeds for them. Praying this will end soon."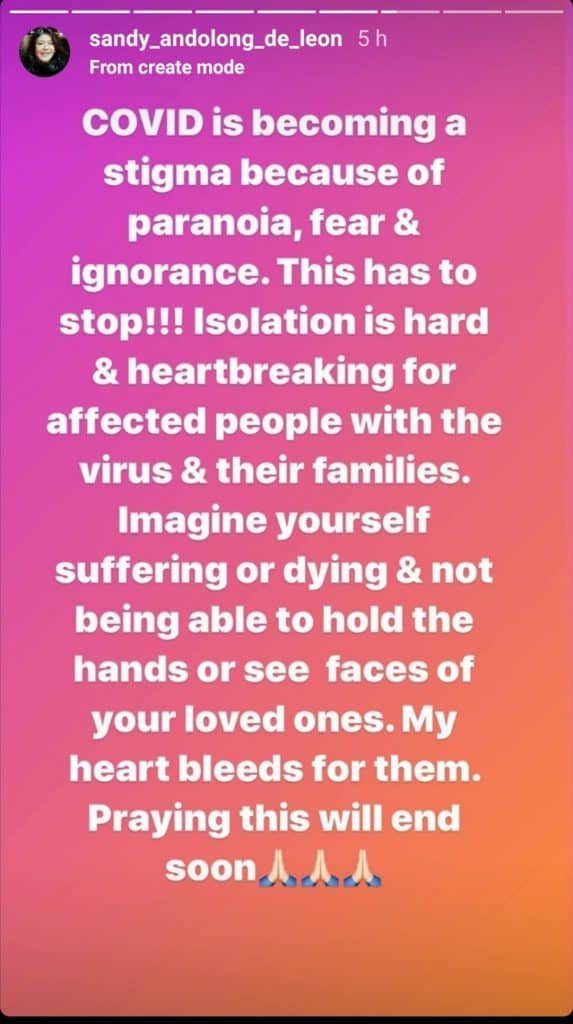 The Love Thy Woman star "who is now in better condition" has already been discharged from the hospital but will still undergo a 14-day quarantine, according to ABS-CBN reporter MJ Felipe, quoting the actor's manager Lolit Solis.
Sandy, on the other hand, tested negative for the virus, Solis confirmed.