Julia Barreto had a laugh after she caught her mom Marjie preparing for a sweet surprise for her on Valentine's Day.
In an Instagram story, Julia shared how her mom always surprises her and her siblings with their favorite treats and paper cutouts of hearts every year on Valentine's Day.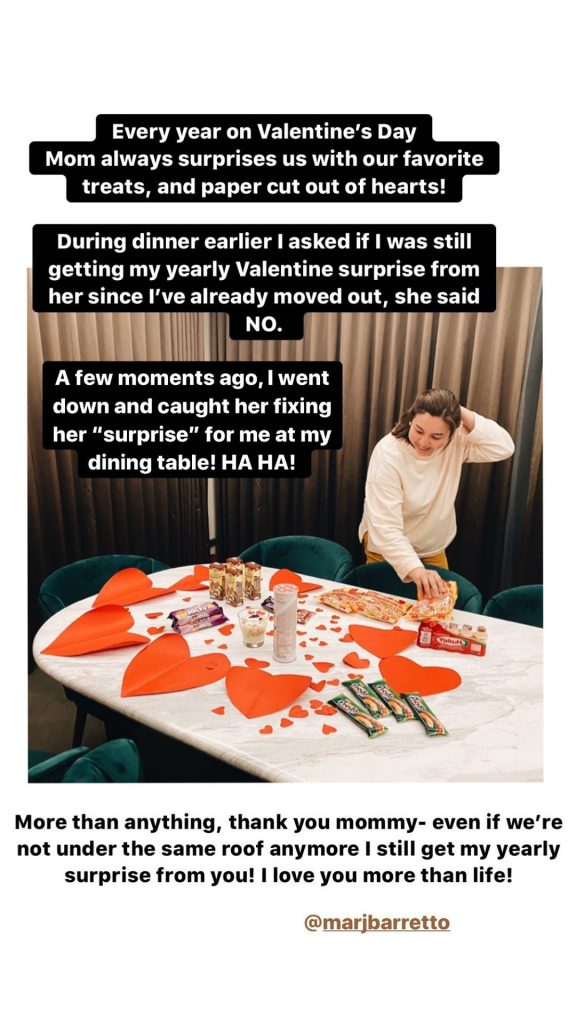 Julia continued: "During dinner earlier I asked if I was still getting my yearly Valentine surprise from her since I've already moved out, she said No."
"A few moments ago, I went down and caught her fixing her 'surprise' for me at my dining table! HA HA!" she added. 
Julia shared the video of her mom doing the actual preparation for the supposed-to-be Valentine's surprise.
Late last year, the 22-year-old actress moved in to her own house, which is just a few steps away from her mom's place.
Julia recently starred in the zombie film Block Z. She is also set to topbill an iWant film called I am U, alongside Tony Labrusca.