Friendship first before competition? It looks like it as Philippine bet to Miss Universe 2019, Gazini Ganados, found time to bond with new "amigas" from Colombia, Brazil and other countries despite a hectic schedule in the lead-up to the coronation night on December 8 (December 9, Manila time) in Atlanta, Georgia.
In an Instagram post, Gazini praised Miss Colombia Gabriela Tafur and Miss Brazil Julia Horta. "Buenas dias, Bom dia, and Magandang umaga! ? Finally had some chat with mi amigas @gabrielatafur @juliahorta and they are both sooo sooo gorgeous and sweet! Makes me wait to visit South America soon! Gracias Colombia, Obrigado Brazil!"
Same photo were also shared by Miss Colombia and Brazil.
"If we shine together, we shine brighter. Congratulations Philippines and Brasil. You have wonderful, warm-hearted representatives," Miss Colombia said.
"You are right Gabi, and I can say the same to Colombia. Such an amazing representative you have. It's an honor to share incredible moments with you girls," Miss Brazil also wrote.
Incidentally, Brazil and Colombia are two of Gazini's Top 5 bets for the Miss U crown.
The Cebuana picked the Brazilian journalist-TV presenter Julia Horta because she finds her approachable and active.
"I wanna be her friend because she's so smiling, she's so lively, she's so active, so bubbly, she also does Muay Thai which I love to do as a workout. She's fashionable which I love as well, and so sassy and so into sports, which I would personally love as my lifestyle," Gazini said in a video interview shared on the Binibining Pilipinas Facebook page.
As for the Colombian lawyer-model Gabriela Tafur, Gazini loves how she looks.
"She has a such a sharp and edgy face. And the first thing that I noticed when I checked out her Instagram was her abs when she walked into a beach. That's body goals."
She knows Gabriela will be tough competition knowing Colombia's track record. It has always fielded strong contenders for the crown and has produced two Miss Universe titleholders to date.
"Every girl that they sent to an international arena or pageant, we Filipinos would always wait for it, look out for it because Colombia has produced one of the most beautiful ladies in the universe."
Brazil and Colombia are not only the top bets she has bonded with so far.
There's Miss Thailand Fahsai Paweensuda Drouin, whose credentials include graduating with a kinesiology degree, summa cum laude.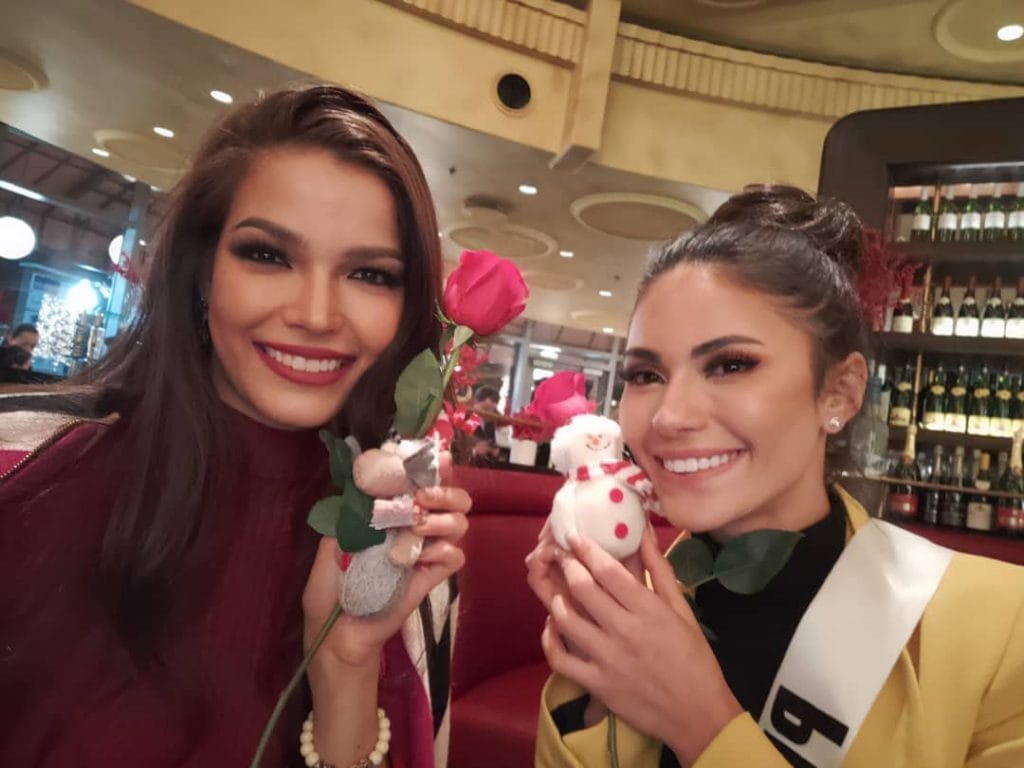 Paweensuda is more than a familiar face to Filipino pageant fanatics because she once competed at the Miss Earth pageant here back in 2017 and reached the Top 8.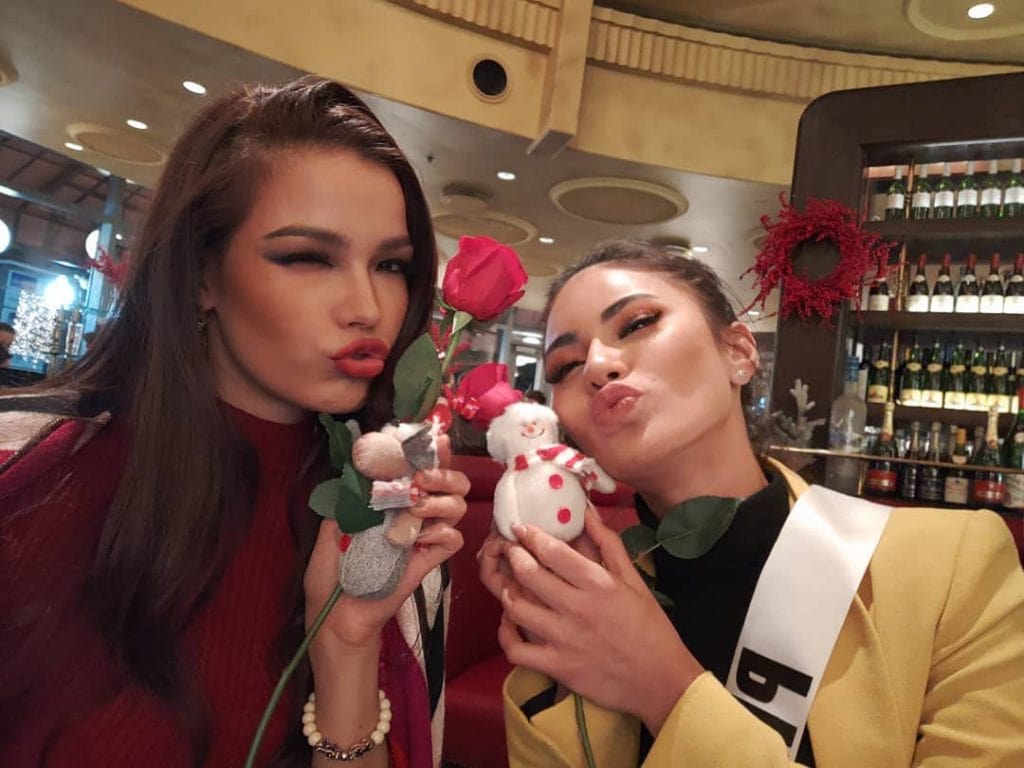 "I would never forget the time when she visited the Philippines for Miss Earth, and I rooted for her and even when she joined Miss Universe Thailand," Gazini said of Miss Thailand.
"The way she poses, she's so fierce, she's so elegant, and she really looks good without make-up, too. I'm pretty sure she will rock the Universe."
The rest of the Top 5 candidates of Gazini are Miss Indonesia Frederika Alexis Cull and Miss South Africa Zozibini Tunzi.
In a reposted Instagram story of Miss South Africa, Gazini can be seen helping her out with her eyelashes. "Nothing out of the ordinary here. Just a casual eyelash session at the breakfast table," Zozibini captioned.
Gazini said that because of their similar-sounding names, the moment Zozibini won Miss Africa, "the fans got crazy and started tagging me with her photos, and I like her name, it's so sassy and so smooth at the same time."
Gazini further said of Zozibini, who is a public relations practitioner. "Miss South Africa looks so empowered. I love her photos and she's also fighting for women's rights, most especially for equality… She also did a fashion show during the New York Fashion Week so I love her walk, she's doing it right, she's giving you the looks and the long strides… I really kind of vibe this girl, 'coz I'm also into fashion shows because I was modeling since I was 15."
Meanwhile, as of writing, there's no captured moment yet with Miss Indonesia Frederika Alexis Cull, who's a model.
But this is what Gazini has to say about the Indonesian bet who completes her Top 5 list.
"I find her sweet and fierce at the same time. I'm just amazed with her body, I know she's been working out a lot, I've seen the videos working out with her coach, and it's pretty touch so I applaud this girl. She's got a toned body, I'm amazed," she said.
"And she's also a dog lover… and I guess that's part of her advocacy," she added.