Actor and Second Lieutenant Matteo Guidicelli was guest of honor at the commemoration of the 156th birth anniversary of Gat. Andres Bonifacio on Saturday, November 30, in Davao City.
In photos shared by the city government of Davao's official Facebook page, the actor was seen leading the ceremony that unveiled the newly renovated Bonifacio Monument with Davao City Vice Mayor Sebastian "Baste" Duterte.
In a speech, the 29-year-old Cebuano actor-athlete took the opportunity to share his journey to becoming a member of the Armed Forces of the Philippines (AFP) Reserve Force early this year. Among other things, he took on a month-long leadership-development training after enlisting as a Philippine Army reservist, a voluntary service to the country, especially needed in times of disasters and emergencies.
His decision was initially met with strong resistance from his family and loved ones, but he revealed that President Duterte had a role in finally convincing them to let him go for it.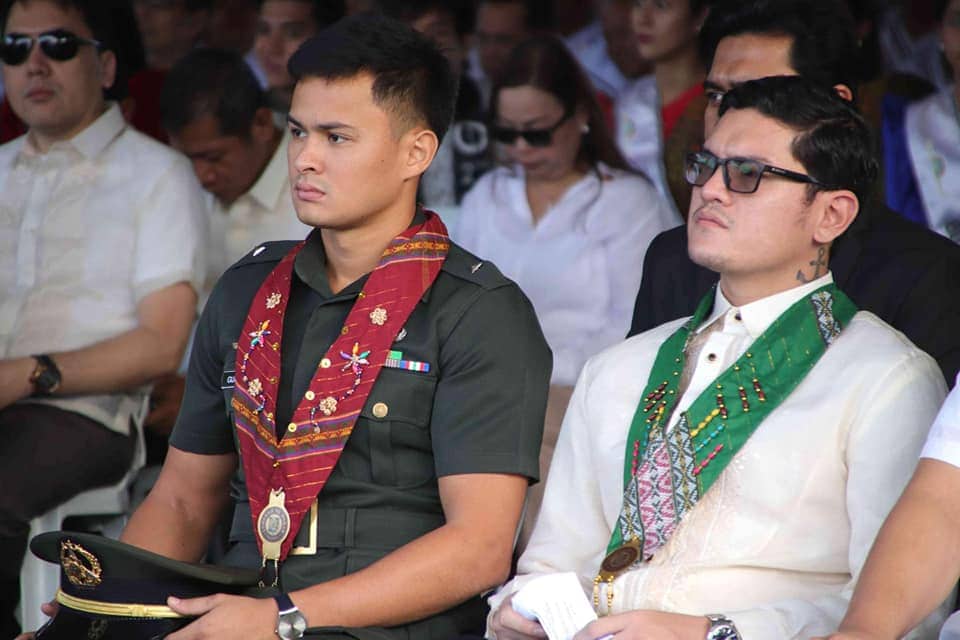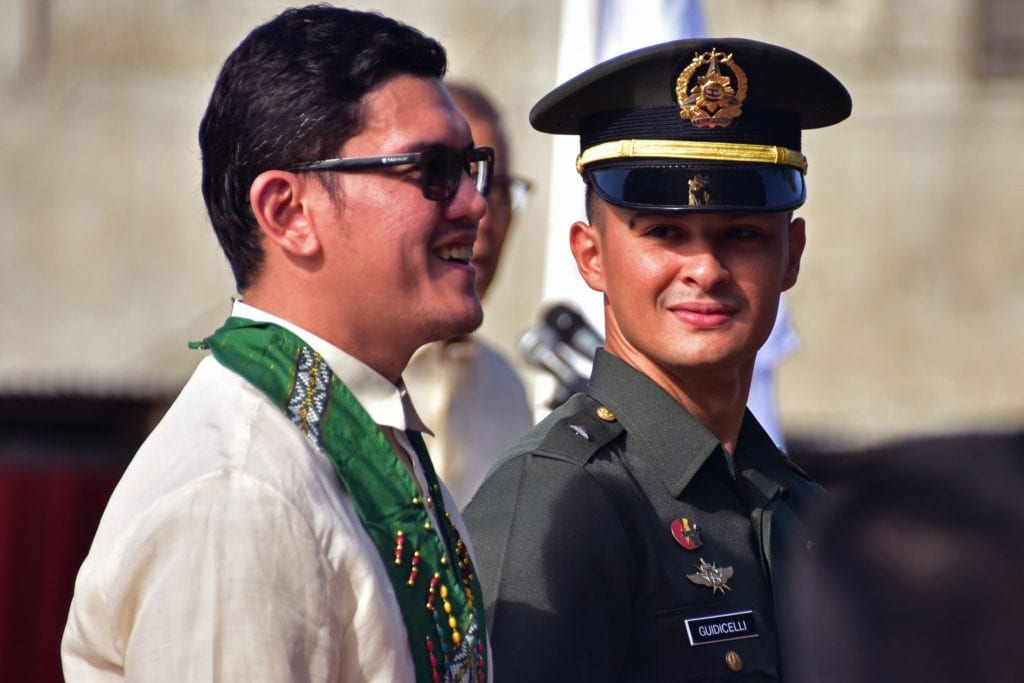 "A few months back, I joined the military being a volunteer, and actually my loved ones, my management, my family disagreed at the beginning. But what I had to do was to take all my resources and try my best to convince them," he began his speech, a mix of English and Bisaya, at the hometown of Pres. Duterte.
Addressing Vice Mayor Baste Duterte, he continued, "I actually went to your father Sir, President Duterte, I had the privilege to meet him and I asked him, 'Sir, I'm doing this project for the military and I really want to join,' and I showed him a little video of it and he said, yes. So, I went to my parents, 'Ma, Pa, the President said yes, you cannot say no anymore (laughs).'"
A few weeks later, he joined the Scout Ranger Orientation Course with the Philippine Military Academy Class 2021. On his first week, he already wanted to quit.
"I was a simple, humble civilian, artista, who lived a privileged life and I thought I was gonna be OK because I was physically fit, I'm a triathlete, but let me tell you, that first week of the Scout Ranger Orientation Course, every morning, lunch and dinner, naghilak gyud ko, ganahan kaayo ko mouli (I was really crying and badly wanted to go home).
"All my natural necessities, cellphone, banyo, bed, control of my life was taken away from me, so I had to adjust the first week. My PMA classmates told me, 'Matt, take in, take it, lang, take everything day by day,' so I did and I learned the routine. And you know what, after one week I learned the routine, adjusted and enjoyed every moment of it."
He said that having lived with the soldiers and enlisted personnel taught him newfound respect for the men and women in uniform. "I learned so much about the Filipino soldier and why these men and women decided to volunteer and give their lives to our beautiful nation, our beautiful country."
Matteo, who has often described his experience as "life-changing" in media interviews, has since been involved in various activities and campaigns throughout the country encouraging fellow Filipinos and even his showbiz colleagues to join the Reserve Force.
Apart from his advocacy for the army's troops, Matteo is busy training for his title role as Pedro Penduko in a movie and getting ready for the married life with Sarah Geronimo after their recent revelation that they have been engaged already.