The family of Canadian rapper and social media personality Lil Tay has revealed that she and her brother, Jason Tian, are still alive, American news outlet TMZ reported.
The Instagram post declaring their death had been deleted from her account.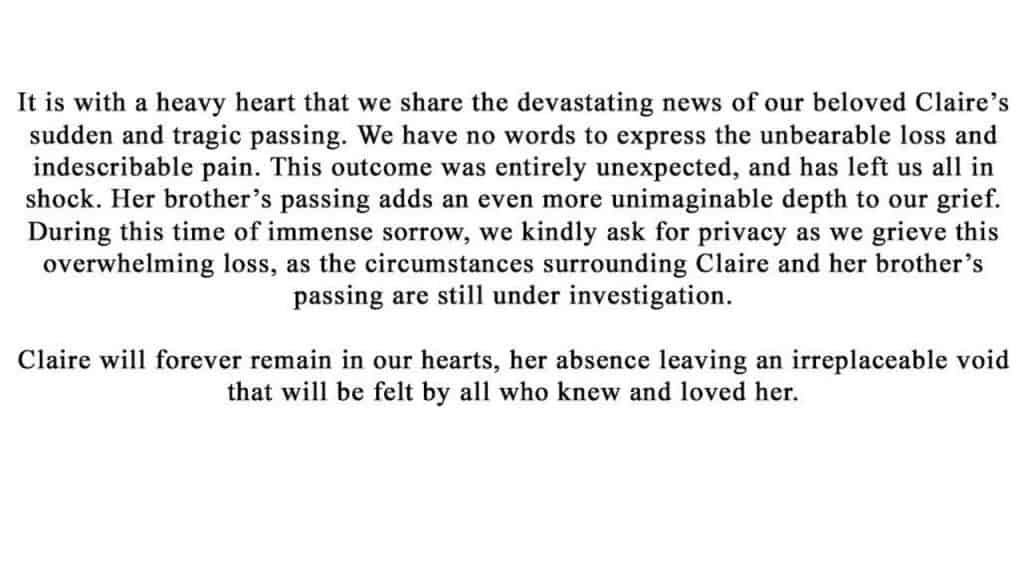 TMZ reported that the internet star's family provided them with a statement saying, "I want to make it clear that my brother and I are safe and alive, but I'm completely heartbroken, and struggling to even find the right words to say."
"It's been a very traumatizing 24 hours. All day yesterday, I was bombarded with endless heartbreaking and tearful phone calls from loved ones all while trying to sort out this mess," the statement read.
A spokesman from Meta also confirmed with TMZ that her social media page had been hacked.
"My Instagram account was compromised by a 3rd party and used to spread jarring misinformation and rumors regarding me, to the point that even my name was wrong. My legal name is Tay Tian, not "Claire Hope."
Lil Tay thanked Meta for helping her retrieve her Instagram account and having the death announcement taken down.
The news of the influencer's passing was announced on Wednesday, August 9 via a statement posted on her Instagram account that was said to be written by her family. It described her death as "sudden and tragic" and "entirely unexpected."
Netizens expressed their concern at the sudden news which was fueled by the young rapper's cryptic cry for help on her YouTube channel which said "help me".
Lil Tay rose to fame in 2017 for her explicit online personality and by flexing her lavish lifestyle which amassed her over 3 million followers on Instagram.