South Korean actress-model Lee Sung Kyung is set to return to the Philippines for her second fan meeting event in Manila.
Event organizer CDM Entertainment announced that the Weightlifting Fairy Kim Bok Joo star will reunite with her Pinoy fans on July 8, 2023 at the SM SkyDome in Quezon City, as part of her 2023 Asia Fan Meeting Tour.
Sung Kyung will embark on her Be Closer tour in Japan this June 18, followed by Taiwan on June 24, and Manila and Seoul come July.
The 32-year-old currently stars as Cha Eun-jae in the third season of Dr. Romantic where she earned a Best Actress nod in its second installment at the Asia Artist Awards in 2020.
Sung Kyung started her career as a model in 2008 before rising to fame with her titular role in Weightlifting Fairy Kim Bok Joo in 2016.
Fans can expect more surprises from the multi-talented performer. Sung Kyung will also be giving all attendees a high five through the Hi-Touch perk.
Tickets are still available via www.cdmentertainment.ph. Prices range from PHP2,950 to PHP8,450 with a variety of fan benefits. For more details, visit CDM Entertainment's official social media accounts.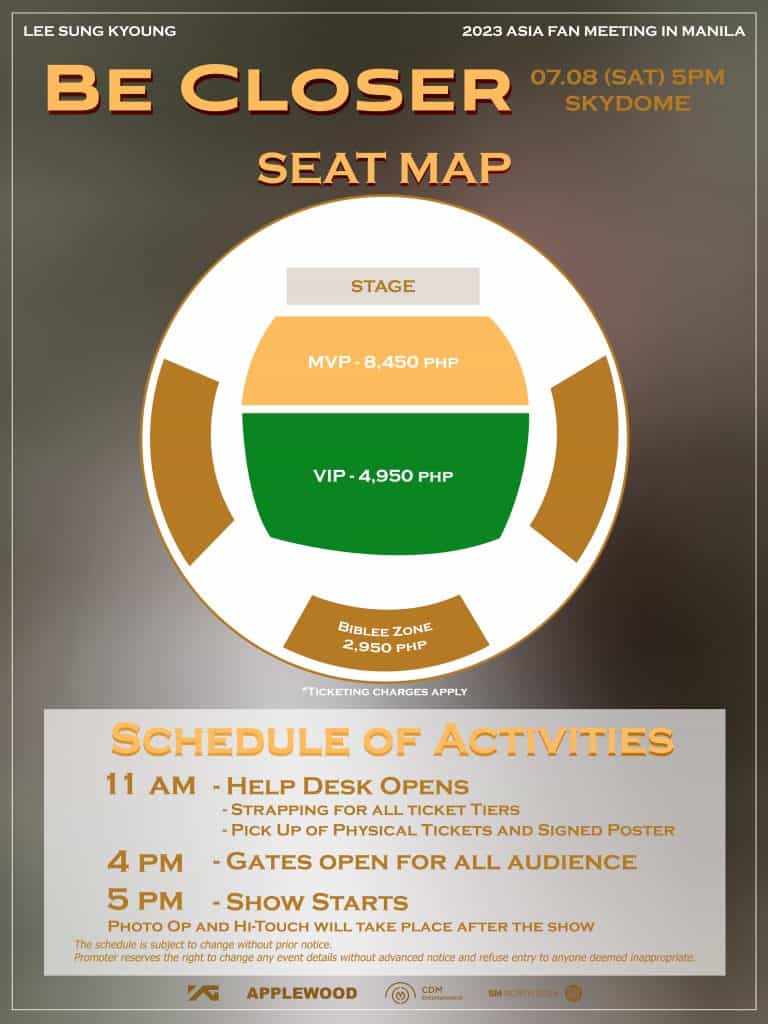 "2023 LEE SUNG KYOUNG ASIA FAN MEETING [BE CLOSER]" is presented by APPLEWOOD and CDM Entertainment.