Joshua Garcia greeted Bella Racelis on her birthday with a rare photo of them together on his Instagram.
In an Instagram story, the Kapamilya actor shared a film photo of their hands wearing the same beaded bracelets to mark the YouTuber's birthday.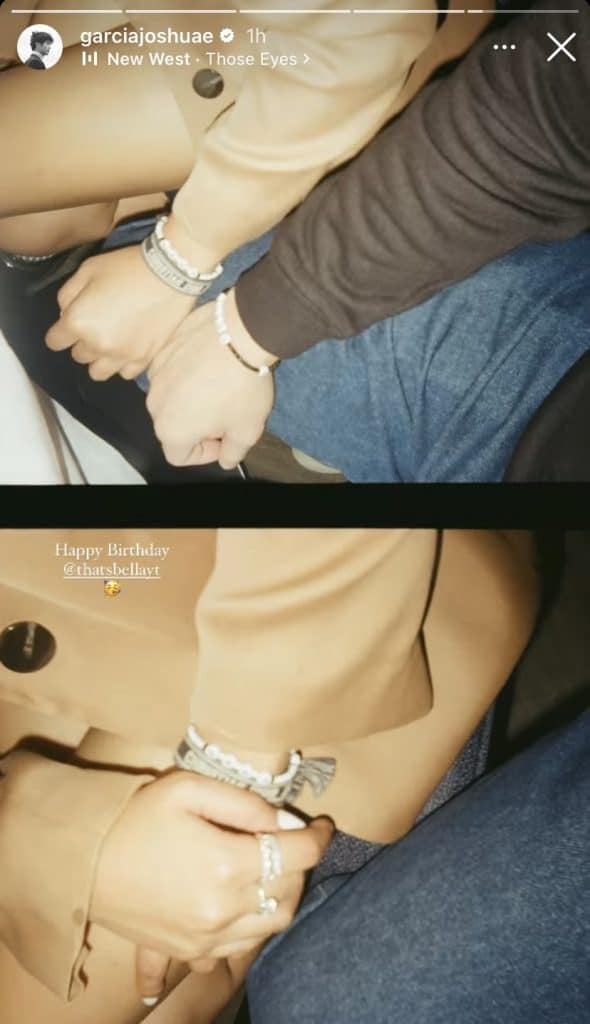 A Twitter user shared a closer look of the beaded bracelet from one of Bella's vlogs, which apparently has the word "love."
Joshua also added the song "Those Eyes" by New West as music to the said Instagram story, which has lyrics about falling in love:
"Cause' all of the small things that you do/ Are what remind me why I fell for you/ And when we're apart and I'm missing you/ I close my eyes and all I see is you."
Joshua and Bella have been rumored to be dating since August 2022 after being spotted getting cozy in several sightings together as well as their lowkey kilig banters on social media.
Joshua, however, said in an interview with Ogie Diaz last November that he is single.
Bella, on the other hand, has remained mum on the dating rumors, only suggesting in an interview with Luis Manzano that her heart is "happy".
"My heart right now is happy because I'm being surrounded with people who radiate good vibes and people who really add value to my life," she said.