Andi Eigenmann has added another notch to her belt after joining her first-ever surfing competition in Siargao.
The celebrity mom shared the milestone on social media as she thanked her soon-to-be husband for supporting her dream.
"Thanks my mahal, for supporting me with my dreams," she wrote on an Instagram story.
On her Instagram story, Andi reposted the snaps of Siargao-based photographer-surfer Roy Jurado from the 7th Pacifico local surfing competition.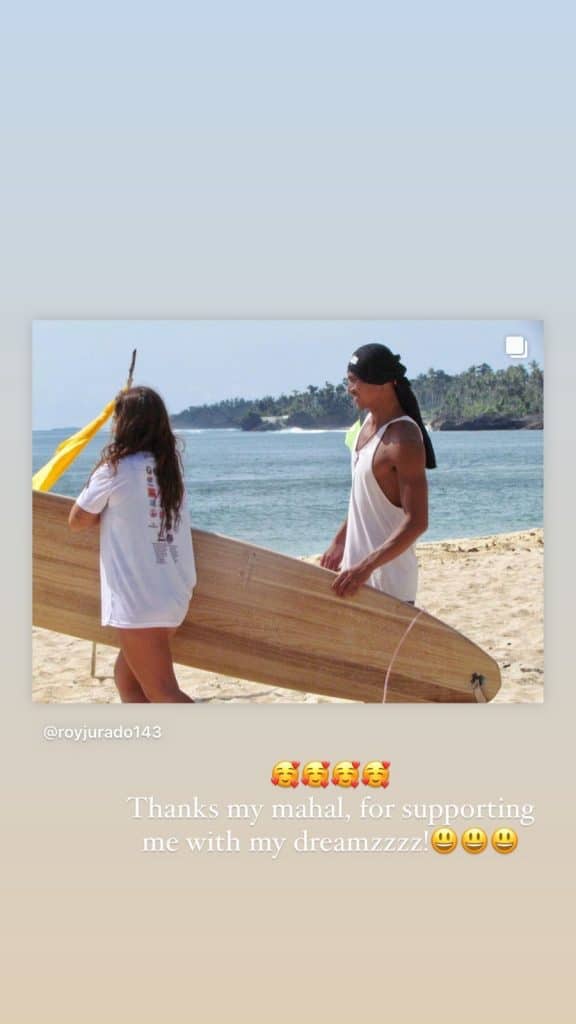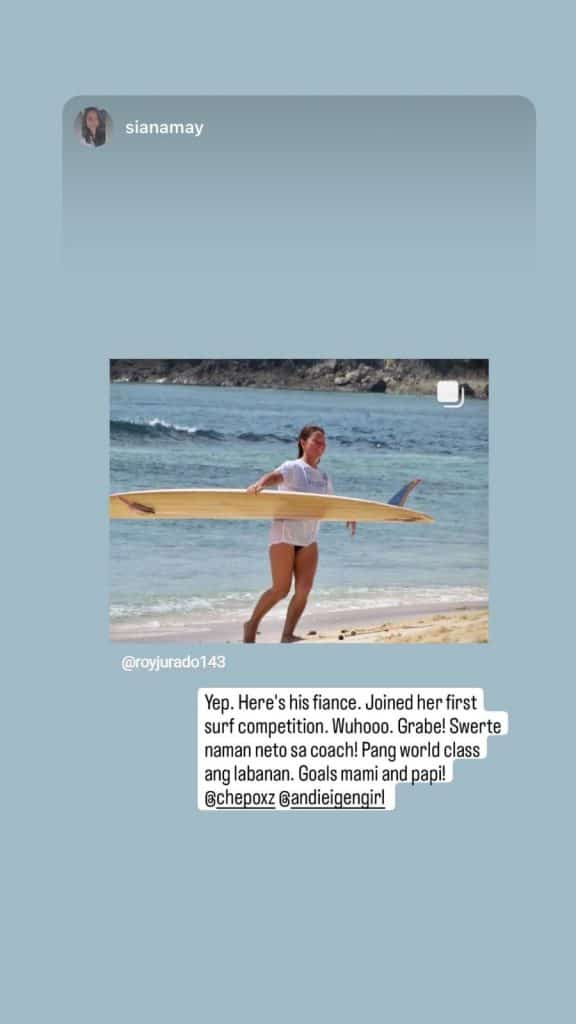 Meanwhile, Philmar shared a snap of his fiancée at the competition. His caption read: "Competitor na yarn."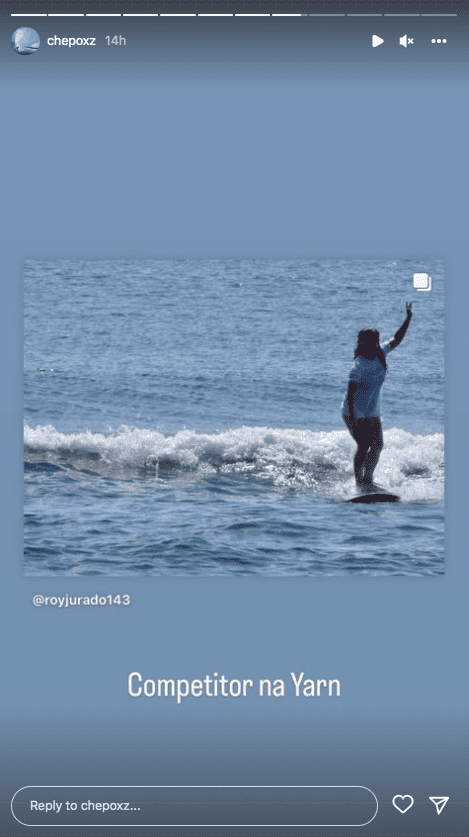 It was back in May when Andi opened up on finally living out her dream of becoming a surfing girl.
"It's never really too late to learn new things or hone a skill, and ever more so to achieve a childhood dream. It's a simple thing but it's so fulfilling. Somehow, I feel like learning something new at this point brings new meaning and a whole new energy and excitement for life," she wrote on a past social media post.
READ: Andi Eigenmann is living out her childhood dream of becoming a surfer