Sharon Cuneta and Kiko Pangilinan's daughter Miel Pangilinan celebrated her first pride month loud and proud of her identity.
The 17-year-old came out as part of the queer community in a recent Instagram post where she penned her revelation and thanked her loved ones for their support while she explored her gender and sexual identity.
"I really can't figure out the words to say right now. It's a really emotional and freeing time right now, and I'm endlessly thankful to my close friends and family who have supported me and shown me love as I've grown and explored my own gender and sexual identity," she wrote.  
Miel opened up on her decision to come out, expressing that she is now comfortable in herself, who she loves, and how she chooses to present her individuality.
She added: "I'm also incredibly thankful that I am able to safely celebrate my identity this year, as I know there are many people in this country that don't have the same privilege."
The Pangilinan's youngest daughter ended her lengthy post poking fun at the matter as she joked that she is "the gay cousin".
Under her social media upload, her older sister Frankie expressed her constant support with a number of replies to the post.
"I love you," she wrote in one of the comments.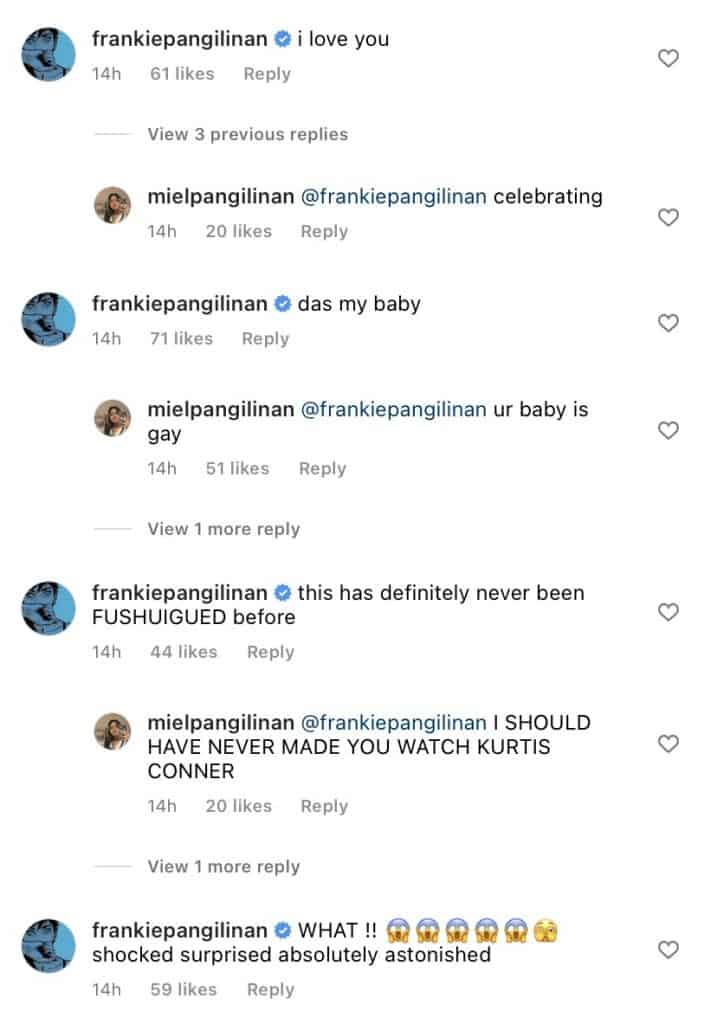 Kiana Valenciano also expressed her love and support for her younger cousin.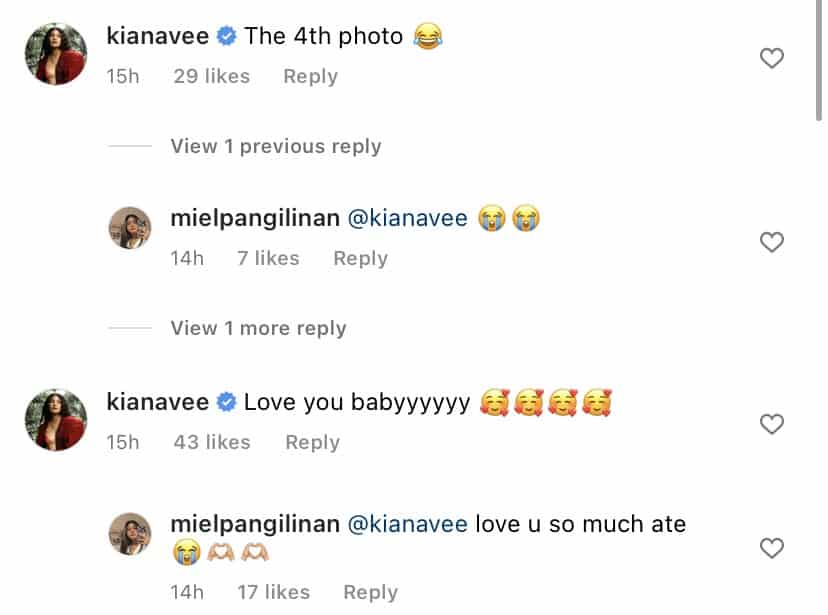 The Megastar's closest friends Judy Ann Santos responded to Miel's pride post.