After global hits Hellbound and Squid Game, there's definitely pressure for the creators of the newest Netflix K-series The Silent Sea to resonate the same way its predecessors did to their wide audience.  
Even with this pressure, the creators behind the sci-fi thriller – director Choi Hang-yong, writer Park Eun-kyo and executive producer Jung Woo-sung – assured that their work is a "story of its own".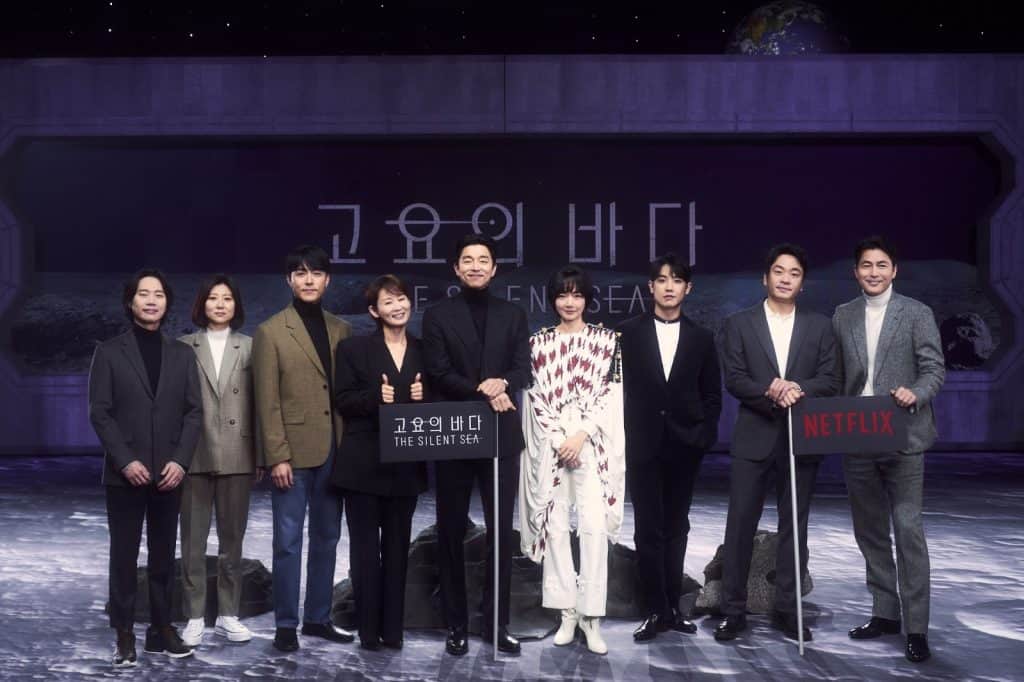 During the series' media conference on December 22, Park spoke about the "uniquely Korean" phenomenon that was said to be behind the success of Korean productions.  
"When we were working on the script, of course, all creators are bound to the world that they live in. It influences you and it is the foundation of your imagination but it's not to a point where you deliberately think, 'I want to bring a uniquely Korean something to what I create,'" she said.
According to the acclaimed writer, it's in their DNA to have their own distinct way of story-telling.  
She explained: "We live in a culture where you don't only think about yourself but relationships are very important in our world and the context of our world. I feel like that element really brings something about K-content that resonates with a wider audience."
While Woo-sung expressed that The Silent Sea wasn't comparable to the other successful K-dramas recently, even noting that the pressure felt like a relay game for Korean creators.  
"Each piece has their own universe, their different sentiment and it wouldn't be fair, it's not comparable to the success of previous production(s) that the world has loved so much," he said.  
The actor and the show's executive producer added that the show's success would be a "wait and see" process. 
"I think The Silent Sea is a production of its own, a story of its own. Whether or not it will be able to resonate with the global audience, it's something to wait and see but I think it wouldn't be fair to say that this piece is going to do great because former K-content were so successful," he said.
The Silent Sea features a top elite space exploration team deadset on helping mankind survive through their adventure in the Sea of Tranquility, in the middle of the moon.  
Its exploration team features a star-studded cast lineup – Gong Yoo as Han Yun-jae, Bae Doona as Song Jian, Lee Joon as Ryu Taesuk, Kim Sun-young as Doc Hong, Lee Mu-saeng as Gong Soohyuk, and Lee Sung-wook as Kim Sun.
The Silent Sea premiered on Netflix on Christmas Eve, December 24.