Nas Academy, a digital learning platform headed by Nuseir Yassin a.k.a. Nas Daily, has broken its silence on the controversy surrounding its paid online course under Apo Whang-Od's name, which was earlier called by a relative of the tattoo legend a "scam".
In a Facebook post on Thursday, Nas Academy released a statement to "set the record straight" following claims by Whang Od's relative and protege Gracia Palicas that her grandmother did not sign any contract with Nas Daily for a masterclass priced at P750.
READ: Nas Daily's academy removes Apo Whang-Od course amid backlash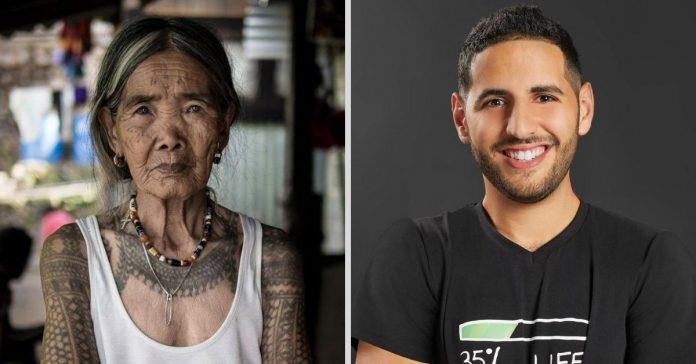 Nas Academy said that they had approached Whang-Od, the oldest-living tattoo artist in the Philippines, for the said course because "we wanted to share her culture for future generations to appreciate and respect the ancient Kalinga tradition of mambabatok."
"So we pitched to her family the idea of creating Whang-Od Academy. Her and her family present both loved this idea, and have worked WITH US to build it, with Whang-Od teaching herself," continued Nas Academy.
Nas Academy went on to state that Whang-Od's "trusted niece" Estella Palangdao "was present and translated the content of the contract prior to Whang-Od affixing her thumbprint, signifying her full consent to the project."
Nas Daily previously met with Whang-Od for a feature back in April this year.
"This is the clearest evidence that it is not a scam and achieved the consent of her and her immediate family," it added.
Attached with the statement is a 22-second clip of Whang-Od doing the fingerprint signature, being accompanied by a relative and a supposed translator.
The online learning platform added that Whang-Od and her family will profit from the traditional tattoo tutorial.
"Everybody was compensated for their time, and for every sale the Whang-Od Academy generates, most of it went directly to her and her family. We just provided the technology and the marketing."
Nas Academy also went to express how it felt about the "falsehoods" being circulated online, saying they had to take down the Whang-Od online course from its website out of respect for the tattoo artist's family.
"So naturally, when we saw the falsehoods circulating online, we were sad. The truth is oftentimes not as simple as a 'tweet'. And online falsehoods can be dangerous. Out of respect for her family, we temporarily took down Whang-Od Academy while we resolve any issues that have arisen from these falsehoods.
"40% of Nas Academy is made up of Filipinos. So for us, this is personal. We care deeply about the Philippines and respect the many cultures and traditions that exist across the country. And we have all come together to make the world a better place."