A photo of Coleen Garcia and Billy Crawford's three-year-old chihuahua Tamomo looking like she was making "tampo" recently went viral on social media.
As Coleen and Billy welcomed their baby boy Amari on Thursday, a series of snaps that documented the actress giving birth at home was immediately shared on Instagram.
One particular photo, however, seemed to get a bit more share of the spotlight: A "jealous-looking" furbaby staring intently at dad Billy cradling his newborn baby.
Netizens had a laugh while others found the pet dog's reaction "too cute".
In another photo, Coleen said, "We forgot all about @ms.tamomo" — which was probably the reason why Tamomo got jealous."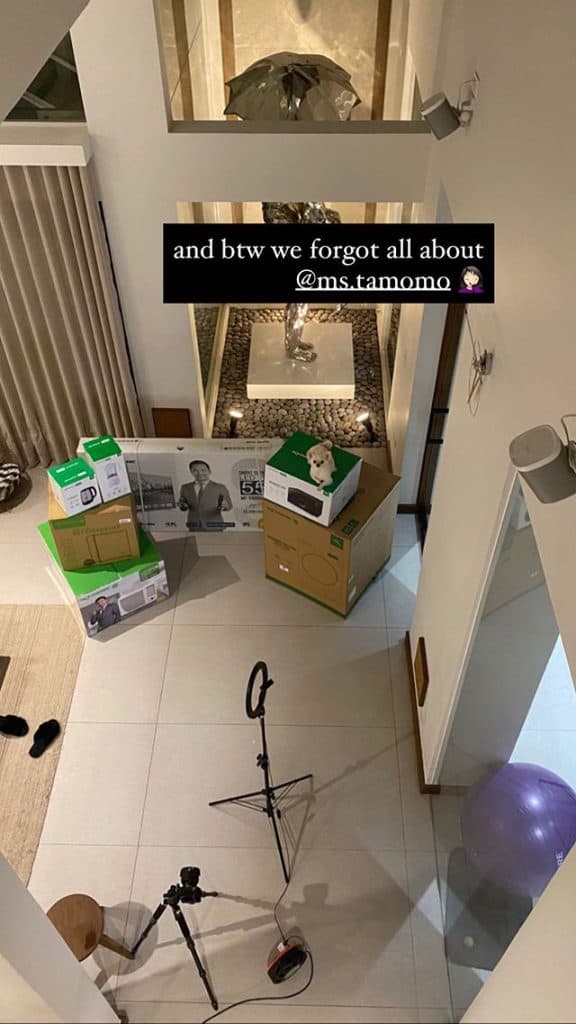 The viral photo of Tamomo, whose real name is Summer, was also posted on the dog's own Instagram account.
"Hehe it was a stressful day for me, watching mommy give birth," Tamomo's caption read.
Here are some of Tamomo's cute bonding moments with her furparents that we dug from her Instagram.
RELATED: