Gong Yoo is sure his role in Netflix's upcoming sci-fi thriller series, The Silent Sea, is not like any of his roles before.  
The South Korean heartthrob known for his roles in romance dramas Guardian: The Lonely and Great God and Coffee Prince revealed that he was ready to let go of his polished looks to realistically play the role of his character Han Yun-jae in the series.  
During the K-series' media conference, Yoo described Han Yun-jae as the youngest-ever expedition captain of the Space and Aeronautics Adminstration.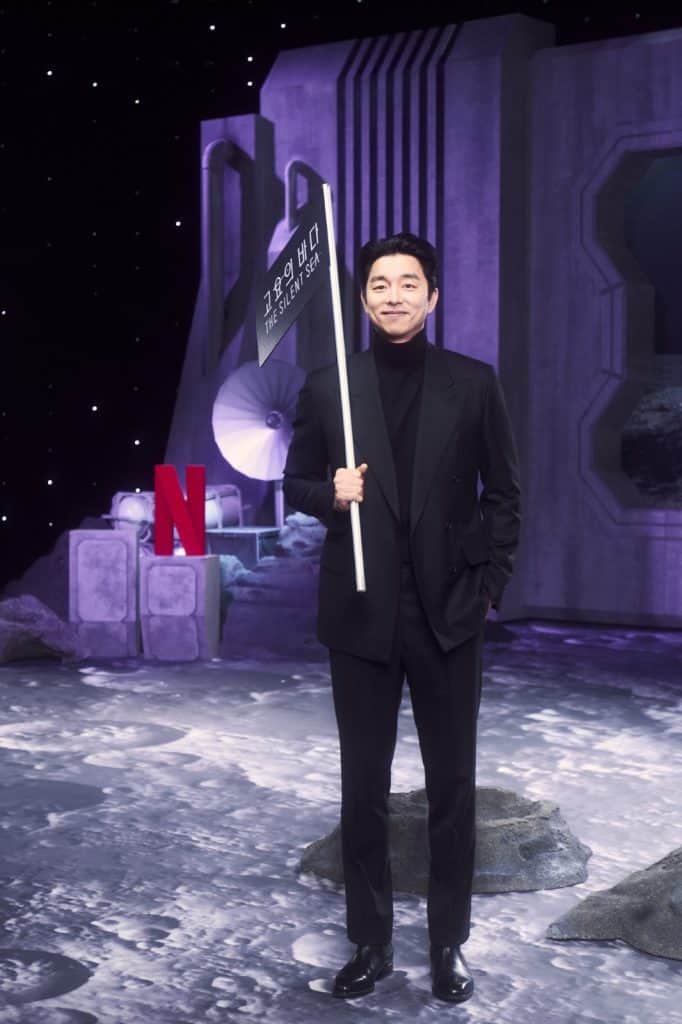 "He's a very duty-lead kind of person who always puts his other teammates first and he is a very stoic kind of character who does not reveal his emotions," he said.
When asked about the efforts he put into making Yun-jae a reality, the 42-year-old disclosed that he had to shed the "polished look" his fans are familiar with.
He explained: "I just wanted to hint at the history that we don't really see in the series, the history that this character had. In the past, I've done a lot of more romantic roles where I have very polished looks, a little bit of curl in my hair and things like that.
"I wanted to get rid of all of those aspects in this character this time because he's a former veteran. I had a much clean-cut hairstyle."
Yoo was hand-picked by the series' director Choi Hang-yong. He revealed that the actor was his top prospect for the role.  
"I felt like he would be the person just right for the role of Han Yun-jae and not just the caption in the script, I also wanted an actor who could also play a leader of the cast as well and that's exactly what Gong Yoo did," he mentioned.
And led the cast he did! Yoo couldn't help but gush over the atmosphere on set and how the cast shared a natural chemistry with each other.
Aside from Yoo, the star-studded cast lineup is joined by Doona Bae, Lee Joon, Kim Sun-young, Lee Mu-saeng and Lee Sung-wook.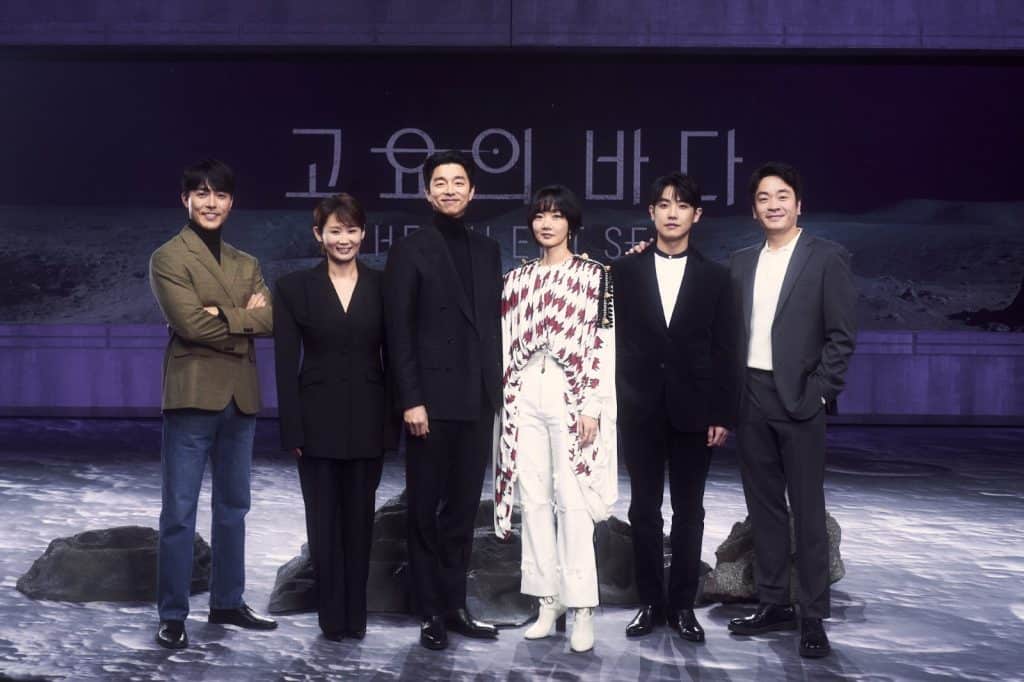 "We have a lot of experience so just naturally we had this chemistry among us. There wasn't one person who stood out, it was just like a great dynamic between all of us. It felt like we were good old friends so it was really good old friend so it was really comfortable on set," he said.
The Silent Sea gives the spotlight to a top-notch lunar exploration team set to save humanity with their adventure in the "Sea of Tranquility," located in the middle of the moon.
With a mere 10 percent survival rate, will the team survive their adventure for mankind? Find out on Christmas Eve, December 24, on Netflix.